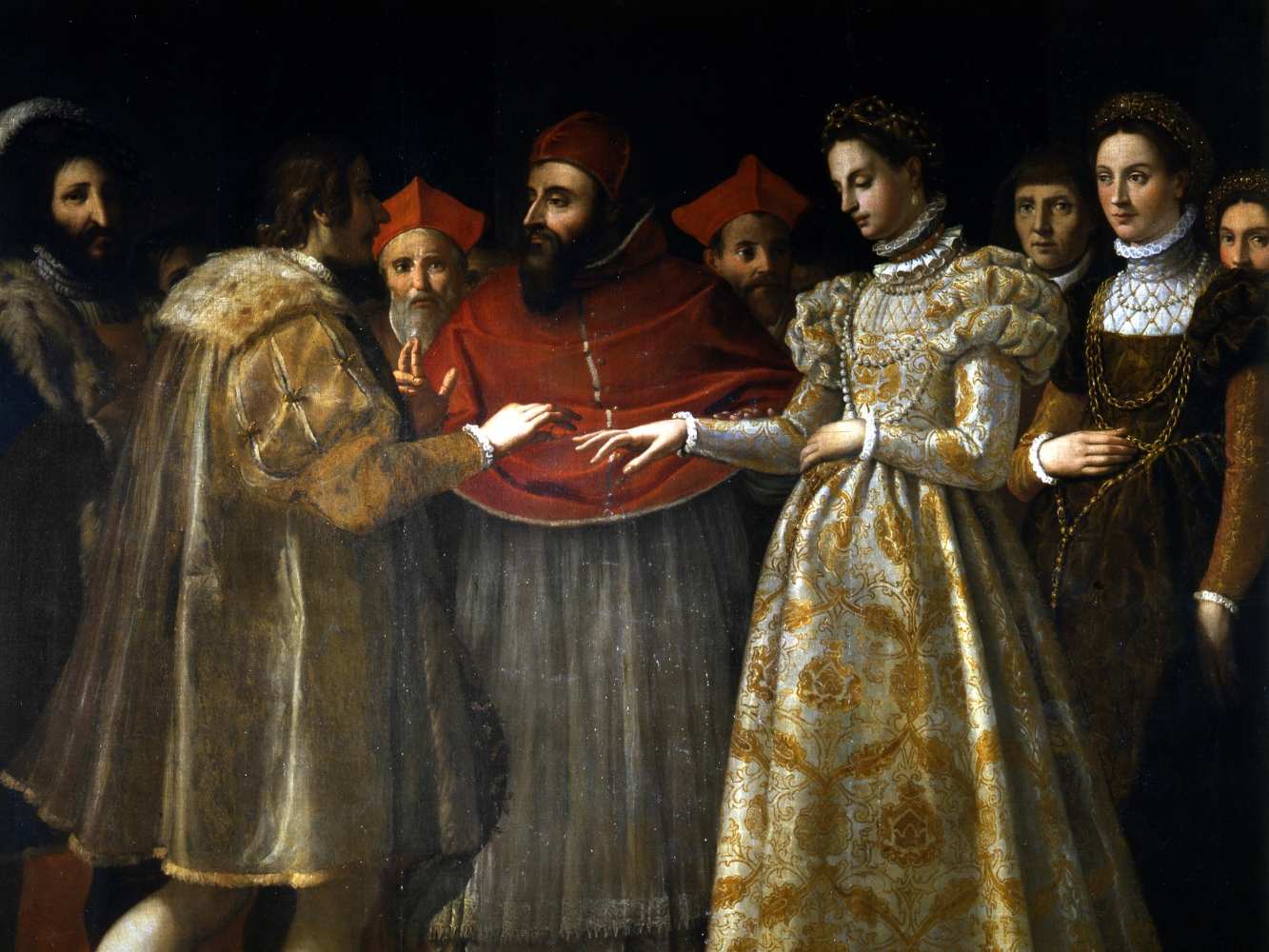 Caterina de' Medici: Life, facts and curiosities
The Italian Medici noblewoman and life in the French court
Born in Florence in 1519, Caterina was the daughter of Lorenzo II de' Medici and Madeleine de La Tour d'Auvergne, making her the great grand-granddaughter of Lorenzo the Magnificent. She was sent to France at the age of fourteen by her uncle Pope Clement VII to marry Henry II, Duke of Orléans, the future king of France who reigned from 1547-59. She subsequently became regent of France and one of the most influential personalities of the Catholic-Huguenot wars. Three of her sons were kings of France: Francis II, Charles IX, and Henry III, greatly assisted by Caterina as they were either too frail or too young to govern. In 1572, Caterina married her second daughter, Margot, to the Protestant Henry of Navarre, prompting a bloody revolt by Catholics who killed thousands of Protestants who had come to attend the wedding in a series of violent clashes known as the massacre of San Bartolomeo. She died in Blois, France, in 1589 at the age of 69, and her name is still linked to the religious wars.
Caterina de' Medici's Influence on Culture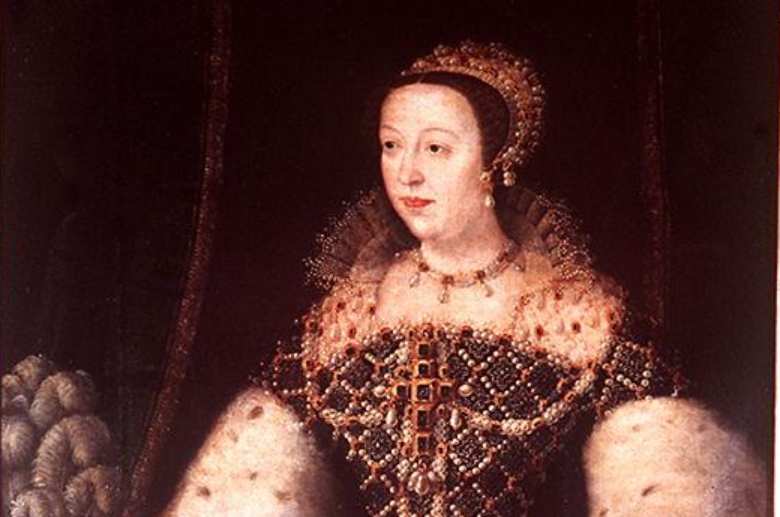 Caterina brought many important elements of Tuscan gastronomy with her to the Castle at Blois in France where they lived. They retained many Florentine, Tuscan and Sicilian cooks whose recipes influenced traditional French cuisine. Recipes she brought to the French court include carabaccia (onion soup) and melarancio duck (canard a l'orange) which she served at her wedding feast in 1533. She was greatly esteemed in the court of Francis I and credited with introducing the use of the fork and tablecloths to court life. She was also very interested in fashion and believed to have introduced many innovations such as the first stilettos and corset. Her creative abilities are also evident in the fact that she managed the renovation of several châteaux and gardens in France.
Famous works depicting Caterina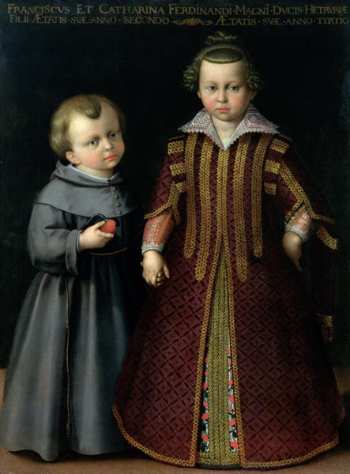 "The Wedding of Catherine de Medici and Henry, Duke of Orléans" by Jacopo Chimenti da Empoli is conserved in the Uffizi Gallery. The artwork depicts the celebrated union between the future king and the Medici heir on October 28, 1533, presided over by the latter's third cousin, Pope Clement VII.

The 'Portrait of Francesco and Caterina de' Medici as children', attributed to Cristofano Allori and the Portrait of Caterina de Medici are conserved in the Palatine Gallery of the Palazzo Pitti, Florence. In celebration of the 500th anniversary of her death, an exhibition was held at Palazzo Medici Riccardi, the former residence of her family. As part of the display, a number of documents and texts on loan from the Biblioteca Moreniana concerning Catherine's childhood, as well as Anastagio Fontebuoni's portraits of Cosimo I, Francesco I and Ferdinando I de' Medici, the French queen's distant relatives and grand dukes of Tuscany during most of Catherine's adult life.
Many rumours circulate about the Queen, one of which is that she was very superstitious and attached to multiples of three, the perfect number according to her. For a gala dinner, she was said to have ordered 33 roast roe, 33 hares, 6 pigs, 66 broth hens, 66 pheasants, 3 bean stock, 3 peas and 12 dozen artichokes.
You might also be interested in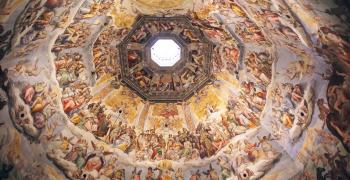 Learn more
Art and Culture
Tuscany is the cradle of the Renaissance and known all over the world for its immense artistic and cultural heritage.
continue...