Moving around Tuscany by car
Here are some info you might find useful if you're exploring Tuscany by car
One of the first questions that comes up to mind while organizing a trip to Tuscany is: do I need a car to visit it? The answer changes from one person to another and, of course, it depends on what your interests are, but in general we can say that exploring Tuscany by car can provide you a higher level of flexibility.
Certainly, you can definitely rely on public transportation but many of those stunning landscapes in the countryside we all love can often be reached only by car and some of the smaller villages aren't always easily reachable with public transports, especially on Sunday and festivities.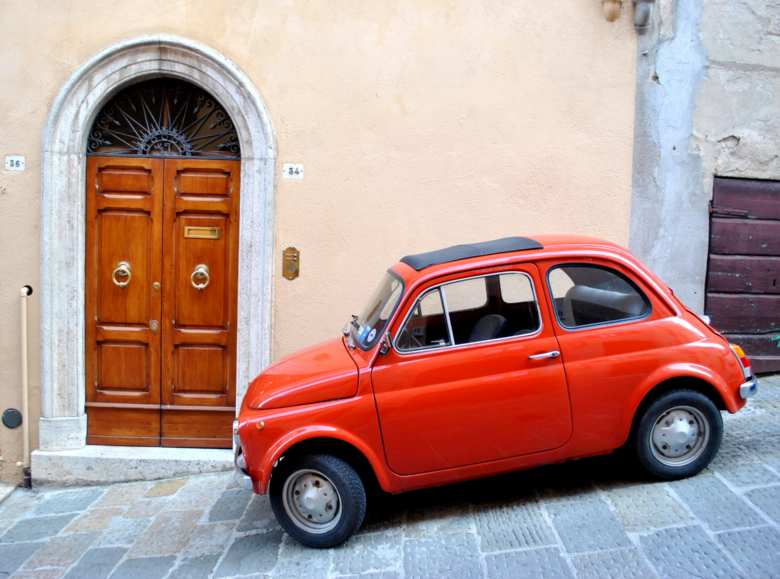 In Italy vehicles travel on the right and overtake on the left. If you are not used to, be particularly careful on the roundabout!
Most rental cars use a manual transmission so you pay more for an automatic one. If you are able to use manual transmission you can save a lot of money.
Speed limit is 50 km/hr in towns (sometimes 30 km/hr in the city centres or in small villages); 70 km/hr on secondary roads (outside towns); 110 km/hr on the superstrade and 130 km/hr on the autostrade.
There are exceptions, so look carefully at the signs to avoid fines.
The use of headlights is compulsory outside of city centres (both for cars and motorcycles).
The maximum legal limit of alcohol allowed in the blood for a driver is 0,5 g/l.
In Florence, Siena, Lucca and other historical centres is important to know that inner city areas are usually ZTLs (limited traffic zones), meaning that access is limited (in certain hours and/or for certain car owners). The cars rented out by car rental agencies do not have permits to enter the ZTLs areas, so be careful!
Also, when it comes to car parks it is not always easy to find one, and it's often quite expensive too. Look the parking signs to know the days of the washing of the road when it's forbidden to park the car.
If you decide to drive your own car or rent a car in Tuscany you will have to face winding streets and (sometimes very steep) ups and downs, so drive with attention and take your time (also for taking stunning photos along the road!).
Autostrade, superstrade and more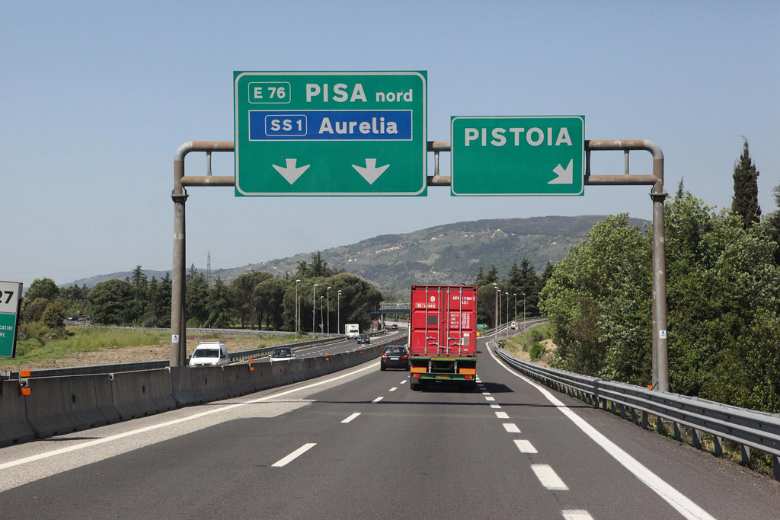 With the term "autostrada" we refer to toll roads with green signs. In Tuscany you will find the A1 (also known as Autostrada del Sole), that goes from Bologna to Rome and passes through northern Tuscany, around Florence, Arezzo and Cortona; the A11 (also called Autostrada Firenze Mare), that is the motorway connecting Florence to Lucca and Pisa; the A12 that runs along the coast from Genoa to Livorno passing through Viareggio and Pisa.
A "superstrada" or four-lane highway is a toll-free road. In Tuscany you can find the SS1 (Via Aurelia) running along the coast; the SGC FI-PI-LI joining Florence, Pisa and Livorno and the road SS2 that connects Florence with Siena.
Aside from these few major autostrade and superstrade, most of the roads are state or provincial with a single lane in each direction.
In case you're coming to Tuscany by plane and you've decided to rent a car, here are some useful links:
Booking a NCC car or minibus
If you do not feel like driving but you also don't want to miss a single nuance of the trip, or if you want to reach remote villages but do not want to hire a car, the most comfortable alternative (but obviously a bit more expensive) is booking a NCC car or minibus.
This option is especially useful (and affordable) if you are a group of four or more, up to about eight people.
You might also be interested in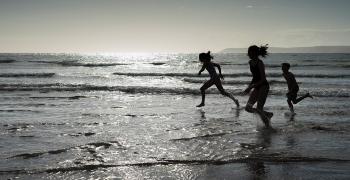 child_friendly
Learn more
Family
Travelling to your holiday destination is a fundamental part of your vacation and it's important for your children to avoid the boredom, have fun and
continue...