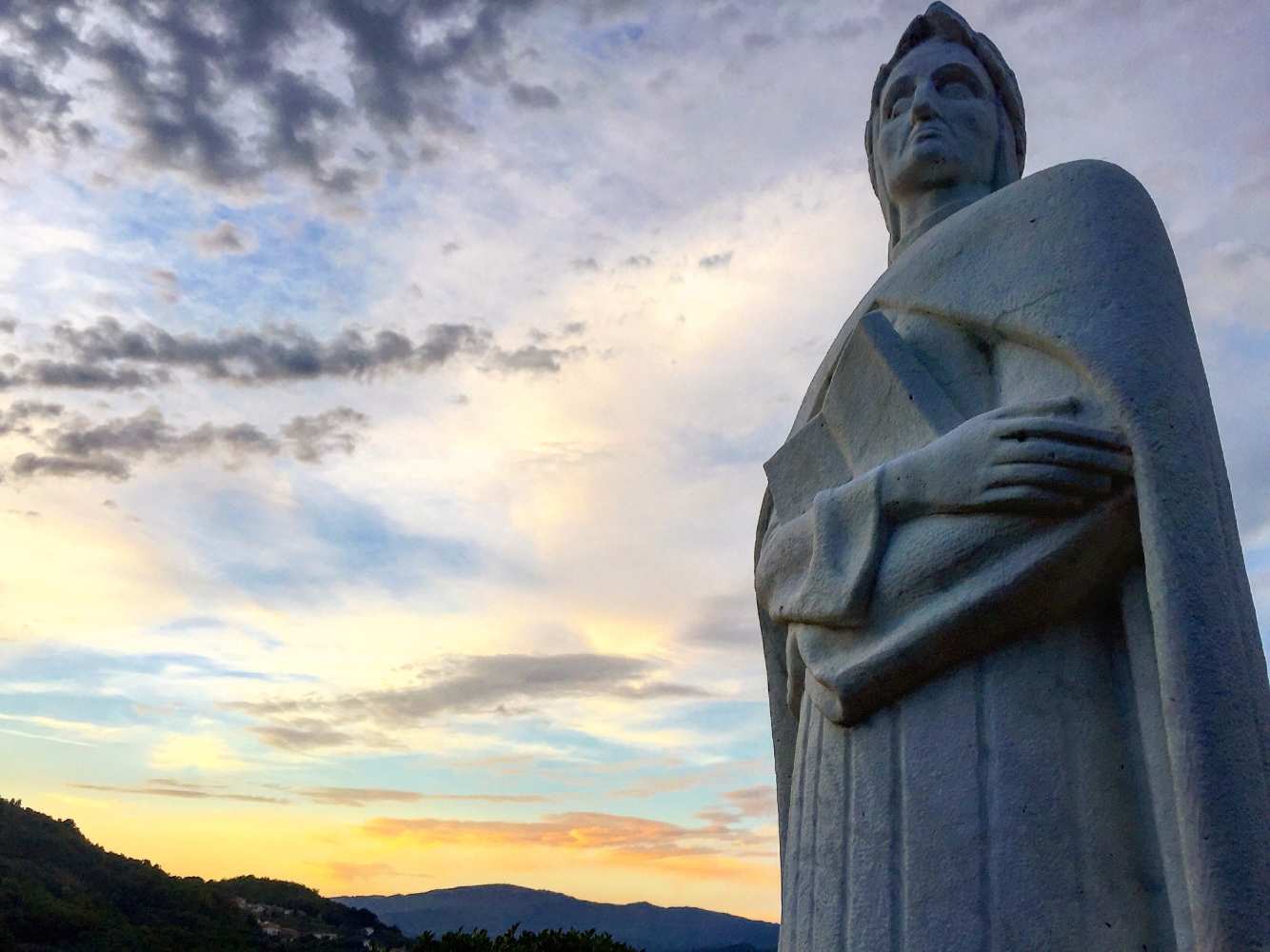 Photo ©Geminiano Bertocchi
From Mulazzo to Fosdinovo, passing through Pontremoli: a tour to discover the "Lunigiana Dantesca"
In the footsteps of Dante in Lunigiana
"...if you have truthful news of Val di Magro or the neighbouring place, then tell me. Once, I was a great man there".
With these words, the dialogue between Dante and Corrado Malaspina begins, in Canto VIII of Purgatorio, an encounter that hides a prophecy and tells of the deep bond between the Supreme Poet and the land of Lunigiana.
This bond is still remembered today, 700 years after Dante Alighieri's death, by numerous places and monuments. Firstly, in the village of Mulazzo, the historic capital of the Malaspina dello Spino Secco, that since 2006 is home to the Lunigianese Center of Dante Studies. The medieval old town is dominated by the majestic Tower of Dante, under which you can find the statue of the Supreme Poet sculpted by the great Arturo Dazzi.
It's exactly here, in this village that was the capital of the Spino Secco fiefdom that Dante was welcomed by the Malaspinas in the spring of 1306. Franceschino Malaspina entrusted him with the role of "procurator of peace" to reconcile the centuries-old dispute between the Malaspina themselves and the bishops of Luni, ratified in the famous Peace of Castelnuovo of 6 October 1306.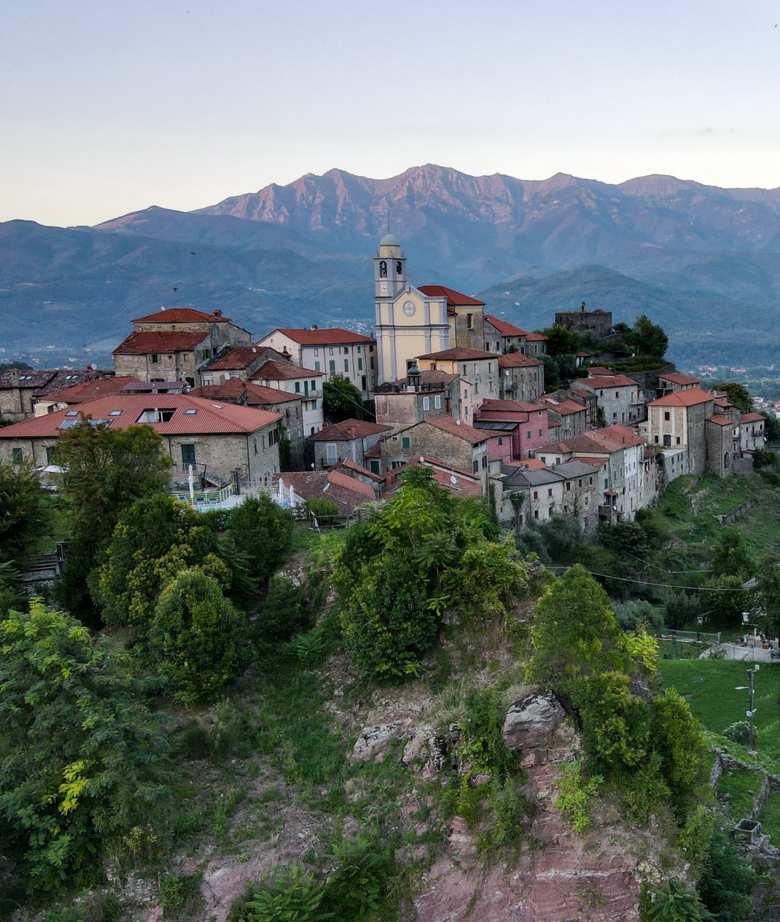 A few kilometers from Mulazzo in the municipality of Tresana, is the castle of Giovagallo, a centuries-old Malaspinian residence that's now reduced to ruins. In the coming months, it will be the focus of an important redevelopment and enhancement project.
Here, Dante met the leader Moroello Malaspina, Marquis of Giovagallo, defined as "vapor di val di Magra" (Inferno XV), and whose wife Alagia Fieschi, was remembered for her generosity and kindness (Purgatory XIX).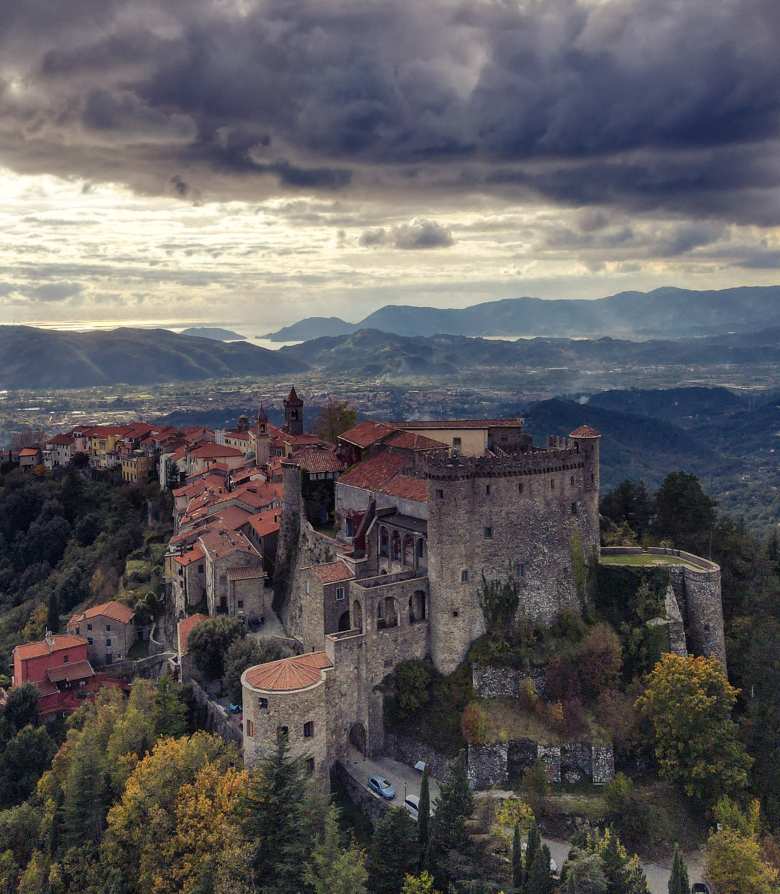 The presence of the Supreme Poet in Lunigiana can also be felt in other places, not mentioned directly in the Divine Comedy but linked to local tradition which often intertwines history, legend and folk tales: in Fosdinovo the frescoes in the main hall of the Malaspina Castle depict the most important episodes in the story of Dante in Val di Magra, while the so-called "Dante room" is preserved in the fortress.
In Villafranca, a large marble monument represents Dante himself under the walls of the Malnido Castle. And finally, in the small square of San Geminiano in Pontremoli, a plaque commemorates the journey of Emperor Frederick II and the blinding of his adviser Pier delle Vigne, whom the poet meets in Canto XII of Hell, in the famous "forest of suicides" also referred to in 1930 by the writer Carlo Caselli in his work, Lunigiana ignota.
You might also be interested in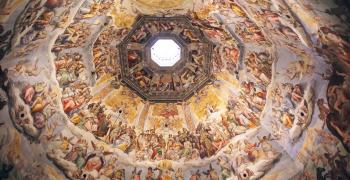 Learn more
Art and Culture
Tuscany is the cradle of the Renaissance and known all over the world for its immense artistic and cultural heritage.
continue...