Discover spring in Tuscany
Enchanting landscapes and top-notch art
Evocative panoramas and intense emotions are what await those who are planning a spring holiday in Tuscany, and the Chianti countryside is the ideal destination to take in the incredible scents and colours of the season. This part of Tuscany boast harmonious landscapes dotted with endless vineyards, where some of the world's best grapes are grown and the best wines are produced. But the Chianti is more than just wine: medieval hamlets, castles, churches, hermitages and valleys bursting with nature and colours all characterize this incredible area.
You won't be disappointed if you choose to take on Tuscany in the spring. The hamlets will enchant you with their centuries of history and culture. The piazzas in every village have a story to tell; they're where locals meet and socialize as they do their grocery shopping at the markets, each of which offer locally grown products, like wine, honey, olive oil, cheese and more.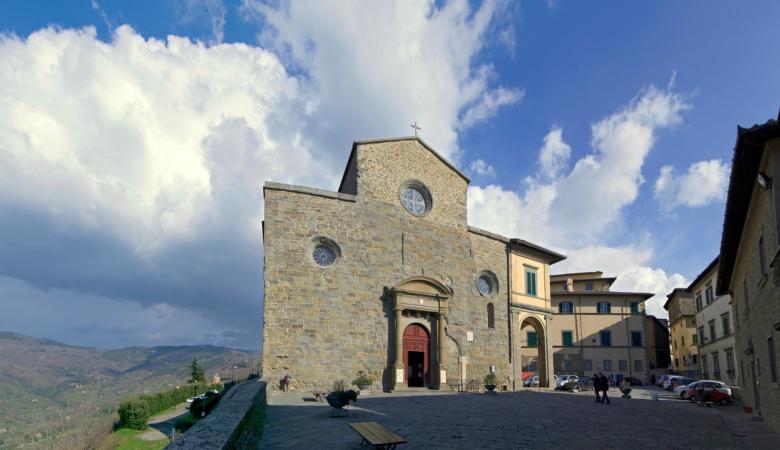 After the Chianti, head to the Val d'Orcia, passing through the Valdichiana along the way: this is where you'll find a number of places to breathe in the atmosphere of spring in Tuscany. Enjoy an art show, go to the theatre, shop at an antiques or flower market or relax in the area's many thermal spas. You can tour this part of Tuscany on foot, by bike or on horseback: hundreds of itineraries and paths await you!

Volterra is located nearby, the land of alabaster. Once in the city, you can admire Etruscan jewellery and much more. In Fiesole, with its important archeological artefacts, you'll learn more about Etruscan life and culture. If that's not enough, head to Cortona, where you can visit an exhibition featuring Etruscan artefacts.

If you're looking for a bit of relaxation, you'll want to head to the Siena territory, where warm, healthy waters flow in abundance. You can visit Bagno Vignoni, the oldest thermal springs, even used by the Etruscans, Bagni San Filippo, Saturnia or Rapolano. Each place offers an unforgettable wellness experience!

A charming alternative is the Mugello. The countryside surrounding Florence was beloved by the Medici family and this is where they built their country homes, the villas of Cafaggiolo and Trebbio being two perfect examples. The Mugello is also where the artists Giotto and Fra Angelico, two geniuses of art and culture, were born - though many centuries ago!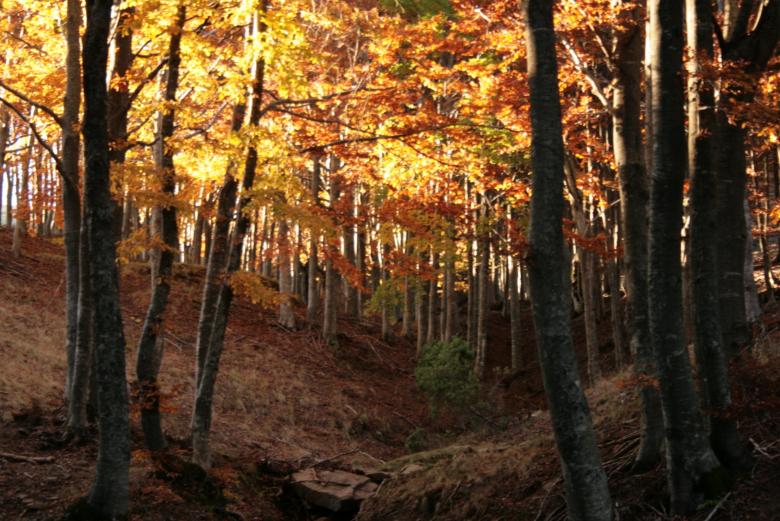 And for those who love the outdoors? You can spend a day windsurfing at Lake Bilancino, home to lakefront beaches. Local restaurants in the area serve traditional dishes like tortelli and roasted meats, shopaholics can check out the Barberino Outlet Mall, where they can find great deals on clothes, shoes, books and more, and racing and motor enthusiasts can stop by the Mugello Racetrack to watch the Italian Moto GP.
The mountains and parks in Tuscany also boast a wealth of treasures: take a walk through some of the region's many national parks and green areas. The Casentinesi National Park is great for hiking and bike riding, while the seaside Maremma area and the Val di Cornia are perfect for beach goers. A curious treat might be the Walking Festival in the Tuscan Archipelago!
Enchanting landscapes, charming medieval villages, Renaissance masterpieces, flowers in bloom and streets filled with the scents and colours of spring: it's impossible to resist Tuscany this time of year!
You might also be interested in