Enchanting landscapes and top-notch art
Discover Spring in Tuscany
Evocative views and intense emotions are what you'll find spending a Spring holiday in Tuscany.
Flowers and gardens, soft green hills and valleys
to catch in your photographs, simply strolling the paths of the
Tuscan countryside
is one of the best ways to enjoy the incredible scents and colours of the season. The most famous images of Tuscany are the
Cappella di Vitaleta
near
San Quirico
in Val d'Orcia and the cypress-lined roads of
Asciano
and
Monticchiello
, but if you are looking for less known spots there's much to see: all Tuscany's picture-perfect.
The entire region boasts
harmonious landscapes with luxuriant vineyards
, where some of the best grapes in the world grow and the top wines are produced when Autumn arrives. But there's more than this:
medieval hamlets
,
castles
,
churches
and
incredible food
, all to be discovered.
You might also be interested in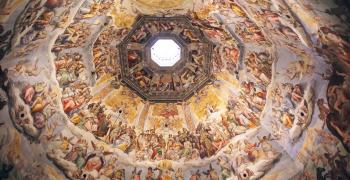 Learn more
Art and Culture
Tuscany is the cradle of the Renaissance and known all over the world for its immense artistic and cultural heritage.
continue...