spaRelax and wellness
The thermal springs of Bagni di Lucca
A natural setting to rejuvenate both body and mind: wellness and relaxation in the historic spa town
Bagni di Lucca is a setting where wellness and relaxation are built into the order of the day. Since antiquity, its thermal springs have been well known for their therapeutic qualities. Over the course of centuries, many illustrious figures have passed through, including poets such as Byron, Shelley and Montale; writers such as Dumas, Heine, Lamartine and Ouida, the great Paganini, and nobles including Matilda of Tuscany and Federico II, as well as Napoleon Bonaparte and his beautiful sister Paolina.
The Jean Varraud and Casa Boccella complexes
The thermal springs area of Bagni di Lucca also includes the Jean Varraud and Casa Boccella spa complexes, where treatments and cures are carried out in accordance with Servizio Sanitario Nazionale (National Health Service) guidelines. The sulfate-bicarbonate calcium waters, which stay at a temperature of 54° Celsius, have extraordinary curative and regenerative power and are ideal for treating arthrosurgical, vascular, bronchopneumatic, gynecological and dermatological issues.
The Paolina and Grande grottoes are also both located here. These two nature gems are home to a thermal vapor with a temperature that moves between 42 and 26 degrees Celsius. This is an ideal environment for relaxing and purifying, for taking care of your skin and for weight loss. The Paolina grotto (Grotta Paolina) is the smaller, but more evocative option: its internal temperature varies according to different parts of the structure, hotter at the highest point of each section and lower at the extremities, and allows those who suffer from circulation issues to soak up the water's positive benefits without straining their legs.
Rounding out the complex is a thermal pool inside the Hotel, and a "Ouida" Wellness Center. The top strength of this area is how it combines centuries-old thermal values with modern treatments.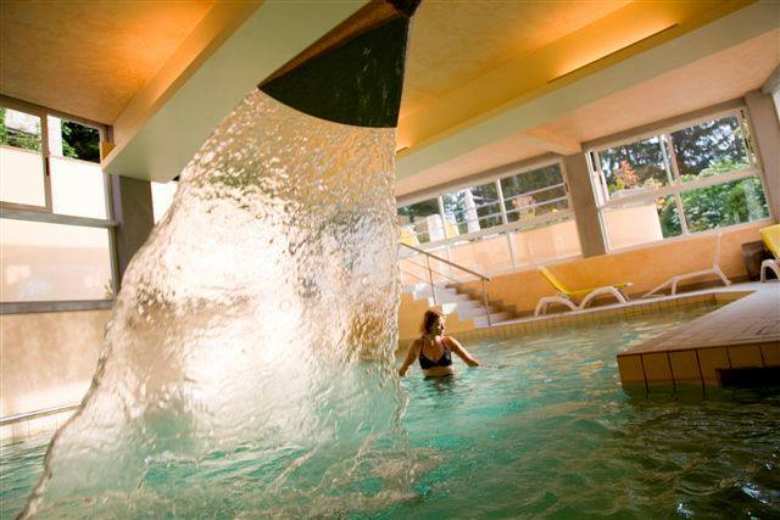 Situated in a prime geographical location, Bagni di Lucca stands at the junction of the Lima and Serchio rivers. At just a half hour's distance from the ski hub of Abetone, the beach town Viareggio and the beautiful region of Versilia, at just 30 kilometers from Lucca, exploring the area gives you a chance to enjoy both the mountain and seaside climates and a diverse range of attractions.
Info: termebagnidilucca.it/en
Bagni di Lucca
A thermal centre famous across the whole of Europe, where the flowing water has healing properties
Most likely dating back to Ancient Roman times, the Bagni di Lucca thermal springs acquired great renown in the 11th century at the time of the countess Matilde di Canossa and became one of the most elegant thermal spas in Europe in the 19th century. ...
Morekeyboard_backspace