August 15 in Tuscany: Ferragosto is packed with many events!
Find out some ideas on how to spend Ferragosto day in Tuscany
On August 15 Italy celebrates a special holiday called Ferragosto. The term derives from the Latin expression feriae Augusti (Augustus' rest) indicating a festivity set up by the emperor Augustus in 18 BC.
Still today, Ferragosto represents the pick of the summer season, the day (and the week) during which, in the cities, offices are emptied, most shops are closed, traffic is stopped, while the exodus to beaches, hills and mountains culminates. Furthermore, August 15 means celebrations of the Assumption of Mary, one of the Catholic holy days of obligation.
Ferragosto in Tuscany is celebrated with many events, here is a list!
Giostra del Saracino in Sarteano
In Sarteano, in the province of Siena, every August 15 is held the historical Giostra del Saracino, a game that evokes the battles against the Arabs (Il Saracino). In this game, a wooden statue fitted on a support represents the enemy and the knights belonging to the 5 "contrade" gallop against it trying to put a ring on the shaft with a diameter of 6 cm spot on the shield.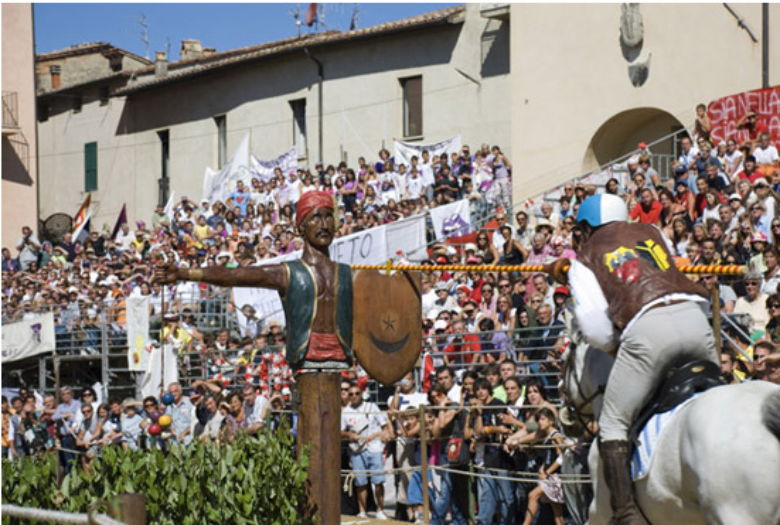 Palio Marinaro dell'Argentario in Porto Santo Stefano
The Palio Marinaro dell'Argentario is held every August 15 in Porto Santo Stefano, in Monte Argentario. It consists of a rowing regatta (4 rowers and one coxswain) between four boats, called "guzzi" (classic fishing boat), each of which has the name of a wind and represent the four districts of the town: Croce, Fortress, Pilarella and Valley. The crews of the Palio compete on a distance of 4,000 metres.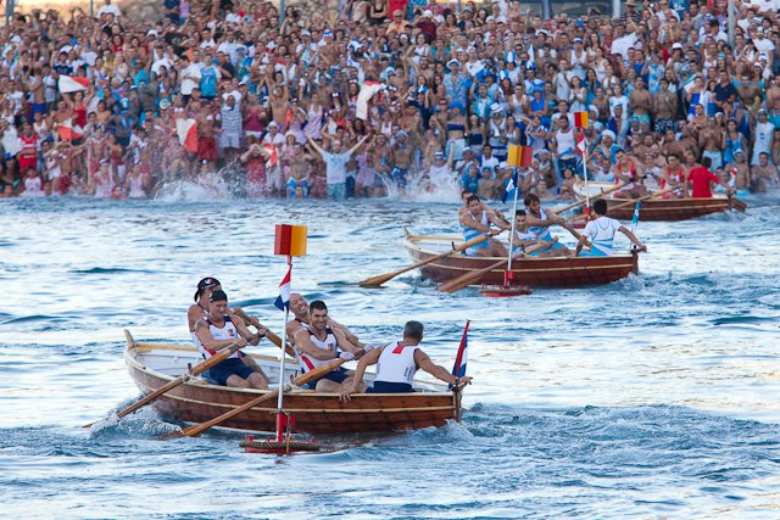 Tovaglia a Quadri in Anghiari
From August 10 to 19 the very central Via Poggiolino is going to be brought to life by a tuscan dinner with four courses... and a story to be told.
Apriti Borgo in Campiglia Marittima
August 15 is the last day of Apriti Borgo, a yearly street art festival which starts on August 15. The town will be animated by musicians, street and circus performers and more. Of course, you also will have the chance to taste the local specialties!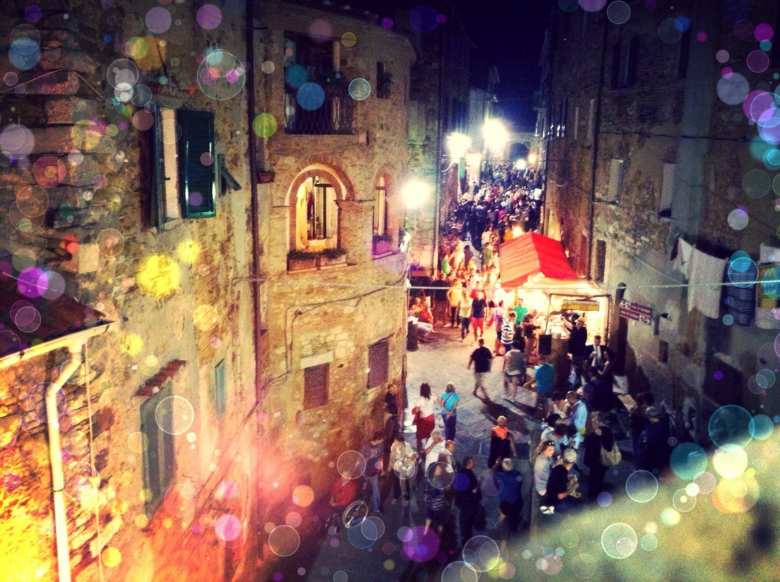 August 15 is also the day before the Palio di Siena, the famous horse race held twice each year, on July 2 and August 16. Ten horses and riders, bareback and dressed in the appropriate colours, represent ten of the seventeen contrade, or city wards. The Palio held on August 16 is named Palio dell'Assunta, in honour of the Assumption of Mary.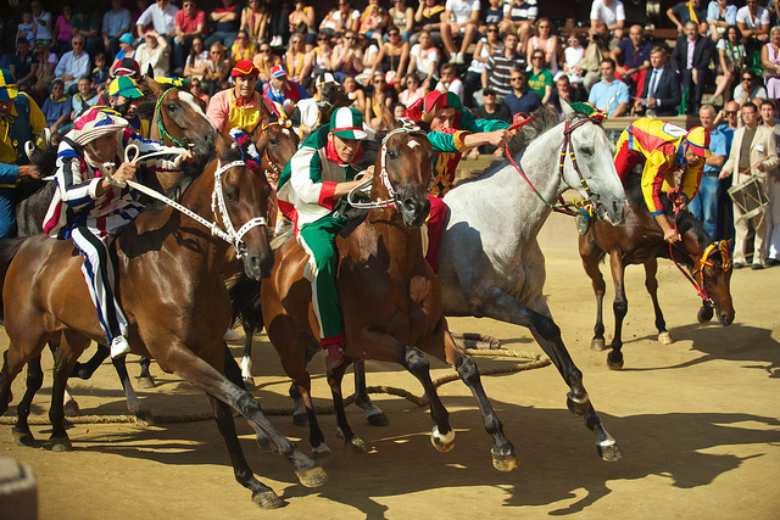 The original version of this article was written by Serena Puosi and Leila Firusbakht.
You might also be interested in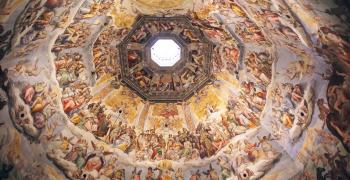 Learn more
Art and Culture
Tuscany is the cradle of the Renaissance and known all over the world for its immense artistic and cultural heritage.
continue...