Four walks to discover art and faith in Florence
Itineraries encompassing the most famous art works in the city, for pilgrims and curious travellers alike
Florence needs no introduction. In a city constantly celebrated for the beauty of its art, you can follow four itineraries to experience an original walk of faith and to discover the many masterpieces that define our cultural heritage.
The four routes allow the visitor to reflect on the profound link between spirituality and art that exists in Florence. The final destination of each itinerary is the Cathedral of Santa Maria del Fiore where, after having looked at all the relics, pilgrims can gather in meditation and pray in front of the altar in the central nave with the Polyptych of Santa Reparata (Giotto's workshop 1305 ca.).
Here are the monuments and the areas of the city included in the various routes: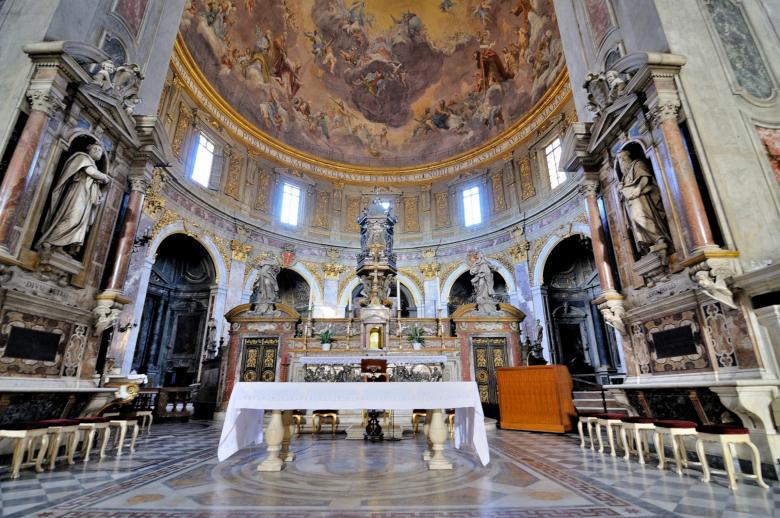 The motherhood of Mary is the focus of the first of the four routes and it brings together places devoted to the Virgin Mary, starting from Santissima Annunziata, the biggest sanctuary dedicated to Mary in Florence, and finishing at the Porta della Mandorla del Duomo, a masterpiece by Nanni di Banco and masters from across many generations, including Donatello. Amongst the sites en route, there is also the Spedale degli Innocenti, Santa Maria Maddalena de' Pazzi and the Ospizio dell'Orbatello.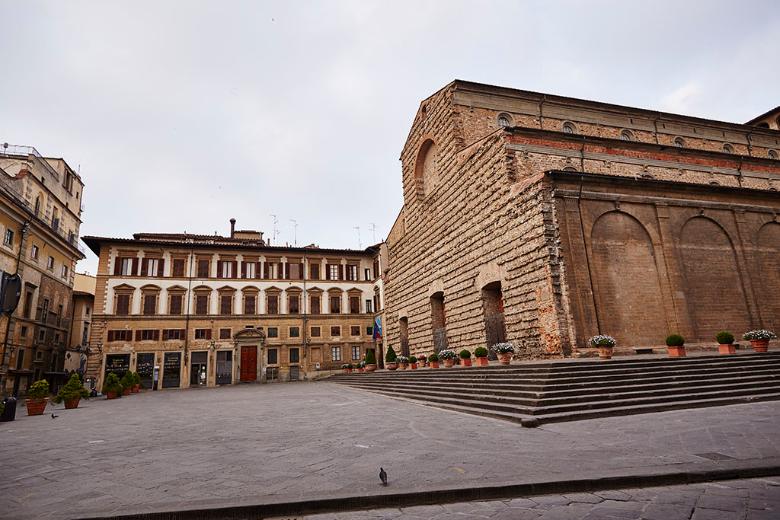 The second route looks at the the Bishops' thrones, meaning the churches that once had the cathedra. These include San Lorenzo, chosen by Saint Zenobius (398-429) to be the first cathedral in Florence, the Church of San Salvatore al Vescovo, at the back of the Bishop's Palace, the Baptistry, Santa Reparata, and today's magnificent Florence Cathedral.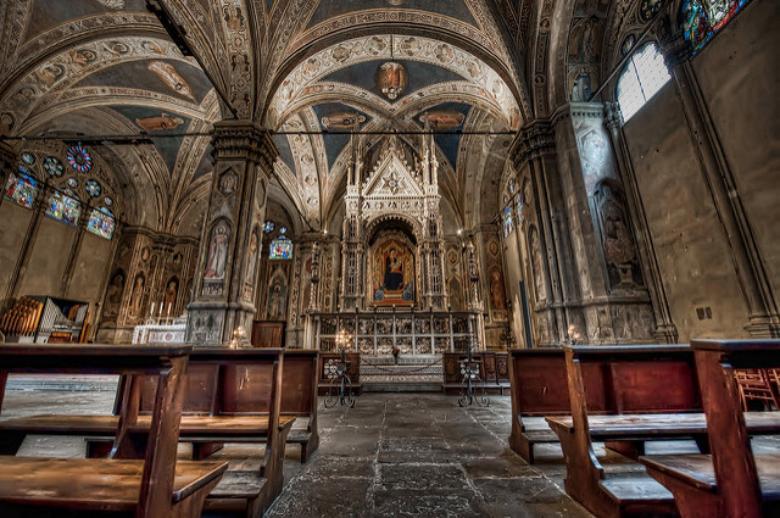 The third walk takes visitors on a journey to the places of charity in Florence: from Orsanmichele, the building that best encapsulates charity in the Christian experience, with the Madonna delle Grazie by Bernando Daddi (1347), to Giotto's bell tower.
You can also admire the Loggia del Bigallo, Palazzo della Misericordia, Hospital of Santa Maria Nuova and Oratory of San Martino dei Buonomini.
Religious complexes in the city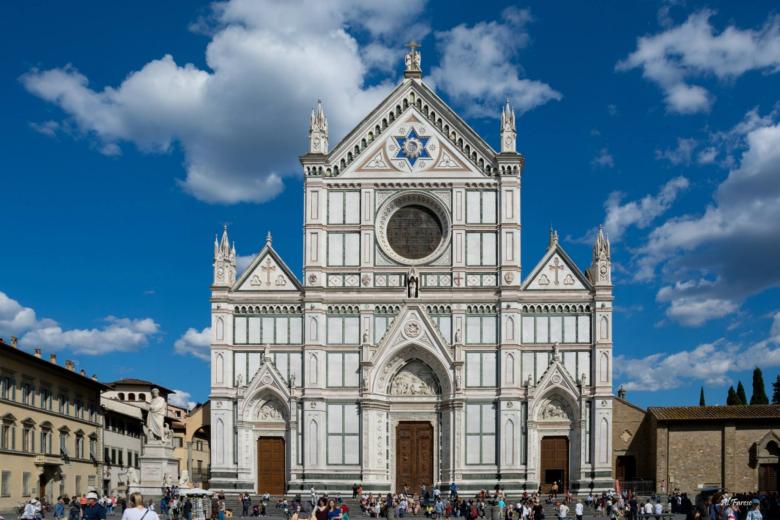 Signs indicating the presence of religious orders are at the heart of the fourth and final itinerary, which helps to understand how different spiritualties have given rise to profound Christian experiences intertwined with the historical events of the city.
On this walk, you will also discover the Badia Fiorentina, Church of Santa Croce, Palazzo Vecchio and Orsanmichele.
You might also be interested in