crop_originalArtworks
Donatello's David
The bronze sculpture is found in the Bargello Museum in Florence
Donatello's David, or Mercury,is a bronze sculpture kept in the Bargello Museum in Florence and was sculpted by the artist around 1440.
It is one of the sculptor's most famous works, surprising a fact because unlike his other priceless works, with their classicist heroism that seem to have a definitive Renaissance style, in this sculpture Donatello returns to the more ornate design which relates more to the Gothic style than the Renaissance.
David is standing in a decidedly coy pose, differing from the muscular and characteristic strength shown in the statue of St. George, for example.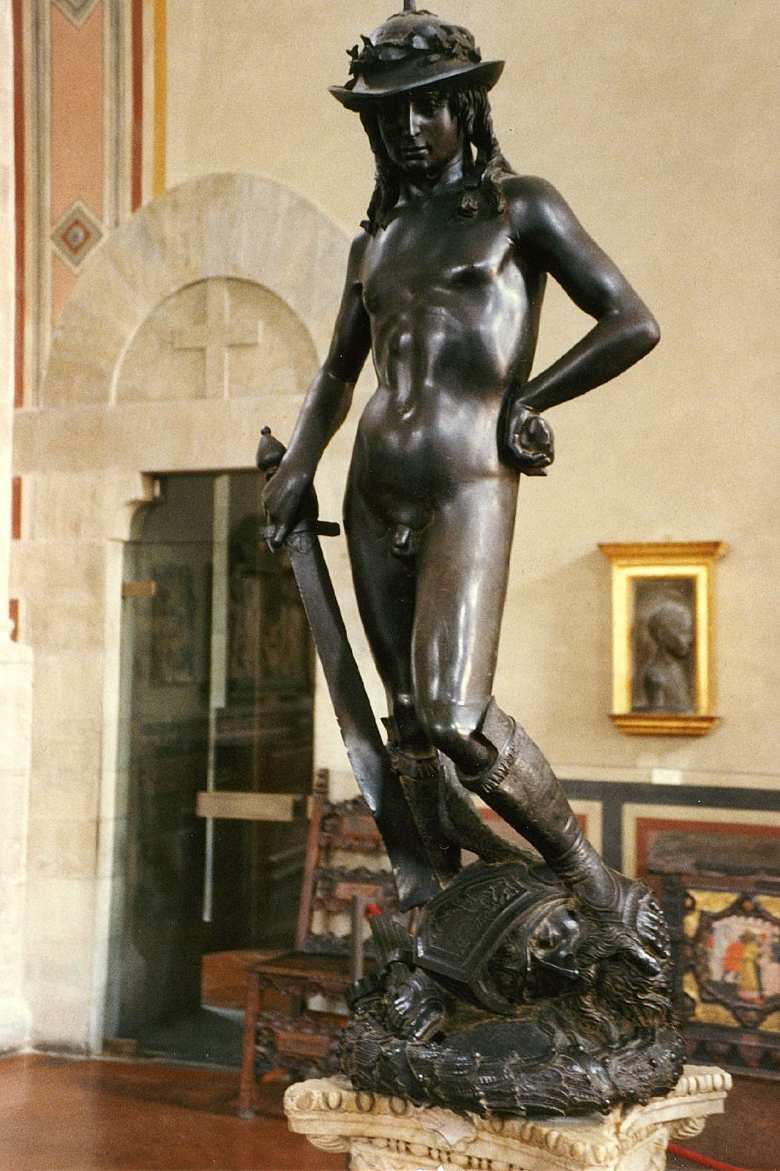 His pose is based on chiasm, but actually the arch of his back and the imbalance of his body from the presence of the Goliath's head under David's footseems more akin to Gothic art with its flexed and sinuous positions.
The final result of the sculpture is an original blend of Gothic and Renaissance stylistic choices, which is why this is one of Donatello's most researched and elegant works, in which he has captured a beauty that often, in his other works, demonstrates tragedy.
Florence
A stunning city where you will lose yourself in the art, history, fashion and traditions of Tuscany
No one plans a visit to Tuscany without planning a visit to Florence: the city of the lily is a treasure trove of artistic treasures and the centre of a fervent vitality. Aside from its exceptional heritage of art, bearing witness to its centuries of civilisation, Florence can be enjoyed in so many ways: promenading along the enchanting riverbanks at sunset, entering the bohemian alleys of ...
Morekeyboard_backspace