account_balanceMuseums
Sansepolcro Civic Museum
Here you can see the Piero della Francesca masterpieces.
The ancient building of the Residenza dei Conservatori was home to the town hall until the 1960s and today is the location of the Civic Museum.
The present building is the result of a series of architectural modifications started in the fourteenth century when Galeotto Malatesta, Lord of Rimini, ruled Sansepolcro.
In the Sala dell'Udienza of the Civic Museum we find the great fresco of the Resurrection by Piero della Francesca: the work, considered among the most representative of the artist, is the human and spiritual expression of the rebirth of Christ, with the figure of the Savior which dominates the scene with strenght and solemnity.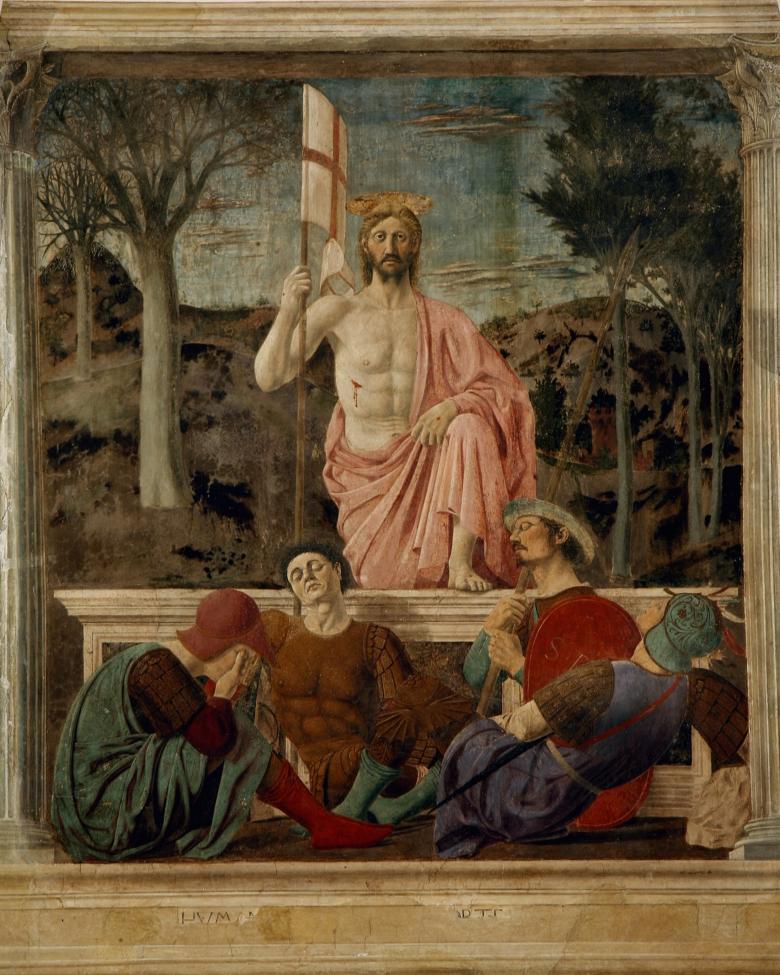 Here you can also admire the fresco representing San Giuliano, which was found in 1954 in the ancient church of Sant'Agostino, later named Santa Chiara. Finally, we find the fresco depicting Saint Ludovico, coming from the Palazzo Pretorio.
The museum also houses the painbting San Quintino by Pontormo, a Nativity and a Madonna with the child by Andrea della Robbia, works by Matteo di Giovanni, Raffaellino del Colle and Santi di Tito.
Sansepolcro
THE VILLAGE OF TOWERS AND PALACES THAT RISES FROM THE APENNINE MOUNTAINS, BIRTHPLACE OF PIERO DELLA FRANCESCA
Sansepolcro is a town nestled at the foot of the Apennine Mountains, a gateway to Tuscany that rules the Upper Tiber Valley. This sprawling green mountainous terrain skims the Alpe della Luna and the Massa Trabaria area, bordering Umbrian hills, the mountains of Arezzo and the Catenaia Alps. Legend has it that Sansepolcro's mystic origins trace back to the pilgrim saints Arcano and Egidio. ...
Morekeyboard_backspace
You might also be interested in