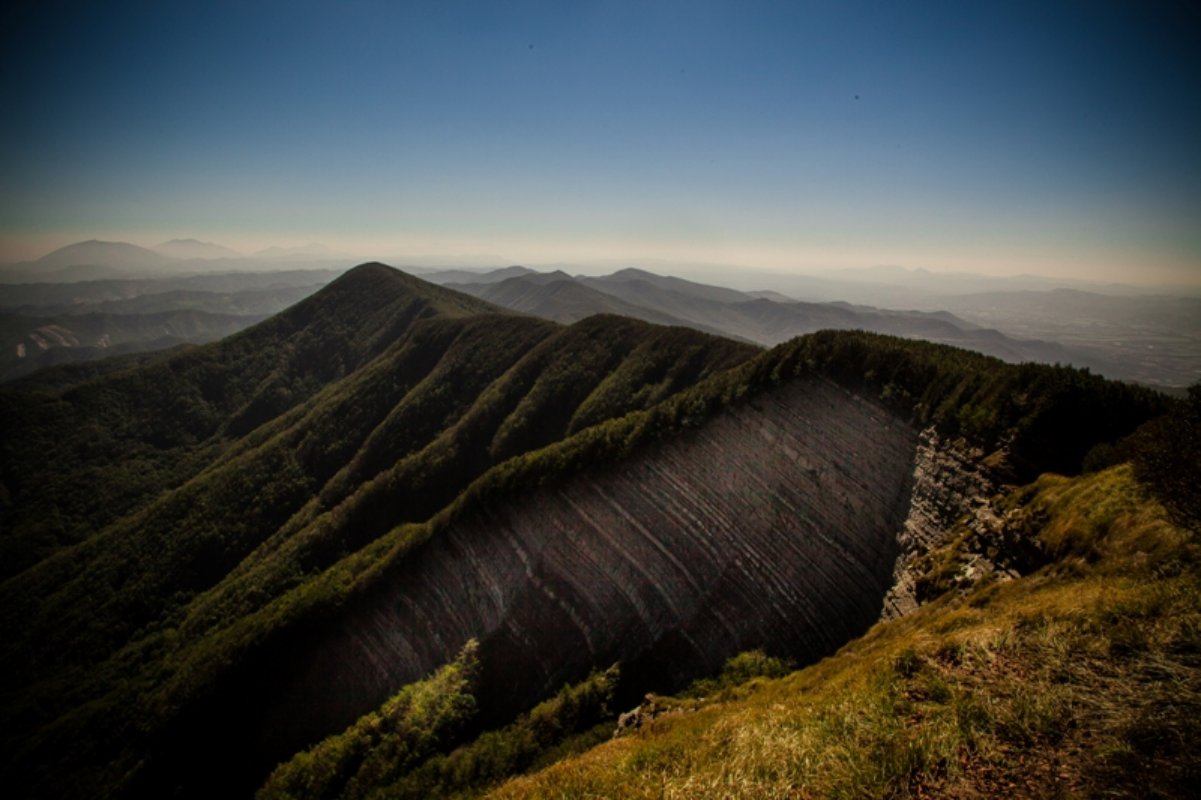 natureNaturalistic attractions
Alpe della Luna Natural Reserve
The stunning landscape that inspired Piero della Francesca
The Alpe della Luna Nature Reserve is located in the heart of the Apennines, on the mountains that extend between the towns of Pieve Santo Stefano, Badia Tedalda, Sansepolcro and Sestino, between silent hamlets and ridges covered with woods. This beautiful and mysterious place inspired the sublime artist Piero della Francesca five centuries ago.
The most spectacular spot is the Ripa della Luna, a sickle-shaped rock which is 200-meter-high, on the northern side of Monte dei Frati, the highest mountain of the Reserve (1453 meters). Perhaps its particular shape gave the name to the Alps, or perhaps the ancient rituals dedicated to the moon, which seems to have taken place here in very ancient times.
All around the Ripa, the slopes are covered by a dense and spectacular vegetation, composed mainly of beech trees, holly trees and colorful rugs of crocus, cyclamen and cervina grass.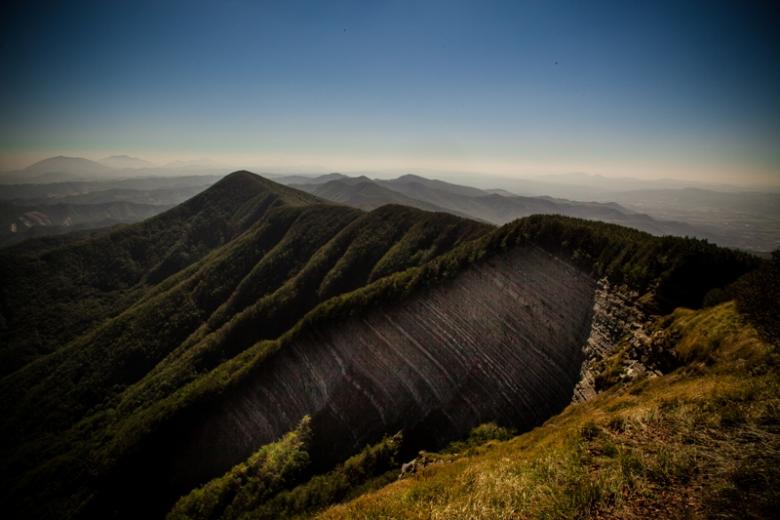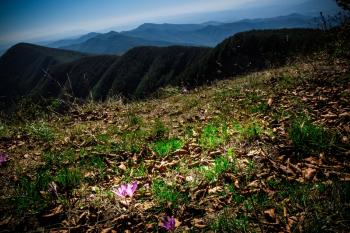 In autumn the forest is tinged with a thousand shades of gold, red and orange. In the peaceful and silent woods you can meet red deer and roebuck graze in the lush meadows, while birds of prey such as hawk and majestic golden eagles circle in the sky above.
In spring, the pastures are home to the purple blooms of lunaria: a little plant with small violet flowers that vaunts purgative and diuretic qualities. Its fruits are round in shape to have given the name to the plant, which, once dried, are known as "medallions of the Pope".
At the foot of the Alpe, not far from the boundaries of the Reserve, the erosion of the water has carved in the sandstone a cascade of sparkling waters near the Sasso Spicco that forms a natural shelter, where, according to tradition, San Francesco descended from 'hermitage of Montecasale' to sing the praises to God in the moonlight.
Info: valtiberinaintoscana.it
Badia Tedalda
A SMALL TOWN BETWEEN TUSCANY, EMILIA-ROMAGNA AND MARCHE, A DESTINATION FOR PILGRIMS AND MONKS OVER THE CENTURIES
The town of Badia Tedalda sits at the crossroads between three regions: Tuscany, Emilia-Romagna and Marche, along a stretch of pilgrimage road leading to Rome that was used over the centuries by monks, pilgrims and wayfarers. The small town center has maintained its mountain village charm and is centered around the Church of St. ...
Morekeyboard_backspace
You might also be interested in