5 small towns in Valdelsa
Art, good food, great wine and picturesque landscapes in 5 villages not far from Siena
Cherished in the heart of Tuscany, crossed by Via Francigena, there's a territory rich in art, history and natural beauty. We are talking about Valdelsa: marvelous earth suspended between Siena and Florence areas. Its origins have to be sought in the Etruscan times as showed by the many findings around the territory. But it is thanks to the Via Francigena, since medieval times, that Valdelsa became an important centre from a social, politic and economic perspective, by favoring the urbanization over the whole area. Here are some villages that best describes Valdelsa:
You might also be interested in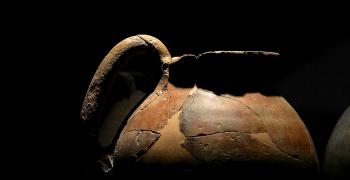 trip_origin
Learn more
Etruscans
Mistery, history and arts: exploring Tuscany in the footsteps of the Etruscans means getting in touch with an ancient, fascinating and enigmatic
continue...