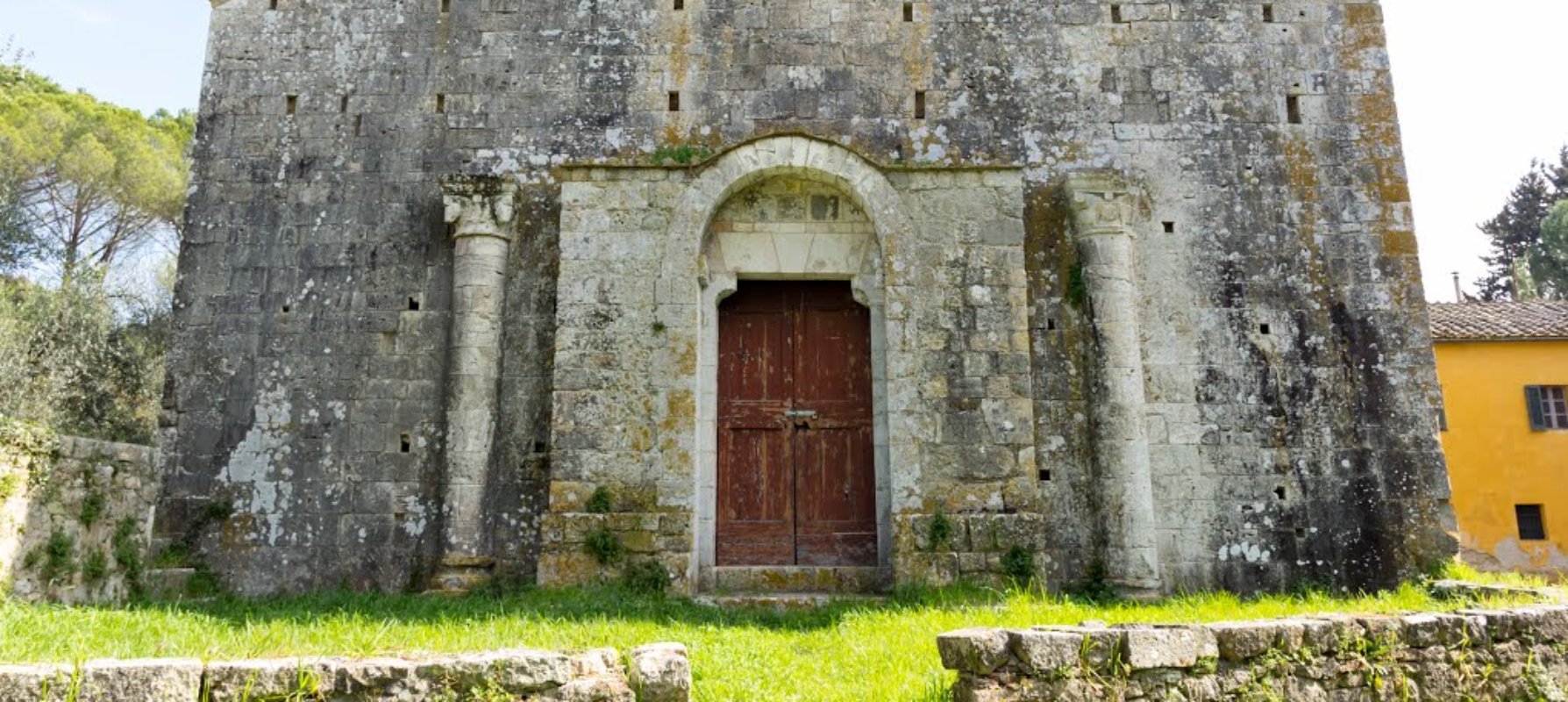 Civitella Paganico
Once a toll thoroughfare, today it's a pretty corner of the Maremma
Read the story of Civitella Paganico on

Civitella Paganico
Middle earth where the water has marked the course of history
Here from the hot springs, frogs, stories, castles and tasty biscuits are born

Read the story
Civitella Marittima, the principal town of Civitella Paganico, stands on a hill covered in cypress and olive trees, and commands a view of the beautiful Maremma plain and the Tyrrhenian coastline. It was the seat of the Aldobrandeschi family, who left an important heritage of Romanesque architecture, such as the Badia of San Lorenzo on the Lanzo or Badia Ardenghesca.
Along with Paganico, the town fell under the dominion of the Sienese in the early 14th century. It is located where the Ombrone river loops in its descent from the Sienese hills toward the Maremma plain.
HIGHLIGHTS
Paganico is known for its kaolinite quarries, but is more interesting for its artistic and monumental patrimony. The gates of the town wall (Senese, Gorella, Grossetana), the 14th- and 15th-century brick houses with their porticos, the remains of the town wall, the church of San Michele Arcangelo and the carefully planned urban structure all serve to enhance this charming town. Both the ancient spa, called "Bagni di Petriolo" dating back to 1230 and still in operation, and the Nature Reserve of the Basso Merse are worth a visit.
CHURCH OF ST MICHAEL ARCHANGEL
The Church of St. Michael Archangel looks onto the main square of Paganico. It was built between 1297 and 1345. The building, which has a rectangular layout with the choir and bell tower, has been restored several times over the course of the centuries. It hosts a large number of very valuable paintings: along the walls and the ceiling of the choir, you can see a series of frescoes, dating back to 1368.
The work of Biagio di Goro Grezzo of Siena, these frescoes depict stories about St. Michael Archangel, the Annunciation and the Nativity. Their style is reminiscent of the great Sienese painter Ambrogio Lorenzetti. Frescos depicting allegories from the afterlife, the four Evangelists and a series of saints are also of interest.
&
TOP ATTRACTIONS IN Civitella Paganico