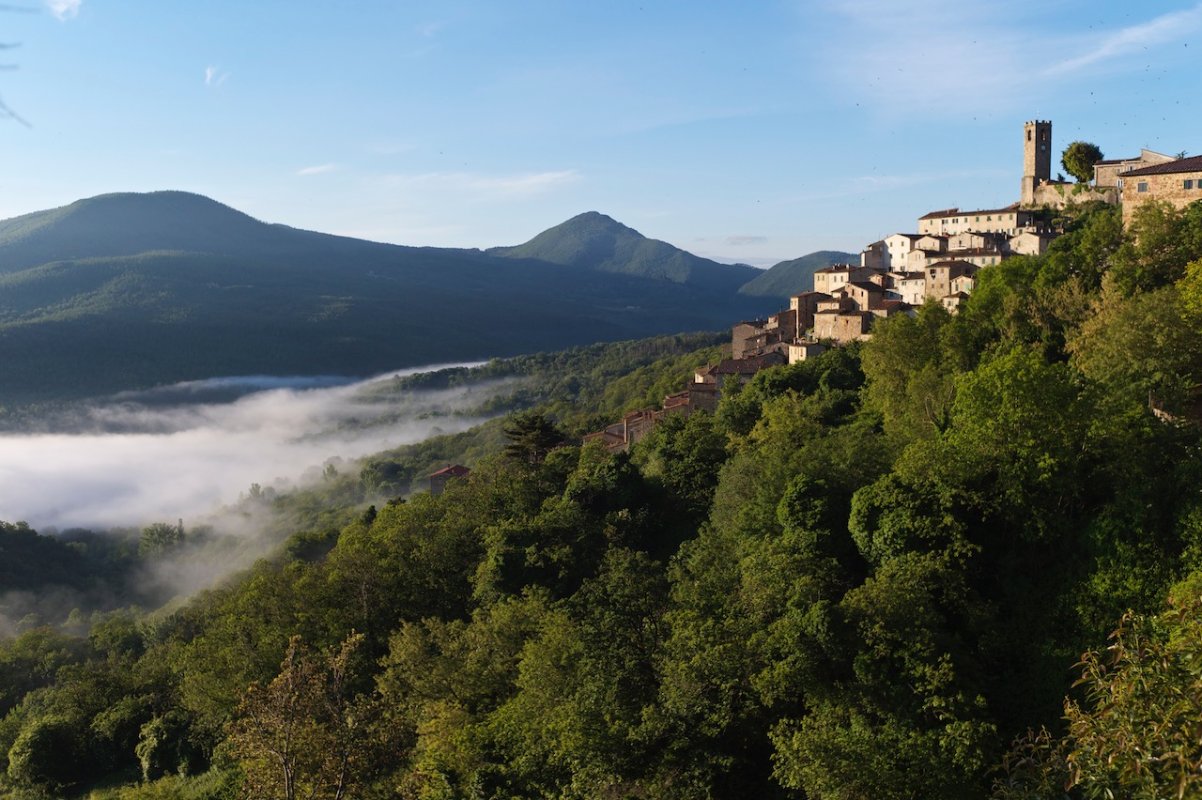 Castelnuovo Val di Cecina
A BREATHTAKING LANDSCAPE BETWEEN A LUNAR PANORAMA AND MEDITERRANEAN SCRUB
Read the story of Castelnuovo Val di Cecina on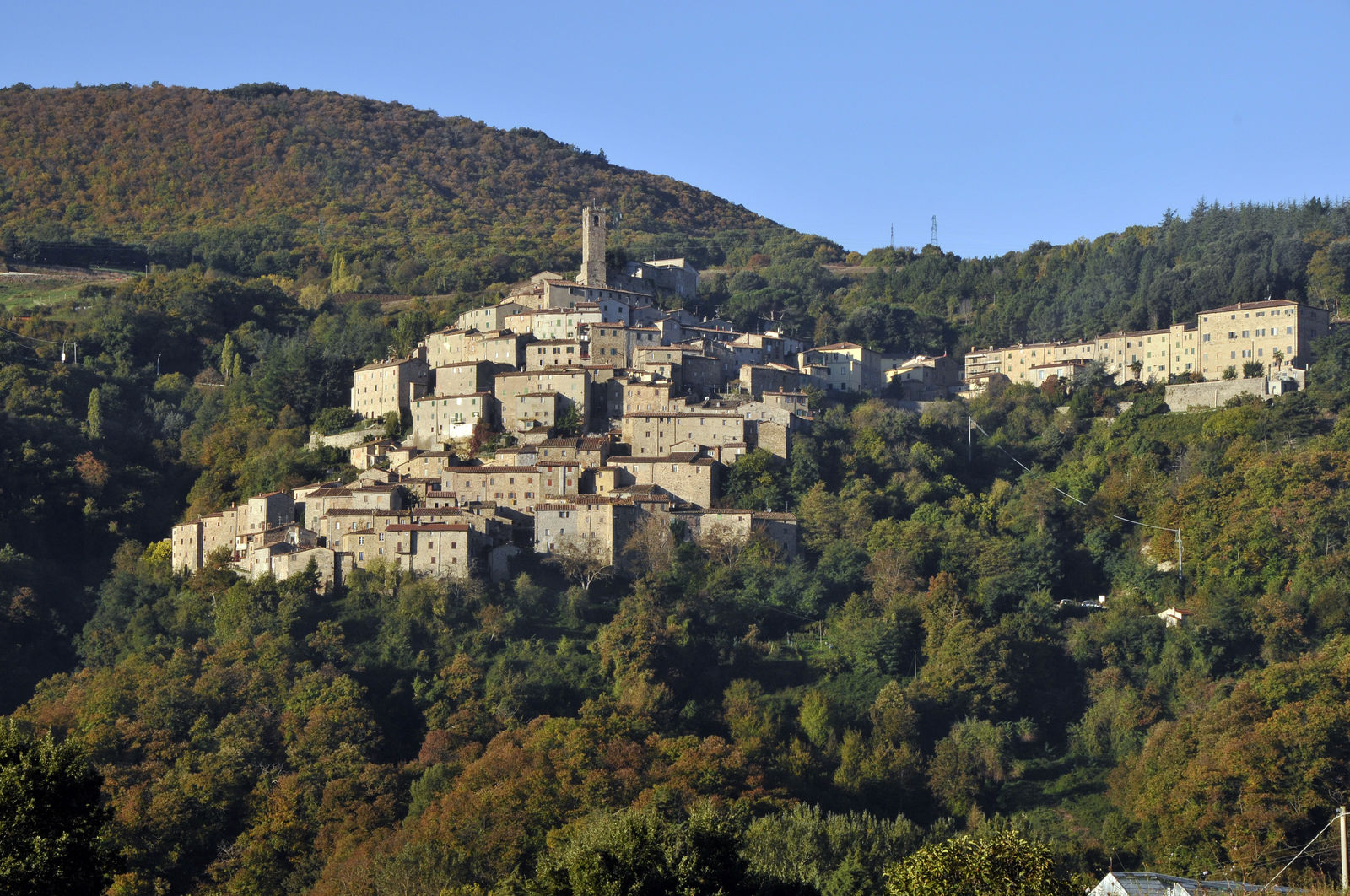 Castelnuovo Val di Cecina
Un borgo fra le nuvole
... solo pietra, vento e cielo

Read the story
Castelnuovo Val di Cecina is a small, hilltop town unique for its grape-bunch shape. Dotted with small towns, the area's countryside ranges from mountainous terrain to Mediterranean scrub, not to mention the golden hills overrun by vineyards and olive groves.
Castelnuovo is the place to be for nature enthusiasts: from the town, you can follow a variety of different nature trails that take you through enchanting historic sites, such as a bridge crossing the Pavone torrent or scenic vista points offering views of the Val di Cornia and the Gulf of Piombino.
Neighboring the fortified town of Montecastelli, not far from the beautiful Romanesque Parish Church of Saint Filippo and Saint Giacomo, is the spectacular Buca delle Fate, a crystal-clear bay in the heart of the Etruscan Coast. This well-preserved Etruscan hypogeum dates to the 6th century BCE and displays traces of an old copper mine that was closed in 1941. Near the old town of Sasso Pisano, you'll witness geothermic phenomena; fumaroles and steaming vents endow the landscape with a mysterious and infernal air, releasing vapors that give the land an acidic, sulfurous odor.
Don't miss the thermal baths of Bagnone, a Hellenistic structure that dates to the 3rd century BCE, reopened to the public after undergoing archeological digs. Here, you'll find thermal waters flowing between 40 and 70° Celsius.
Last but not least, head to the enchanting medieval town of Leccia, where you'll find the beautiful Madonna del Latte Chapel, a figure celebrated on June 14, worshipped for protection from hailstorms.
&
TOP ATTRACTIONS IN Castelnuovo Val di Cecina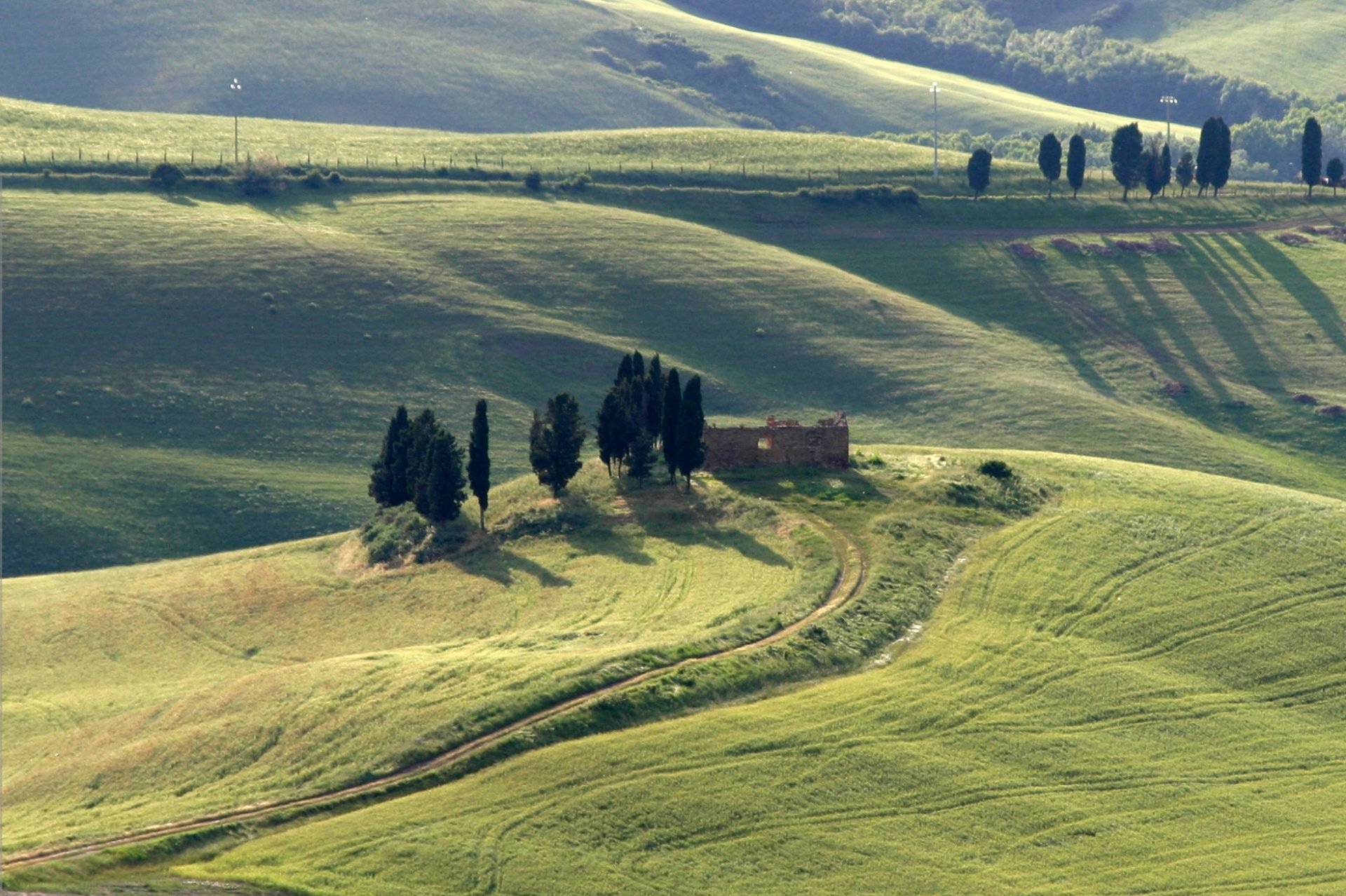 Val d'Elsa and Etruria Volterrana
When millennia-old beauty and rolling hills go hand-in-hand
The landscape in the Val d'Elsa and the Etruria Volterrana are begging to be captured on film, as if it were the only way to absorb its beauty. ...
Morekeyboard_backspace