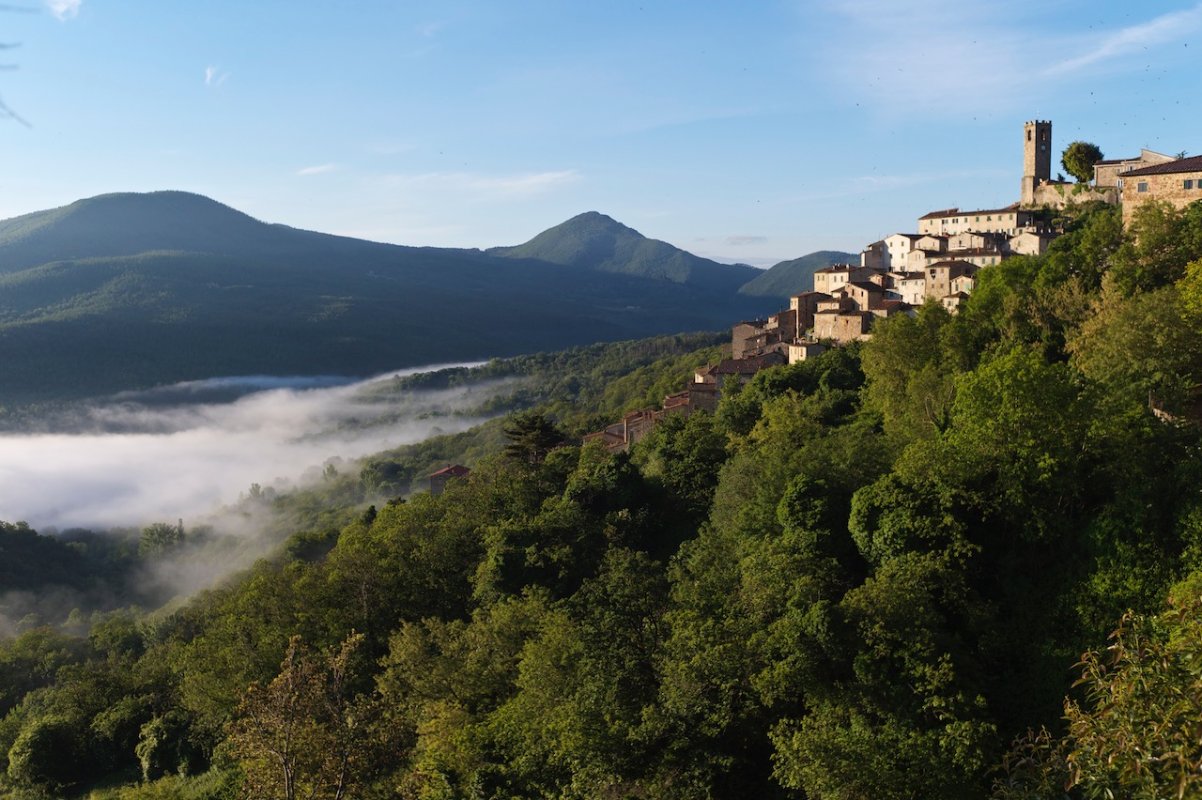 Castelnuovo Val di Cecina
Read the story of Castelnuovo Val di Cecina on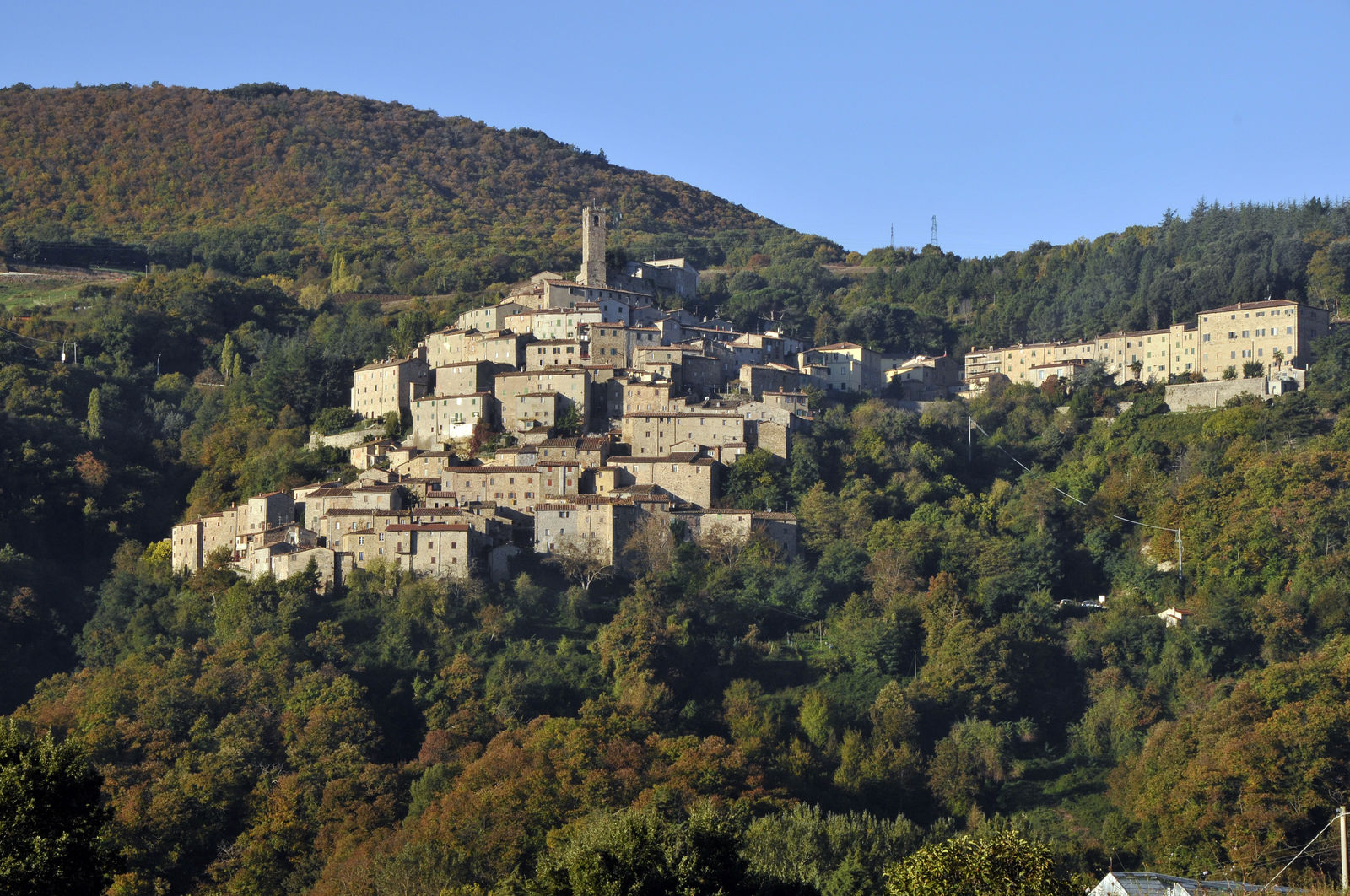 Castelnuovo Val di Cecina
Castelnuovo Val di Cecina, un borgo fra le nuvole
Lasciati condurre dal caso, dall'istinto e dalla poesia

Read the story
Immersed in some of the most beautiful and uncontaminated countryside that Tuscany has to offer, Castelnuovo Val di Cecina emerges as a well-preserved mediaeval village that spreads along the ridge dividing the valleys of the Possera and Pavone torrents in the middle of a vast field of boric-acid fumaroles.

The village winds its way up a steep hillside, taking on a characteristic shape of a pine-cone with its stone houses, narrow alleys, steps and small archways. The village also boasts one of the narrowest streets in the world – the 'chiassino'.
HIGHLIGHTS
The upper part of the village is the oldest, which includes the castle, the church of S. Salvatore and the Holy Crypt (also named Voltola). The lower part includes the boundary wall that was built in a second period, of which the Porta Fiorentina and the Porta Romana stil remain today.
Between these two entrances there is the little church of S. Sebastiano, a simple, aisle-less construction with a saddle roof and a single main door.
CHURCH OF SAN SALVATORE
The church of S. Salvatore was built on the foundations of the ancient castle. Some architectonic features can still be admired today, such as the cylindrical buttresses which once supported the towers and the arch that leads through to the old village.
Here the first boundary wall was built, of which there no longer remains any trace, as with the two entrance-gates, Porta Volterrana and Porta Castellana.
Between the sixteenth and eighteenth centuries the church was completely transformed and enriched with Baroque stucco-work.
&
TOP ATTRACTIONS IN Castelnuovo Val di Cecina