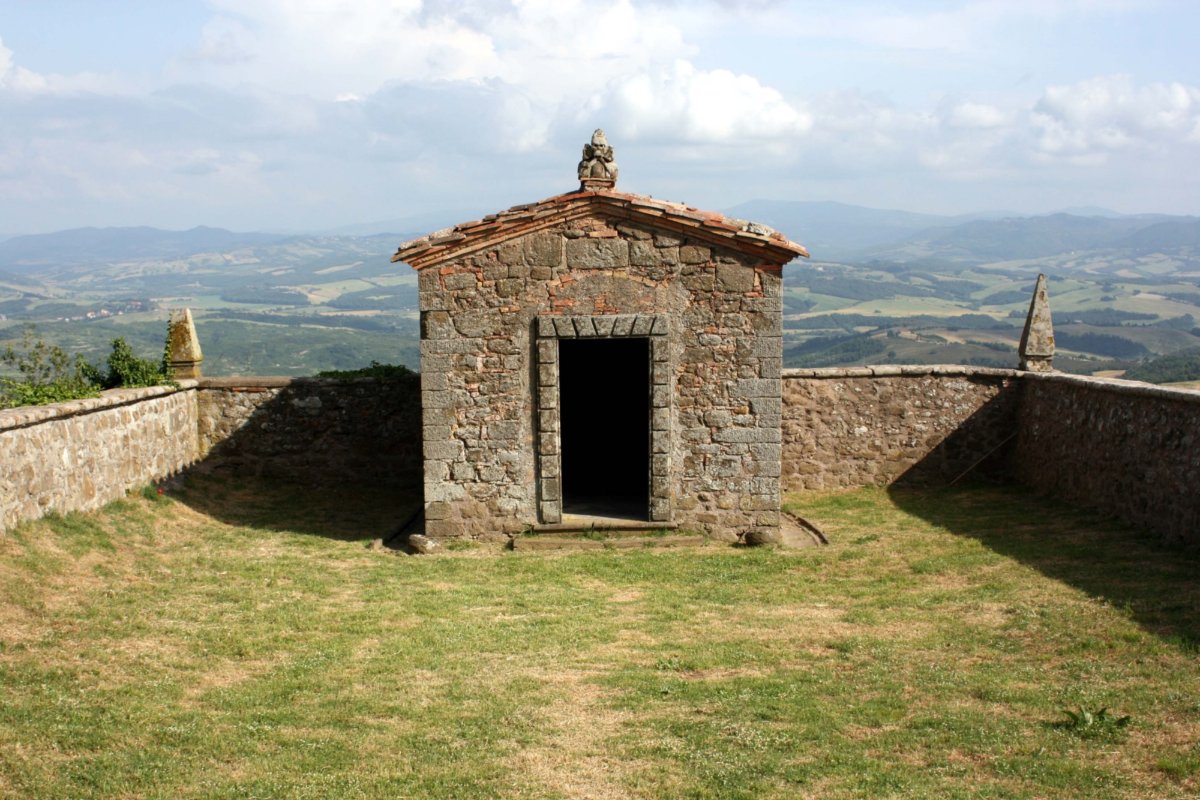 Montecatini Val di Cecina
From the medieval centre to ancient mines, an unsual corner of Tuscany
Read the story of Montecatini Val di Cecina on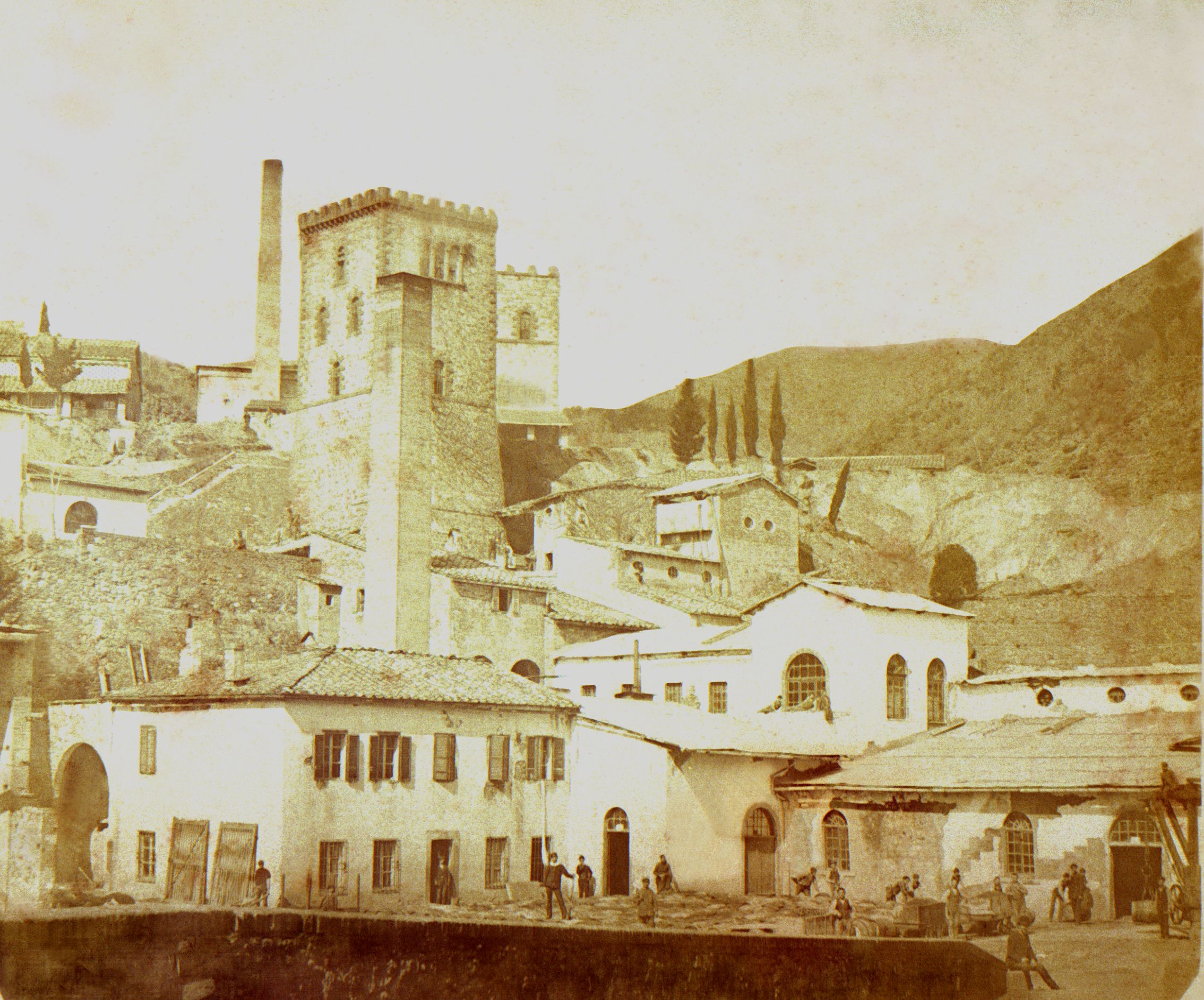 Montecatini Val di Cecina
Domine, Quo Vadis?
A journey through legendary stones and neverending minesRead the story
Before the 11th century, the village of Montecatini Val di Cecina was known by the name Monte Leone (Castrum Montis Leonis); this is how it appeared in a bull by Pietro, Bishop of Volterra in 1099. Over the centuries, the territory was a point of conflict between Pisa and Volterra, and was finally brought under Florence's control in 1472.
Walking through the streets of the historic centre, you'll immediately notice the beautiful piazza dominated by the castle and the imposing and quadrangular Belforti Tower (11th century), lacking battlements but with thick, zebra-striped walls. The tower, owned by the Belforti, Pannocchieschi and Inghirami families from Volterra, was the headquarters of the Capitani of Volterra and Florence before passing to the French de Rochefort barons.
Two openings serve as peepholes that look toward the Mastio di Volterra and Rocca Sillana. Also in piazza Garibaldi are the Romanesque Church of San Biagio and the 14th-century Palazzo Pretorio, today the home of the Documentation Centre and part of the network that includes the mining site in Camporciano and the Mining Museum.
In fact, the history of Montecatini Val di Cecina was closely tied to the nearby copper mines in Camporciano – the largest in Europe by the 1800s – which were known and exploited as far back as the Etruscan era and active until 1907. Today, the mines are open to the public, where visitors can see Pozzo Alfredo, several tunnels and the various phases of working copper.
The entire territory around Montecatini Val di Cecina is dotted with small villages and hamlets immersed in nature. Every summer, the castle in Querceto stages an international piano festival. From Sassa, sheltered on the spur of a hill, visitors can admire a splendid view. Miemo is known as a centre for raising wild boars, mouflon and roe deer. Amongst the area's many events, the food and wine ones are particularly interesting, like I sapori della valle (Tastes of the valley), which takes place in May, Settembre Montecatinese and Colori e sapori di un antico paese (Colours and flavours of an ancient town), held in Sassa in mid-August.
&
TOP ATTRACTIONS IN Montecatini Val di Cecina
Social & Web
Find out what they say about us, and tell us about your Tuscany!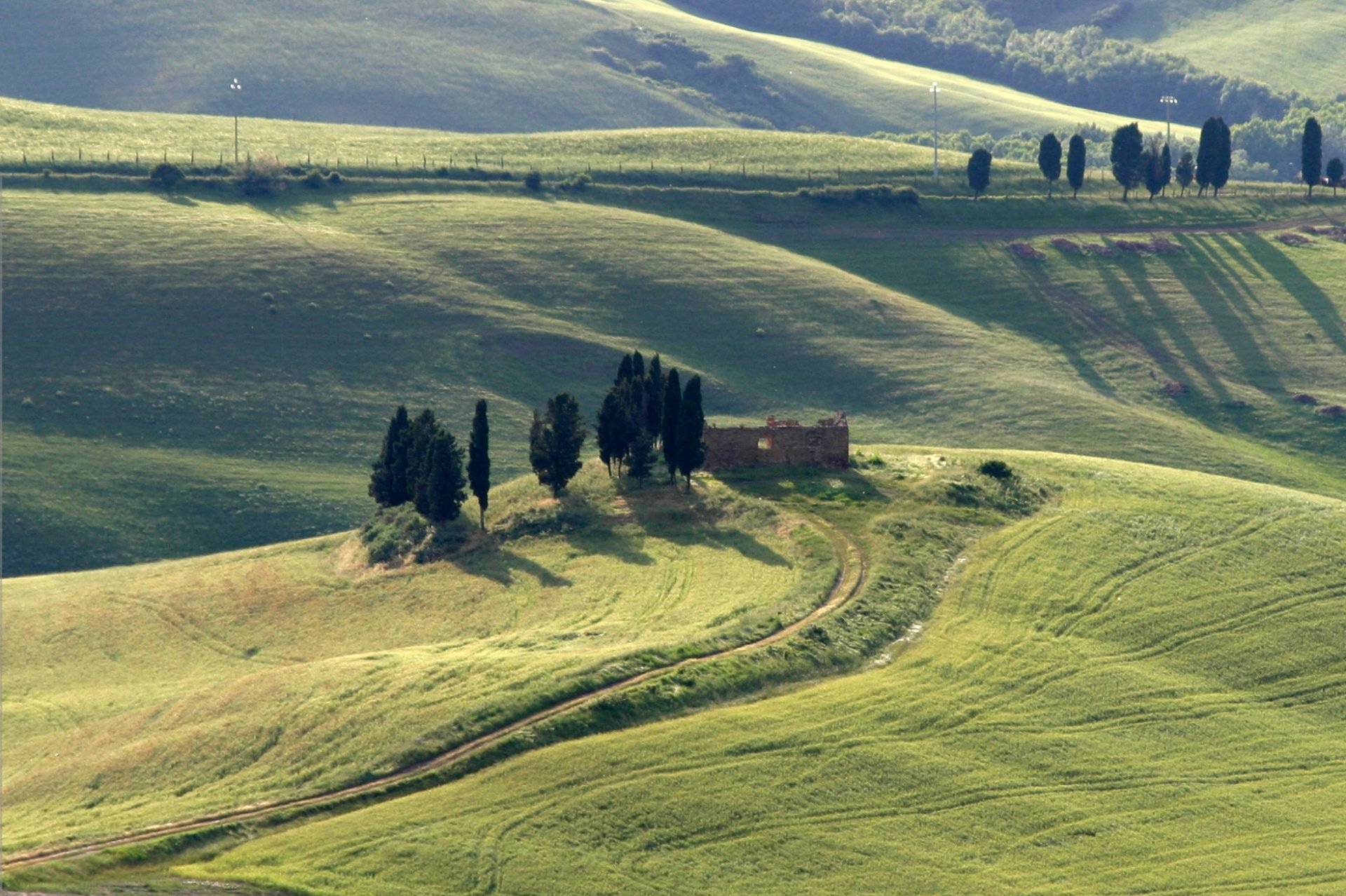 When millennia-old beauty and rolling hills go hand-in-hand
The landscape in the Val d'Elsa and the Val di Cecina are begging to be captured on film, as if it were the only way to absorb its beauty. ...
Morekeyboard_backspace