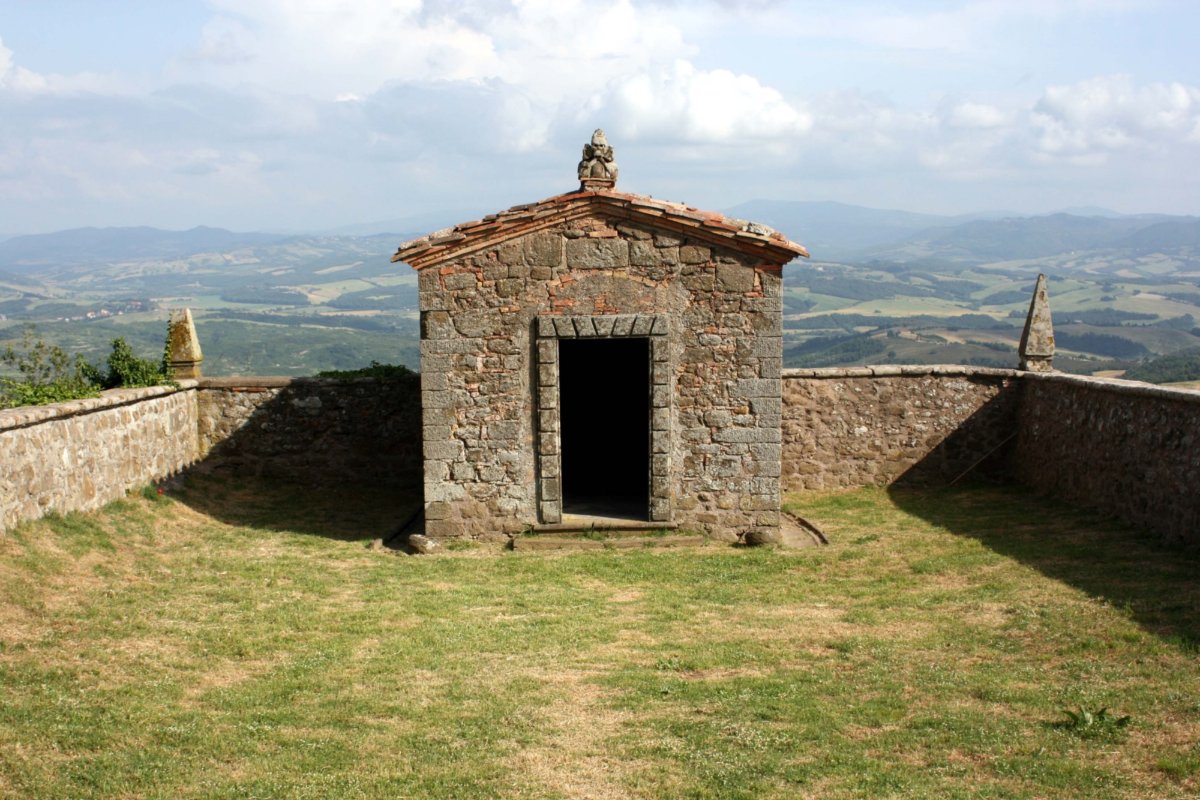 Montecatini Val di Cecina
A delightful village that has preserved its mediaeval core
Montecatini Val di Cecina is situated south of the river Cecina, in the centre of the valley bearing its name, on the west slope of Poggio la Croce.
The village has a mediaeval centre, next to which has been built the more recent part, down in the valley.
The oldest part which provides an excellent example of a well-preserved mediaeval village boasts of numerous constructions that bear witness to the mediaeval and Renaissance eras, including the remains of the fortress, the Magistrates' Court with its colonnade and the nearby parich church of S. Biagio, an asymmetrical building in Romanesque-Gothic style with a nave and two aisles, and no façade but a main entrance opening on one side.
&
TOP ATTRACTIONS IN Montecatini Val di Cecina