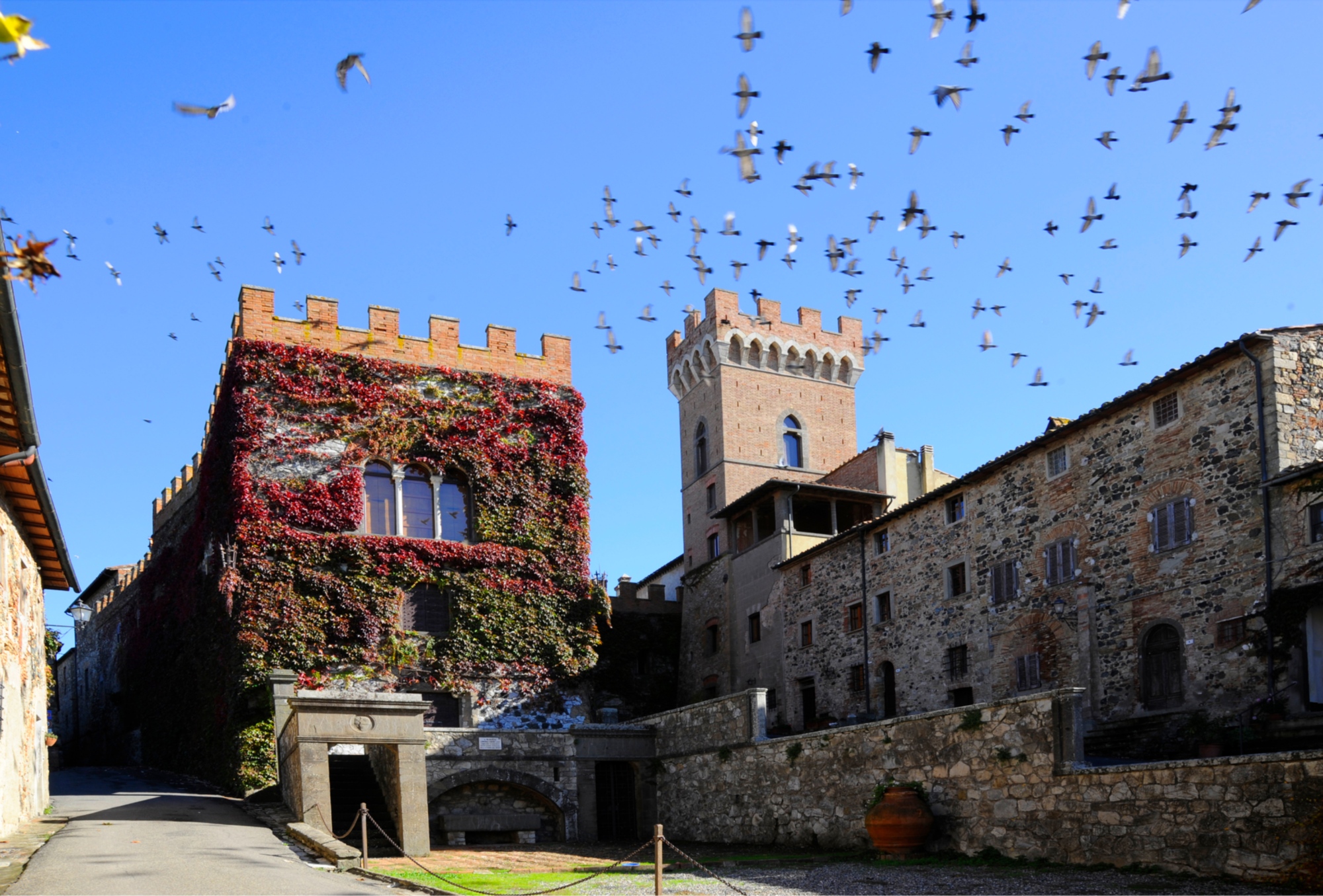 Photo ©Consorzio Turistico Volterra
Hamlets, districts and squares
Village of Querceto
A castle, historic homes and church in the small village outside Montecatini Val di Cecina
The village of Querceto, immersed in the woods outside Montecatini Val di Cecina, dominates the valley below from atop its hill.
The history of this fairy-tale-like corner of Tuscany dates back centuries, first mentioned in the 1200s: the village's importance comes from the unique military support it was able to guarantee (with around 600 soldiers) and the resources that were found in the surrounding area, such as silver, mercury and copper. The castle around which Querceto developed was owned by noble families for centuries, including the Ginori-Lisci counts.
A walk through the village is like stepping into a poetic atmosphere, characterized by the colours of the ancient stones and greenery dotting Querceto and the silence and sounds of this delightful hamlet. It's worth seeing the Romanesque church dedicated to St. John the Baptist, outside the castle.
Montecatini Val di Cecina
From a medieval town centre to ancient mines: an unusual corner of Tuscany
The town of Montecatini nestles among the hills of the Cecina valley, a few miles from the city of Volterra. In ancient times it was known by the name of Monte Leone (Castrum Montis Leonis), and was in a constant tug-of-war between Pisa and Volterra, before finally falling under the dominion of Florence in 1472. ...
Morekeyboard_backspace