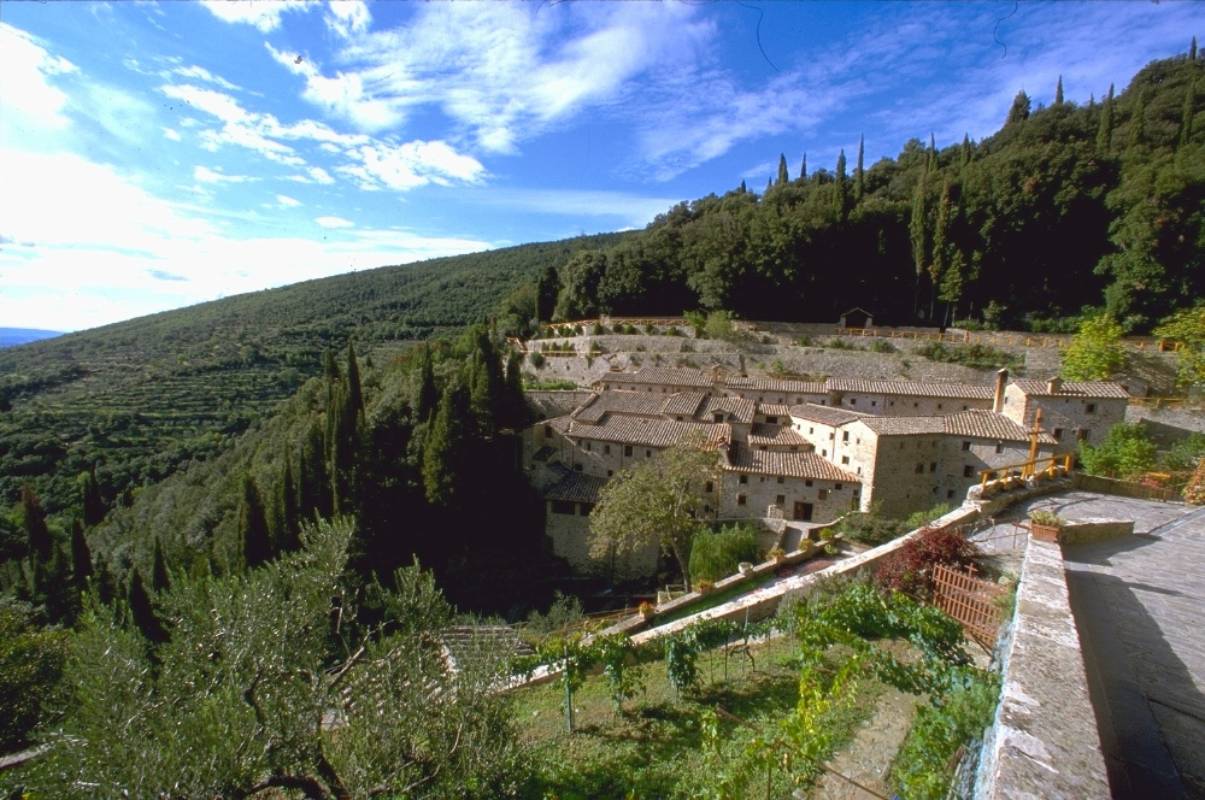 Saint Francis in Cortona
A journey from Cortona to the convent of Le Celle
Saint Francis walked through Tuscany and, after stopping in Chiusi della Verna, on his way to Assisi, he passed through the city of Cortona and stayed a while in this area. Nowadays we can easily walk in his footsteps and visit the places that attest his stay.
Let's start our journey at the 19th-century Basilica di Santa Margherita at the top of the town of Cortona. Here the Saint started his journey from the town to the island on nearby Lake Trasimeno to spend Lent. This rather new church is located on top of an 11th-century chapel built by Camaldolese monks and dedicated to Saint Basil. Next to the church there is a bell tower dating to 1650 and a Franciscan convent surrounded by a large park.
The itinerary continues at the Romanesque church of San Niccolò and another called San Francesco, built by Brother Elia in 1247. In the latter, there are relics of the saint including a tunic, cushion and a manuscript.
Leaving Cortona through the Porta Colonia in its walls, we walk towards the church of Santa Maria Nuova along a road called "dei Cappuccini". The church is one of the most important monuments in the area; the mid-16th-century structure was designed by Cristofanello and completed by Giorgio Vasari.
The last stop on the itinerary involves walking uphill to Le Celle, the 13th-century hermitage that Saint Francis himself founded, and that was built by his successor Brother Elia Coppi. Located on mount Saint Egidio, it's an ideal place to find peace.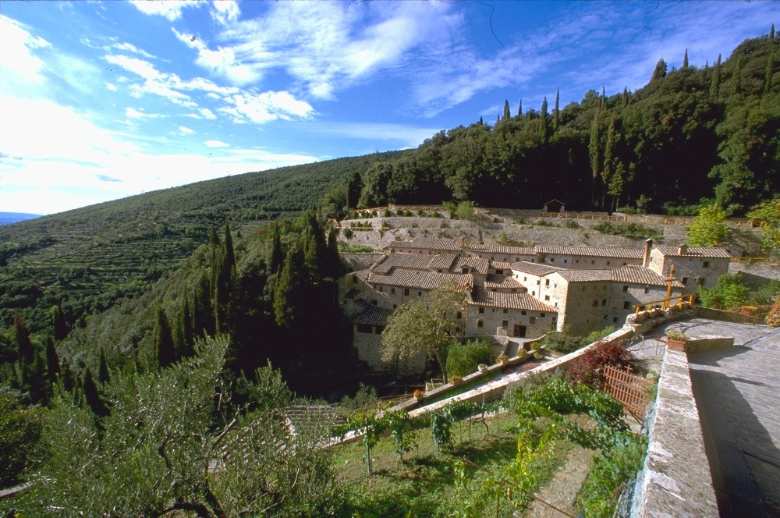 Currently, Le Celle is inhabited by Cappucin monks who continue to live a blessed life in the manner instructed by Saint Francis.
You might also be interested in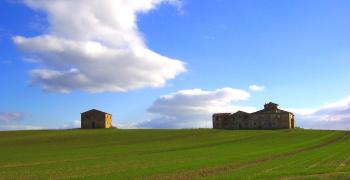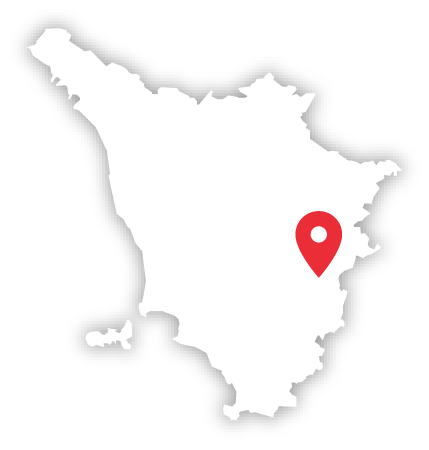 Learn more
Val di Chiana - Arezzo
The Val di Chiana – Arezzo is the agricultural heart of Tuscany: its bare lands, seemingly arid – especially when unused – in reality produce crops
continue...