In the footsteps of Beato Angelico
Between San Giovanni Valdarno and Cortona
San Giovanni Valdarno and Cortona are famous today thanks to the artistic genius of Florentine Renaissance painter Beato Angelico. In the museum of Santa Maria delle Grazie in San Giovanni Valdarno, visitors can admire his famed Annunciation (1430-32), one of the most delicate and refined works painted by Angelico in his lifetime. The painting stems from the Franciscan monastery of Montecarlo (only a few kilometers from town). Angelico only painted two other works similar to this more famous one, which are now displayed in the Diocesan Museum in Cortona and the Prado Museum in Madrid.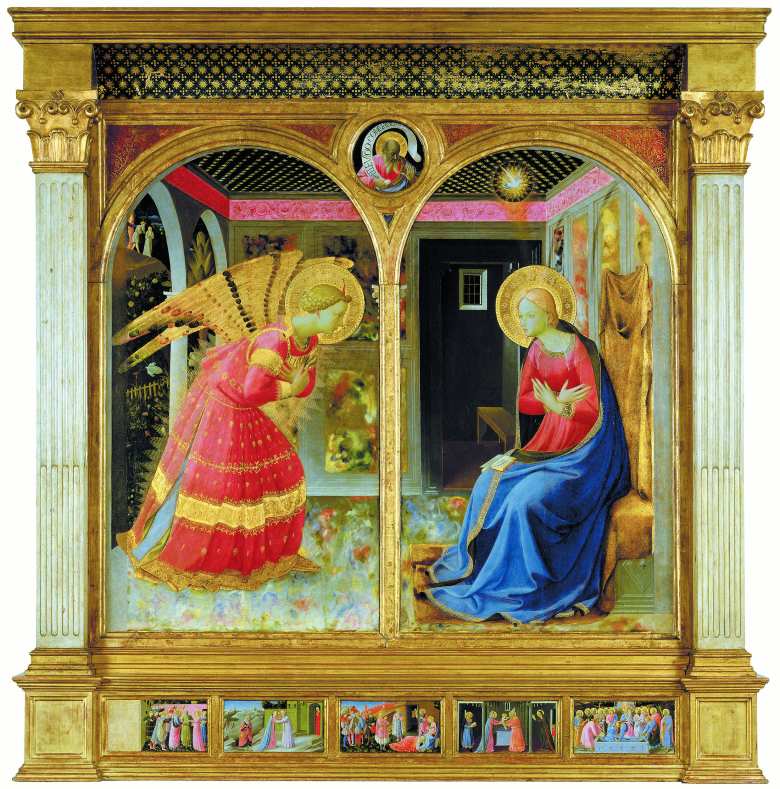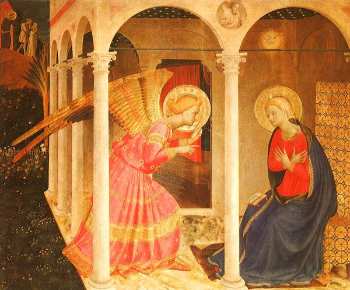 The San Giovanni Valdarno Annunciation takes place in an ornate Renaissance-style loggia. Beato Angelico's representation of the event differs from other paintings of the time; here, the Virgin Mary is shown as completely unafraid, open and welcoming, unlike usual depictions of the scene. The painting mixes both warm and cooler colors, not to mention the gold elements that truly bring the scene to life. You'll notice a garden behind the arches on the left hand side, a symbol of Mary's purity. The distant hilltop also features the expulsion of Adam and Eve from the Garden of Eden. Besides these biblical moments, the painting represents five key scenes from the life of Mary (see lower panels).

In the main hall of the Diocesan Museum in Cortona, once the baptistery of the former church, you'll find two panel paintings by Beato Angelico: the Annunciation and Madonna and Child with Four Saints, both painted for the Church of San Domenico. These two paintings, including a fresco on the lunette over the church's main entrance, date to 1434-38 (a few years after the San Giovanni painting) during the artist's stay in the Dominican convent of Cortona (Angelico lived there until 1438). While in the earlier Annunciation the artist appears more closely linked to Masolino's style, the Cortona Annunciation is more closely related to the principles of Masaccio's work.
You might also be interested in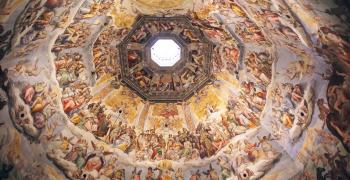 Learn more
Art and Culture
Tuscany is the cradle of the Renaissance and known all over the world for its immense artistic and cultural heritage.
continue...