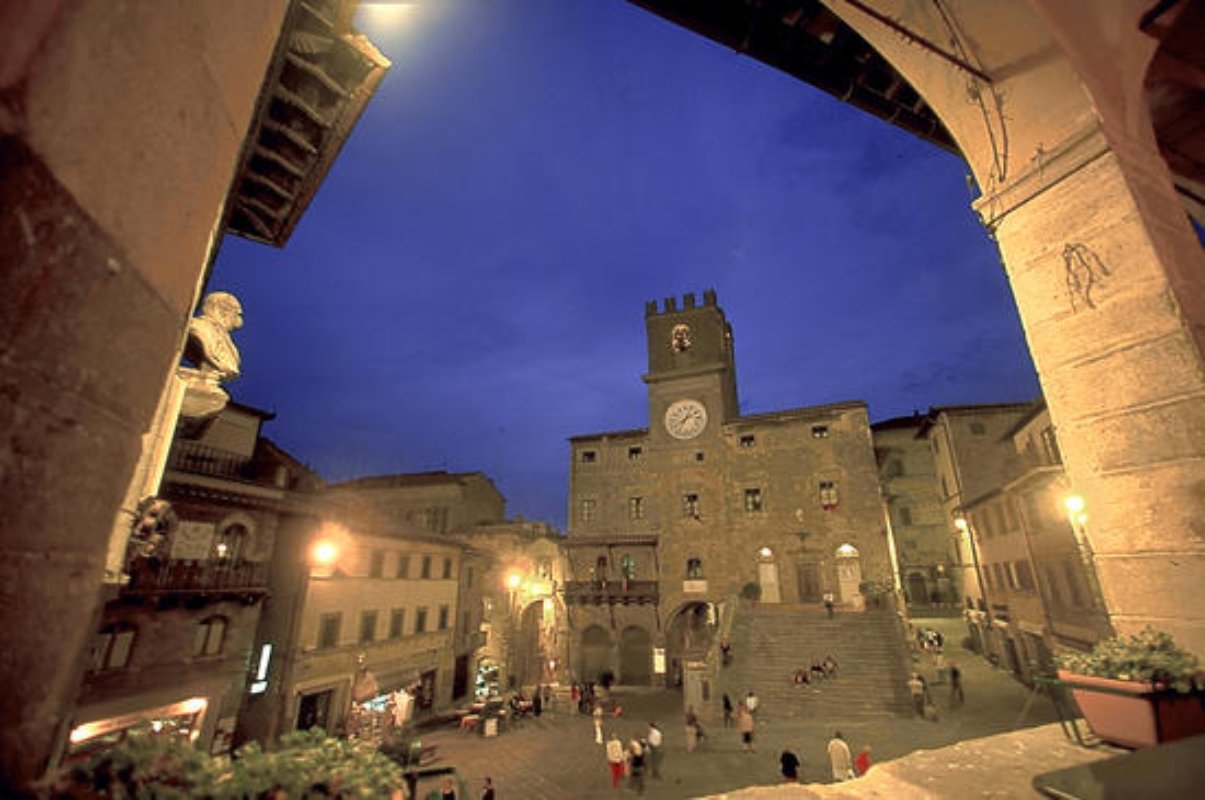 In the footsteps of Beato Angelico
Between San Giovanni Valdarno and Cortona
San Giovanni Valdarno and Cortona have both been immortalized by the artistic activity of a great Florentine Renaissance painter: "Beato Angelico". In the museum of Santa Maria delle Grazie in San Giovanni Valdarno you can still marvel at a painting of the Annunciation, one of the artist's most delicate works. Made between 1430 and 1432, the painting comes from the Francescan monastery of Montecarlo, a few kilometres from the town.

Cortona - This ancient city has preserved impressive stretches of its walls from the Etruscan period, datable around the fifth century BCE. From the Medieval period we can visit the churches of San Francesco and San Domenico and the Palazzo Comunale and Palazzo Casali. In this town the presence of the Florentine artist can be found in the Museo Diocesano.

Displayed in the main hall, originally the baptistery of the former church of Gesù, are two panel paintings by Beato Angelico: an Annunciation and a Madonna and Child with Four Saints, both painted for the church of San Domenico. These two paintings, as well as a fresco which the artist painted for the lunette of the entrance door of the church, were executed between 1434-38, a few years later than the San Giovanni painting, during the artist's sojourn in the Dominican convent of Cortona (Beato Angelico lived here until 1438). While in the earlier Annunciation the artist appears more closely linked to Masolino, the Cortona Annunciation reveals the teaching of Masaccio.
You might also be interested in