What to see in Roccastrada
A trip through this charming village in the Maremma
Throughout its history, Roccastrada has always played an important role as it was chosen to be the residence of the Santa Fiora Aldobrandeschi family. The fortress was also significant thanks to its strategic position which allowed it to dominate the main road linking Siena and the Maremma coast. The only gate that has survived in its original medieval form, despite heavy renovations, is called the 'Porta del Madonnino'. It is situated on the south-eastern side of the hamlet, between vicolo Basso and a small square called Piazzetta dell'Incrociata. This tall entrance is crowned by a slightly lowered, rounded arch while the walls to either side of the gate are hidden by buildings constructed against them.
Coming through gate in Piazzetta dell'Incrociata, you'll find a building located on the right side of the square that's characterized by two large, modern doors. On the edge of the building, along the road that leads to the Church of San Niccolò, you'll find the remains of a medieval wall hidden behind partially crumbling plaster. This wall has been heavily impacted by centuries of renovations.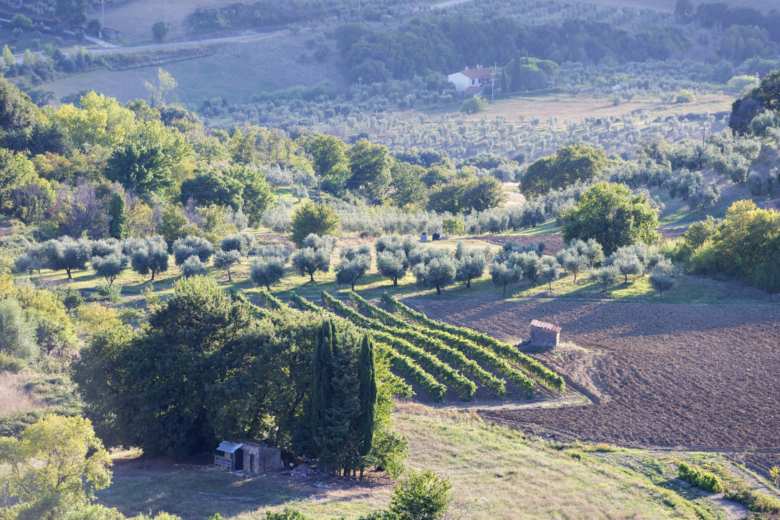 A significant portion of the medieval wall—designed to protect the hamlet's eastern side—is currently visible out the back of several buildings located along the Via Nazionale.
On the corner of Via IV Novembre and Vicolo della Salita, due to the building of a new external staircase, two elements were added to the wall. They have irregular brickwork composed of stone and brick and are made in light brown trachyte stone built around quartz inserts that have been sculpted to represent geometric motifs.
The technical characteristics of this trachyte call to mind the productive cycle of stone and the treatment of stone surfaces that was typical in the XII century. This is very clearly testified to throughout Roccastrada.
You might also be interested in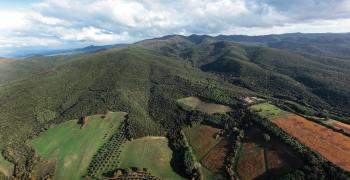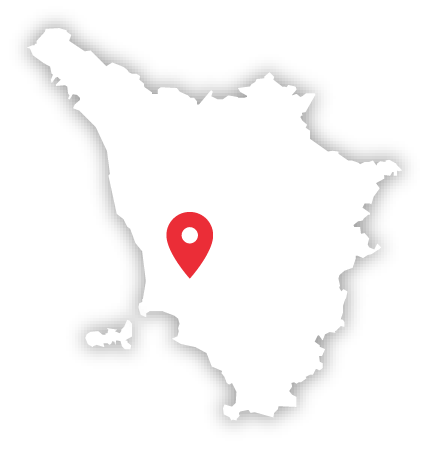 Learn more
Northern Maremma
Northern Maremma is filled with evocative landscapes, each different from the rest: from the oak forests in the inland to the typical Mediterranean
continue...