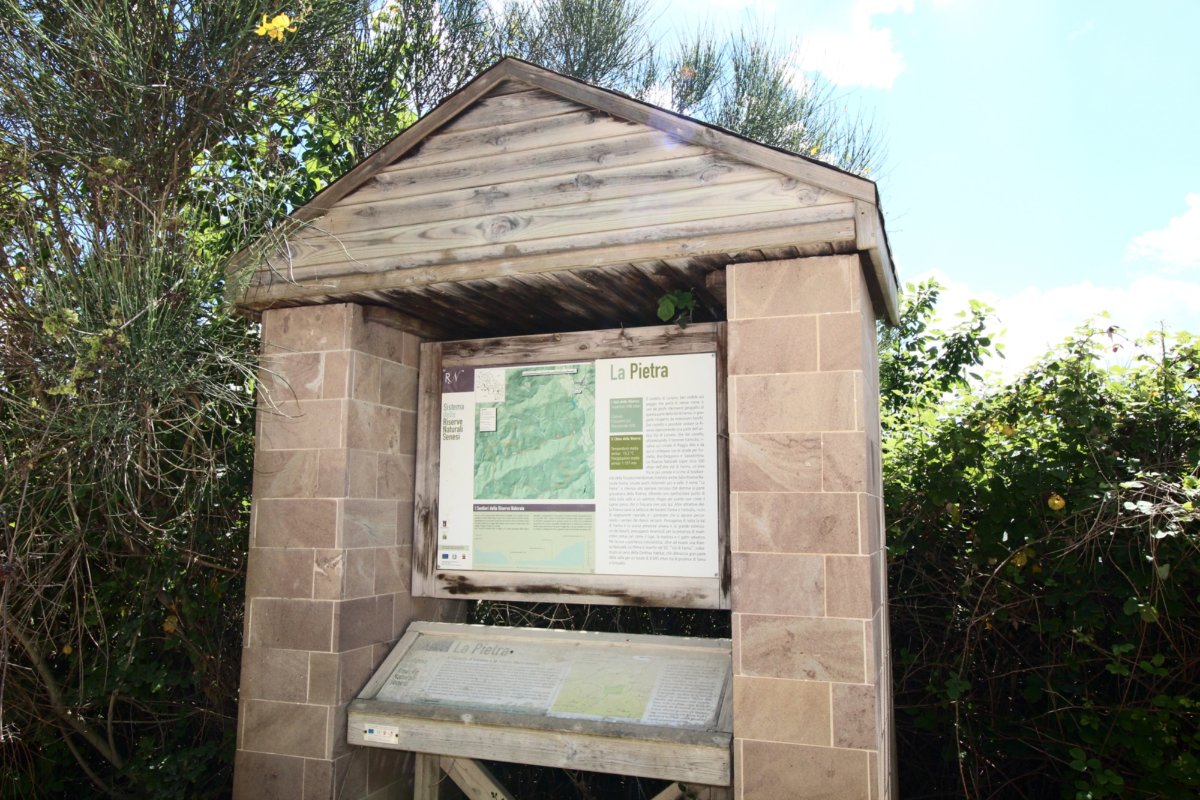 natureNaturalistic attractions
The Nature Reserve of Roccastrada
A natural environment where one can find a large number of animal and plant species
The Farma and Farmulla rivers mark the limits of an extremely ecologically important nature reserve, called 'La Pietra' after the eponymous rocky spur that extends 440 metres above sea level. Founded in 1996, the reserve is typified by wide areas of well-conserved woodland, which has some tree species rare to the region. On the map we can see its length, stretching west with a central ridge and sloping sides, Farmulla to the north and Farma to the south. The highest points are found on Poggio Ricavolo (533 metres) and Poggio Alto (512 metres).
The park's vegetation is made up mostly of deciduous and riparian species. One finds mesophilic turkey-oak woods interspersed with European hornbeam, holm oak, field maple, manna ash, hazelnut, Cornelian cherry, elm and beech; thermoacidophilic ones with turkey-oak, durmast oak, Erica scoparia and viburnum; and hornbeam woods with downy oak, field maple, Montpellier maple, manna ash and holm oak. The unique conditions have nurtured species whose optimum habitat is usually more than a thousand metres above sea level, like Winged Broom. The fauna, meanwhile, does not differ greatly from that in the nearby Farma reserve. Here visitors can see more species in spring and summer, such as the European honey buzzard and the short-toed snake eagle, which nest in the area.
Roccastrada
Medieval villages in Grosseto plain
The picturesque Roccastrada was founded atop a unique mass of trachyte, offering a wide view of the Grosseto plain. A former fief under the Aldobrandeschi family until the early 1300s, the village passed into the hands of the Sienese and later the Medici. The territory around the town – partly covered by forests of oak and chestnut trees – is primarily home to vineyards and olive groves. ...
Morekeyboard_backspace
You might also be interested in