The old palazzo in which they make wine even today, following a tradition born of necessity: protecting the precious liquid from raiders
Not in a winery but a palazzo: how Montepulciano wine was originally made
In the house of the Contucci family, the harvest is a ritual that has taken place every year for centuries, and it winds up in an exceptional location: a palazzo designed by Sangallo more than 500 years ago. They still make wine here, opposite Montepulciano's main square, within the city walls, for the centuries-old need for security has become a habit. We'll say it again: the tradition goes back a long way. Just think, the cellars were here before the palazzo was built on top; they rested against the town walls, and probably date back to the twelfth century. Such an expensive tradition must have had good reasons behind it, and those reasons were the frequent raids and sackings visited upon the area, which forced the people of Montepulciano to keep their wine within the gates.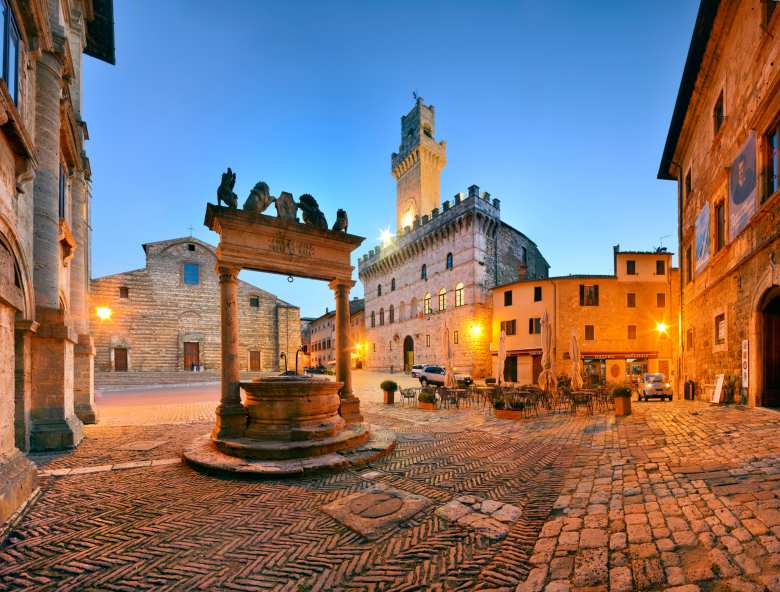 With the help of his children, Alamanno Contucci continues the tradition, which spans at least 43 generations. The documentation found up until now shows that this aristocratic family has been in the area since the year 1000. Certainly the Contucci have tended vines at least since the Renaissance (and most probably before then), an activity for which appreciation was later shown by the addition of the word "Nobile" to the wine. A document from 1773 attests to the production of "a wine obtained from noble grapes and destined for the noble tables."
Even today, Alamanno is the first into the office in the morning and the last to leave in the evening. As a youngster he wanted to be an ambassador, but the family ties proved too strong. His management is hallmarked by simplicity, by the belief that good wine comes first and foremost from the vineyard, not the cellar. The bunches of grapes are carried like holy relics in little boxes, are taken into the bowels of the palazzo, much to the interest of passers-by. The grape presses and the steel vats play their roles, such as fermentation, naturally. The wines age in traditional barrels - barriques are consciously ignored - while mechanical instruments are used only where strictly necessary.
Once the bottles are filled, they are stacked one on top of another to rest. Perhaps the level of care for the product, the attention to detail, is the true legacy of the family that continues to occupy itself, full time, with agriculture and various productions even apart from wine. Their winery is only one of many around Montepulciano, and all are worth a visit for their atmosphere and ambience, which goes beyond mere functionality.
This tradition is one of Montepulciano's peculiarities. If you want to learn more, you can book guided tours and tastings at www.valdichianaliving.it
You might also be interested in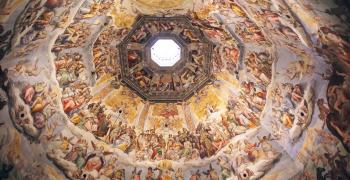 Learn more
Art and Culture
Tuscany is the cradle of the Renaissance and known all over the world for its immense artistic and cultural heritage.
continue...