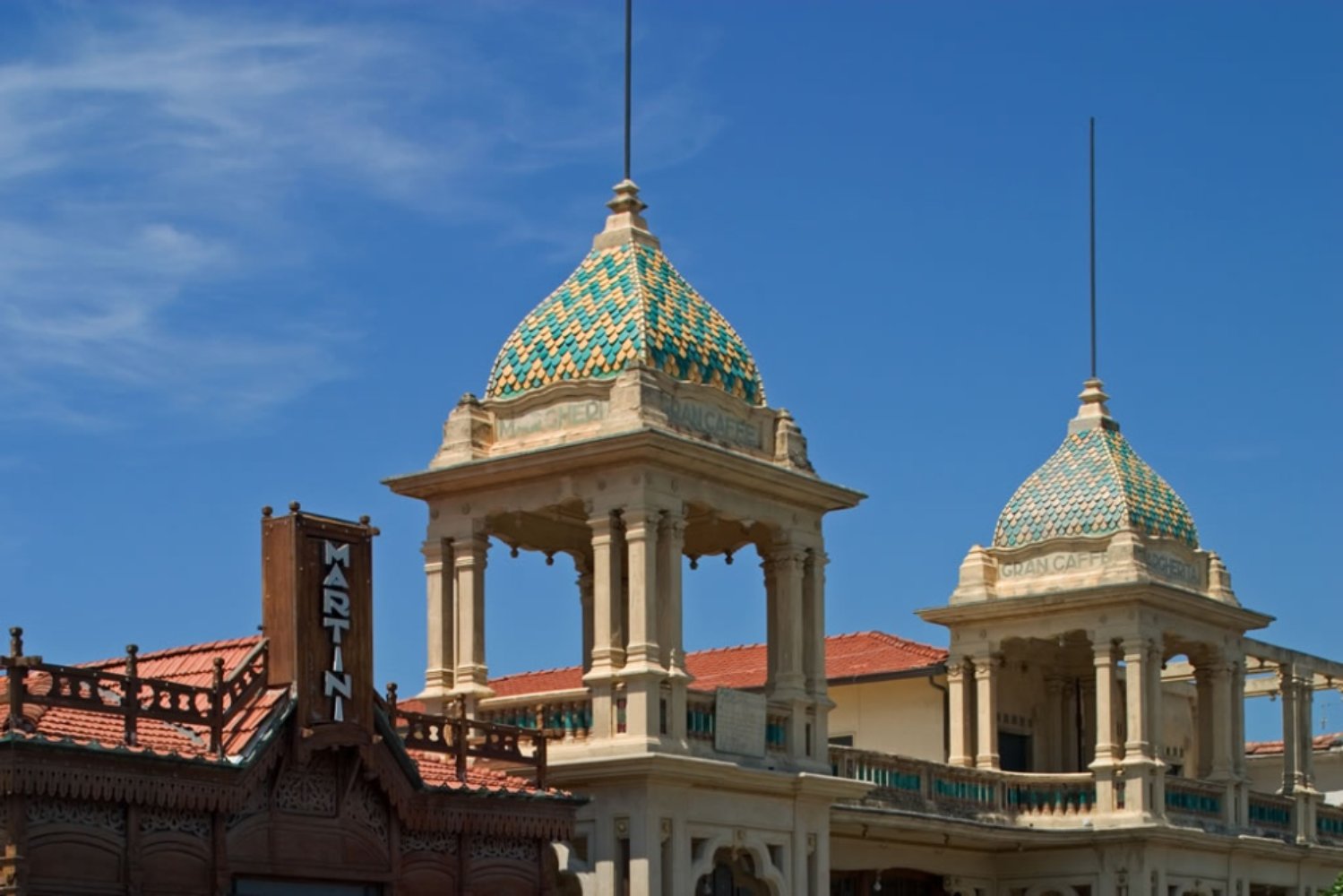 Viareggio: beaches and nightlife
A walk through the capital of Versilia
Walk around
Viareggio
and enjoy this
seaside city
this summer, so famous that it earned the title
"Capital of Versilia"
and gave birth to many famous Italians. The walk along the Viareggio seafront gives visitors the opportunity to enjoy the city's Art Deco architecture of the most monumental buildings in
Viareggio
. The
Caffè Margherita
is one of the landmarks that showcases this type of architecture.
But a trip to Viareggio is not just about the beautiful coastline or the
famous carnival
, which is a major celebration in the region. During the carnival, parades and costumes turn Viareggio into a vibrant city. When carnival is over, there remains a
booming nightlife
in the city the whole year through.
Give your
taste buds
a treat and enjoy one of the many seafood restaurants in Viareggio. If you prefer, you can dine at one of the seaside resorts along boardwalk. One of the most famous is the
Bagno Balena
. A young city, there is no shortage of places to eat all types of food, ranging from sushi to take away.
Near the dock is a popular fast food restaurant called
La Lucciola
. For a more chic environment, book a table at the
Osteria Vecchio Casale ai Pioppi
. In addition to their specialties, baked cod and the fish soup, you can always find the famed
white truffle.
You might also be interested in