Tuscany, land of spas and healing waters
Year-round relaxation and wellness.
Tuscany, known for its art and culture, is host to a myriad of other attractions. Among the many treasures of the region, you'll also find natural spas; waters which regenerate the body and soul, a place to relax and be surrounded by nature. From Lucchesia to the slopes of Crete Senesi, there are many spots that allow you to get away from the frenetic pace of everyday life with health, beauty and holistic treatments in dreamlike settings and timeless towns.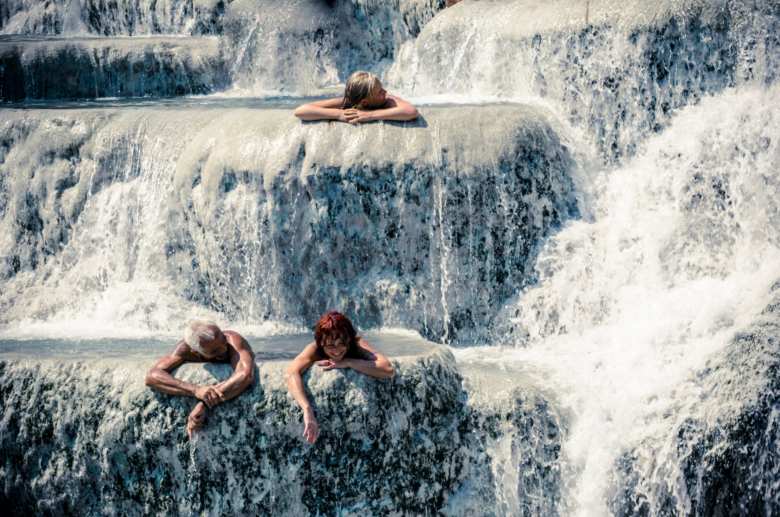 Tuscany's spa traditions started a long, long time ago; the Etruscans were the first to appreciate the healing properties of the subterranean waters that flow in this land of age-old volcanoes, such as Monte Amiata. One of the oldest spa resorts lies at the very heart of the Maremma area: Saturnia. Referred to as Aurinia in Etruscan times, it was considered to be a sacred place and was renamed after god Saturn by the Romans. Legend has it that Saturn created the sulphurous waters by hurling a thunderbolt upon the Earth.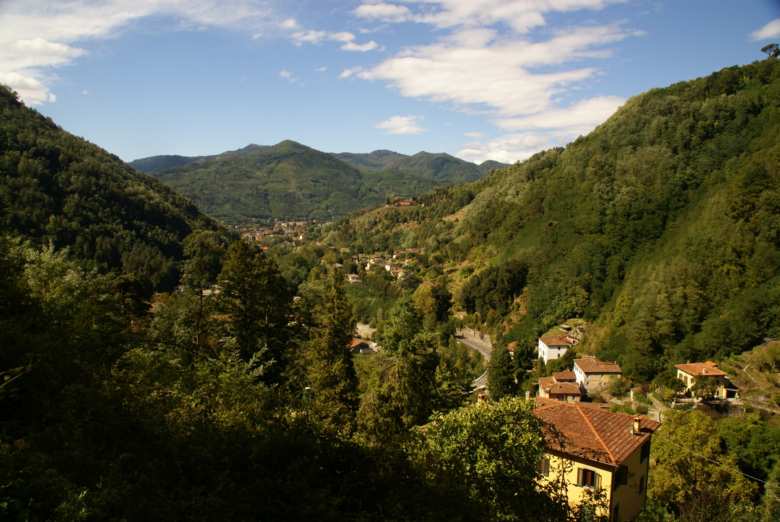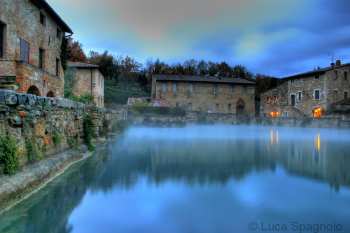 Etruscans and Romans also frequented Bagno Vignoni, the delightful village in Val d'Orcia, famous for its charming piazza delle sorgenti, a large thermal pool containing waters which flow from a depth of 1,000 metres at a temperature of 52 degrees. The pool is located in the middle of the village and at night a veil of steam charmingly covers the whole of the old village. Back in the Middle Ages, Bagno Vignoni was famous throughout Europe. The likes of Lorenzo de' Medici and Saint Catherine of Siena came here to avail themselves of the waters' healing properties.
Bagni di Lucca also welcomed illustrious figures: in 1100, the reputation of these spa waters was such that Matilda of Tuscany built a road to enable easier access including the famous Devil's Bridge. Over the centuries, poets like Byron and Shelley stopped here as well as musicians such as Paganini and Puccini, and even Napoleon and Queen Margherita of Savoy.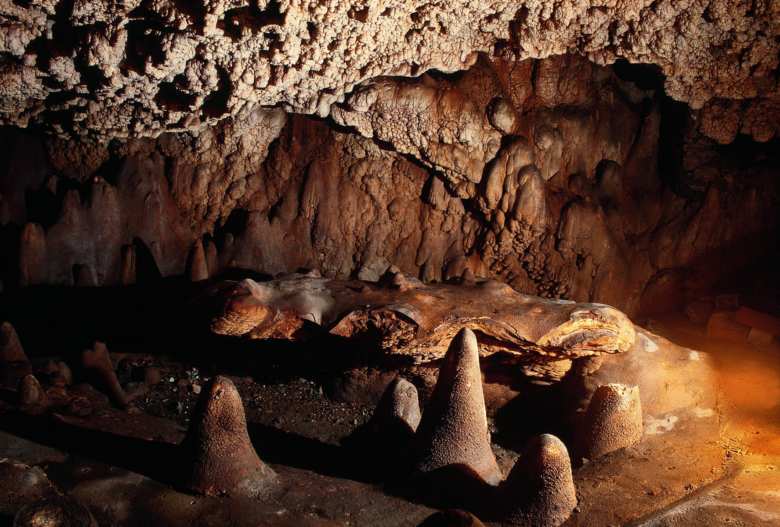 A more recent yet equally evocative addition to Tuscany's spa scene is Grotta Giusti in Monsummano Terme, a natural paradise which Giuseppe Verdi, a regular here, dubbed "the eighth wonder of the world". The grotto was discovered by chance in 1849 during works in a lime quarry; workers went down into a well and found themselves in fairytale surroundings with thousands of stalactites and stalagmites as well as a small, hot-water lake which made one of the workers who suffered from articular pain feel immediately better. These magical waters have not lost their therapeutic properties.
You might also be interested in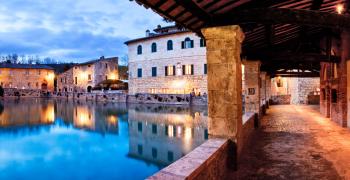 spa
Learn more
Spa and Wellness
If you could close your eyes and push away the overwork, the traffic, the pollution, the stress… it would be a desire for many, especially now that
continue...