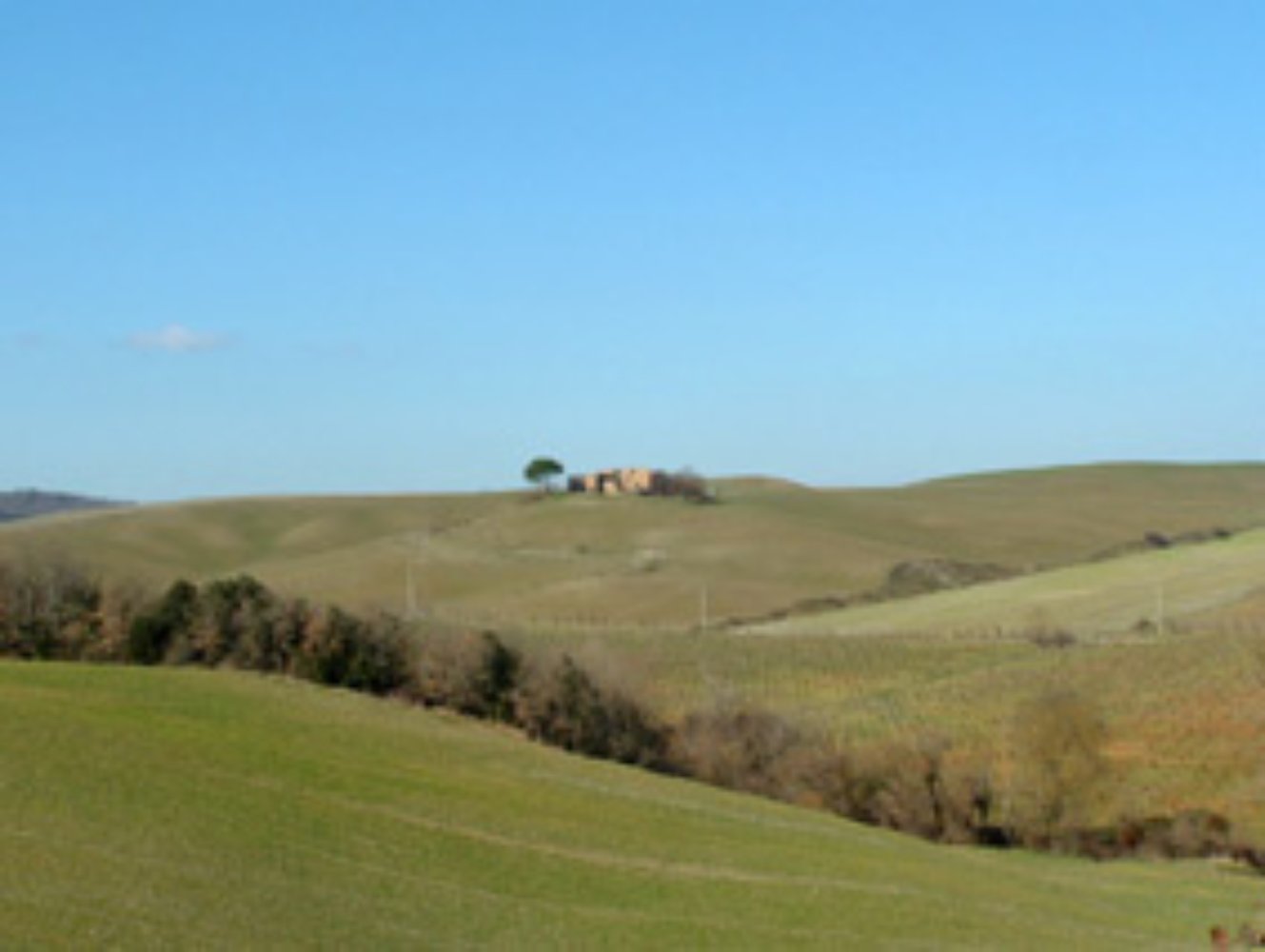 Toiano alle Brota. The "ghost" village
There are no shops, hotels or banks to welcome visitors to Toiano, only the town's ancient walls which loom over the breathtaking countryside
From "Slowtuscany": Stories about Tuscany by Damiano Andrei

Translation by: Andrea Brown, Giovanna Novelli, Munmun Gosh

Tuscany is world famous for its landscape of gently rolling hills, on top of which there is usually perched, eagle eyrie-like, a borgo or small medieval settlement, castle, monastery and sometimes even a city, such as Siena. Mostly they are well looked after, elegantly preserved in their original state, and welcoming. One of these, a true Cinderella of urban modernisation that has no trattoria's, hotels, shops, banks, offices, street lamps or running water - it does not have any residents - is Toiano alle Brota. Toiano is an ancient castle settlement in the centre of the Valdera region, reached from Palaia, in the province of Pisa, on a road that finishes with the village. Toiano has one street, aptly named Via del Castello- a mere 50 metres long and with just two rows of houses on each side, a deconsecrated church (though the acoustics are still top quality) and a tiny cemetery, which is looked after by the relatives of Toiano's ex-residents, who don't want to lose touch of their past.

Toiano is probably the only borgo in Tuscany to not have made any attempt to attract tourists. To tell the truth it has nothing to offer apart from its old city walls, its houses and the beautiful view from the south-facing terrace towards Volterra. Even if this is all it has, it is still worth a visit, and its best to come at sunset. For five kilometres before the village the road to Toiano is not wider than 3 metres. Though it is rare that two cars meet, if they do, its not uncommon that one car reverses to where the road widens, to allow the to other car to pass. To the left and right of the road, spurs of sandstone, called Calanchi, rise like spires of a cathedral sometimes up to 50 metres high. The calanchi are grey-ochre earth, bare and dry, eroded by centuries of wind and rain, impossible to cultivate and so are left there, creating, especially during the winter, a landscape that looks like a corner of Dante's Purgatory.

Once you have parked your car, you'll find yourself in a small paradise - silent, serene, with flourishing vegetation and dotted with ancient fruit trees, planted by who knows who and when! But mostly it is the view that is enchanting - perched on top of a tall and narrow hill, overlooking a landscape of vineyards, farmhouses, and olive groves. Further south the ancient walls and towers of Volterra float on the sea of low rolling hills. The high point of Toiano's history was during the 1800s when there were more than 500 residents. After a slow decline, there was an economic boom in the 1960s and the few remaining farming families decided to leave in search of work in the thriving industries in the Valdera. Amongst the main industries was Piaggio - Vespa, the icon of the Dolce Vita - that continues producing millions of models that have been built for decades by the (ex) inhabitants of Toiano. If you decide to go to Toiano delle Brota, I'm sure that it will remain in your hearts as a place from another time, isolated from the rest of the world, with its houses in various states of repair, walls papered with calenders from the 1950s, that recall the strong, proud, countryside atmosphere.
damiano.andreini@libero.it - www.intermezzieditore.it/slowtuscany
You might also be interested in
Valdarno Inferiore
The territory surrounding the Leaning Tower is vast and varied, but they're known by everyone thanks to a deeply-felt belonging to this centuries-old province, which is certainly much more than just its capital, Pisa. ...
Scopri Valdarno Inferiorekeyboard_backspace