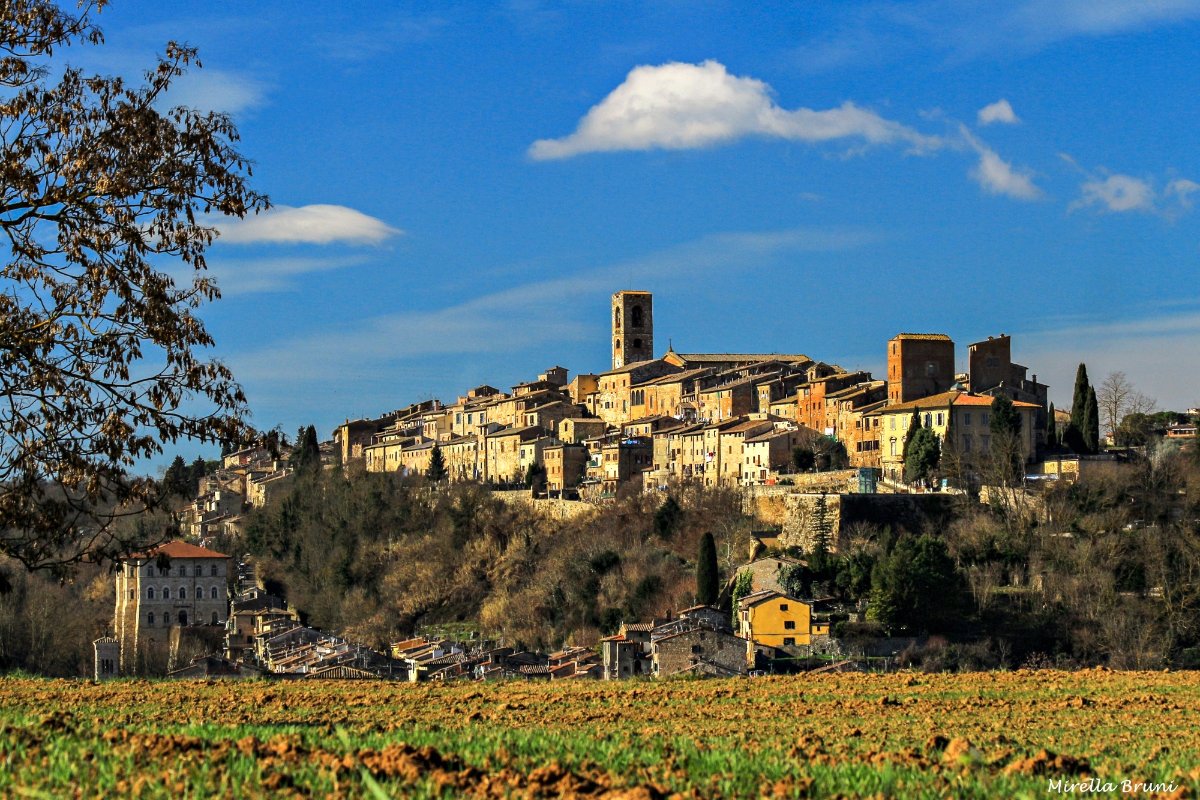 Colle di Val d'Elsa
Ancient village, home to a famous Archaeological Museum and the Art Museum "Complesso di San Pietro"
Colle Val d'Elsa is a centre for art and culture near Siena with a population of over twenty thousand inhabitants. It sits between the hills and the river Elsa. Colle di Val d'Elsa is home to the 'Bianchi Bandin' Archaeological Museum, the Civic Museum of Sacred Art, Palazzo Campana and Palazzo Pretorio.
The town's history goes back to the Medieval era, although there is evidence of human settlements here as far back as the Neolithic Age. The first documented evidence of the town comes from the tenth century. At that time, the villages of Santa Caterina, Castello di Piticciano and Piano were growing thanks to the nearby pilgrims' route, the Via Francigena.

This pilgrims' route connects far flung corners of northern Europe to Rome and provided much trade to local towns and villages. The first two of these villages were situated on hill tops whereas the third and more distant village concentrated more on agriculture. Towards the end of the twelfth century the area began to consider itself politically independent. The first official municipalities were set up in 1307. 'Gore', or irrigation channels from the river Elsa were dug in the thirteenth century and the first mills (the precursors to the area's industrial plants today) began to spring up along their banks.

Colle Val d'Elsa is known for the famous battle that took place there in 1269. During the battle between the Guelphs and the Ghibellines (who lost) the Florentines managed to cancel out the shame of their defeat at the battle of Montaperti in 1260. In that previous battle, the Sienese and the Ghibellines had been victorious. The battle at Colle Val d'Elsa helped set the Tuscan political scene once and for all by consolidating Florentine and specifically Guelph power. Over the years that followed, Colle Val d'Elsa benefited from the ruling Medici family as the town was re-fortified.

At the end of the sixteenth and start of the seventeenth centuries the town went through a period of intense change. Many of the town's citizens made names for themselves in the art world, became important literary or juridical figures, or took on important roles in the Medici court. Over the following centuries many changes occurred in the area's industries. During the nineteenth century the town gained the nickname 'Città di Cristallo' or 'City of Crystal' for its glassworks.
&
TOP ATTRACTIONS IN Colle di Val d'Elsa
people
What's the buzz about?