The Medici Villas of the Mugello
From the Villa of Cafaggioli to the Il Trebbio Castle, both UNESCO World Heritage Sites
The hilly slopes of Mugello are scattered with villas, and the landscapes that we see there today were sculpted by the lords, old and new, medieval and recent, who have lived in them. Even the narrowest, most redundant road is somehow ennobled by its surroundings; no path fails to surprise us, maybe with a gate or a glimpse of a driveway. From every vantage point, there is evidence of numerous villas, either through an avenue of cypress trees, which usually line a carriageway up to the entrance, or through the thicker, darker, taller trees that populate the centuries-old parks. The Mugello can boast two of the most famous Medici villas, both of which were recently declared UNESCO World Heritage Sites.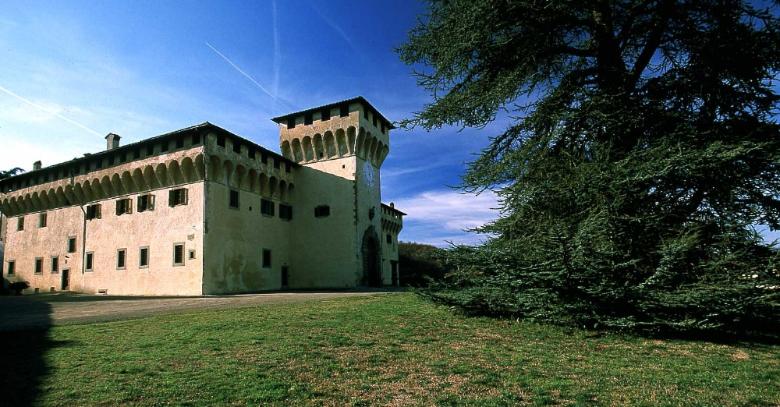 In Barberino di Mugello we find one of these Medici villas, that of Cafaggiolo (1454), a place much beloved of Lorenzo the Magnificent, who came here to hunt and compose his poem "Nencia da Barberino", which concerns a local peasant girl. Its broad frontage, crowned with merlons and brackets, contrasts with its great tower, which is also merloned, but which opens up via a massive door set in bumpy, rough ashlar. The inside, which was largely remodelled during the nineteenth and early twentieth centuries, contains some attractive stone fireplaces, maybe from the 1500s, in the rooms on the ground floor. To the left of the villa we find the extensive stables (from the sixteenth or seventeenth century) and behind it a park, rich in ancient trees, including a sequoia brought here by Giovanni da Verrazzano.
In its prime, between the end of the fifteenth and the beginning of the sixteenth centuries, Cafaggiolo was also home to a factory of famous maiolica, where master potters worked under Medici protection and patronage.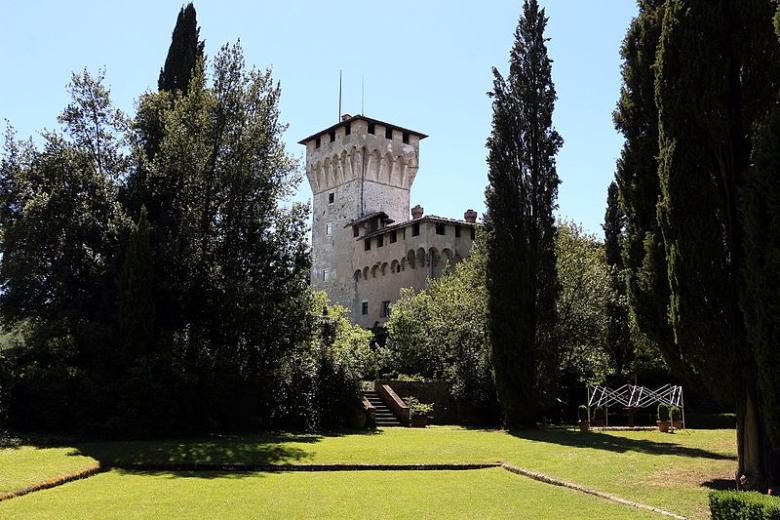 At Scarperia and San Piero we find the Medici Villa (or Castle) of Il Trebbio, shrouded by cypresses on top of a thickly-vegetated hill. It was built for Cosimo the Elder by his preferred architect, Michelozzo, and probably on the remnants of a medieval stronghold.
The villa takes a hefty, quadrangular form, stippled with brackets. It has a well in its central, rectangular courtyard, and a merloned tower adjoining it, the top of which offers a wide view over the Mugello. An enchanting Italian-style garden extends off to the west.
You might also be interested in