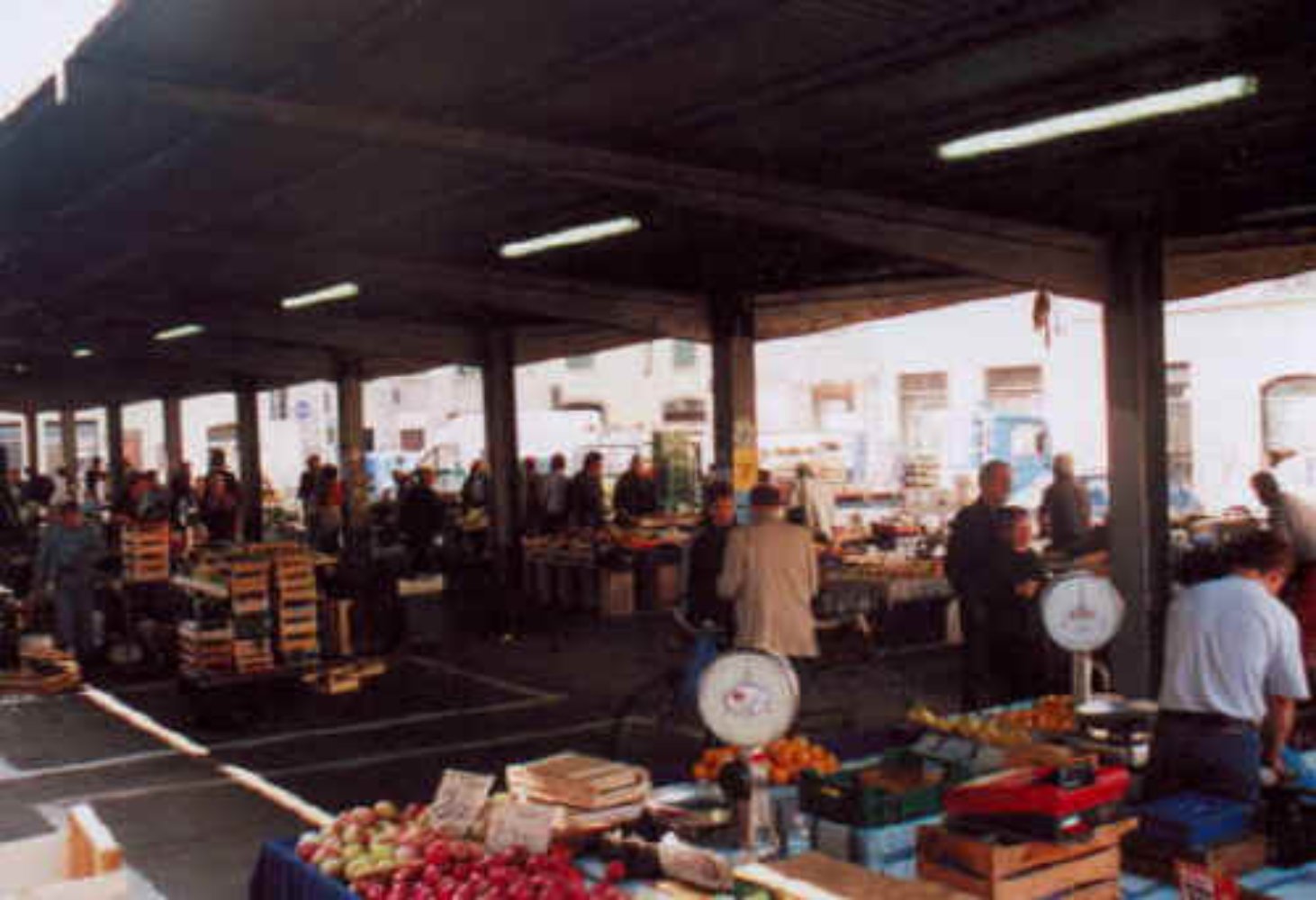 Sant'Amborgio: A Florentine market
Tourism and shopping in the city
The best market to visit in Florence is the Market of Sant'Ambrogio and the best time is in the morning when the market is in full swing. In any case, like most markets, it's not open in the afternoon. If you're coming by car then come off the Viali (the main avenues which form a ring road around the city centre) after Piazza Beccaria. Turn right at the traffic light into Via dell'Agnolo and then take the first right. The square opens up in front of you and despite the number of people, you should nonetheless find parking in the area.

Once you've parked your car you can dive head first into the colourful chaos of the market. This is a real market, a market for housewives who fill up their bags with artichokes and cabbage, not a market selling tourist souvenirs and nick nacks.The market is divided into several parts. The central building sells meat, fish, cheese and hams from fixed market stalls which are there every day. There are also a couple of Kosher butchers there. In this building there's a wonderful cacophony of smells and odours, whereas outside it's colours which dominate.

Immediately outside the main building are the 'barrocci', the yelling fruit and vegetable sellers. Many of them have been working on the same pitch for years and their cries to the smiling housewives that pass are well practiced. The colours and smells vary according to the season, from ripe red tomatoes in summer to brown earthy mushrooms in autumn.To the side of the main building are the colours of market stalls selling clothes, shoes, toys and things for the house. Each market seller also works from Florence's other markets and so usually has his pitch for one day a week only. Therefore, if you should buy a jacket and discover it's too big then come back after seven days and don't forget the receipt!
You might also be interested in
The power of art and the vitality of culture in Florence, stretching back to Antiquity, have an energy that expands all throughout Tuscany. ...
Scopri keyboard_backspace