3 things to see in San Gimignano
Monuments that tell their own stories
This pearl in the Val d'Elsa is unmistakable from afar: the medieval tower-houses that characterize its skyline have made San Gimignano unique and famous all over the world. Visitors will step back in time as they explore this city so reminiscent of 13th-and 14th-century Tuscany, where you can relive the atmosphere of the Middle Ages.
Nestled atop a hill, the city boasts 13 original towers (there were once as many as 72 at the height of San Gimignano's prosperity), each a symbol of the power of the city's leading families. Thanks to these towers and its other historical features, San Gimignano was declared a UNESCO World Heritage Site in 1990, and is often filled with tourists who come from every corner of the world to explore this medieval gem. Here are a few things that every visitor should see during their visit.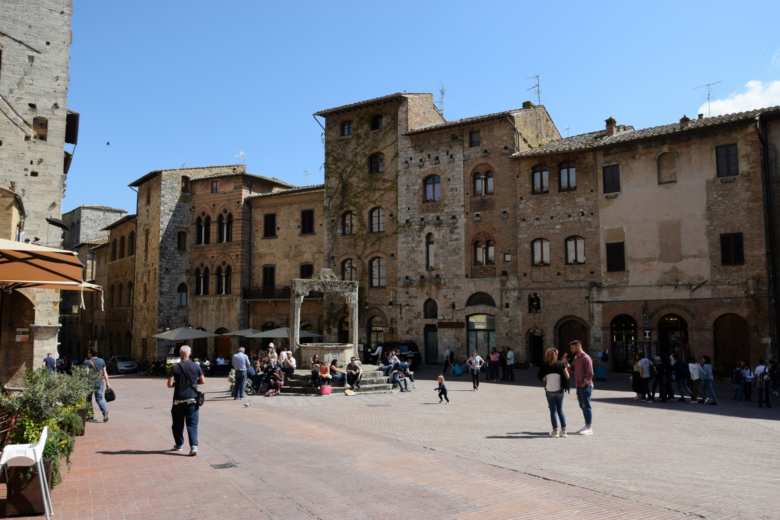 Palazzo del Popolo is one of the most important monuments in San Gimignano; it houses the Civic Museum, whose collection boasts paintings from the Florentine and Sienese schools from the 14th century. Paintings include a triptych by Niccolò Tegliacci and Taddeo di Bartolo and important works by Domenico Michelino, Pinturicchio and Filippino Lippi. The palace's walls are adorned with frescoes depicting various subjects, like scenes from private life by Memmo di Filippuccio and a Maestàby Lippo Memmi.
To the left of the building, there's a tall and imposing tower that dates to the 1300s.
Cathedral of San Gimignano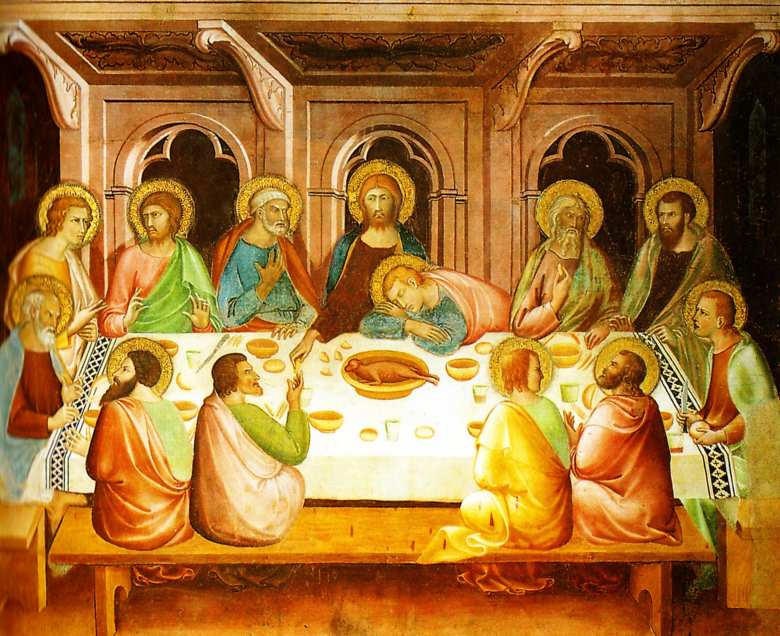 San Gimignano's cathedral boasts a typical Tuscan Romanesque style. Originally a simple parish church, the building underwent a variety of renovations and enlargements before until it was transformed into the splendid church we can admire today.
The interior is decorated with beautiful frescoes: along the left wall, we find the Stories of the Old Testament by Bartolo di Fredi, while the right wall depicts the Stories of the New Testament attributed to Barnaba da Siena. At the entrance to the central nave, there are two famous wooden statues by Jacopo della Quercia on each side of Benozzo Gozzoli's fresco depicting the Martyrdom of Saint Sebastian. Taddeo di Bartolo is also attributed with frescoes inside the cathedral, including the Last Judgement in the right and left arcades in the upper part of the central nave. The Chapel of Santa Fina is located in the right transept, completed in 1468 and one of the cathedral's most precious treasures thanks to Domenico Ghirlandaio's frescoes depicting Saint Gregory Announcing Saint Fina's Impending Death. The chapel also houses the saint's bones and an elegant altar.
You might also be interested in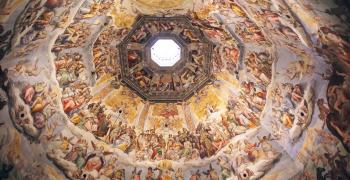 Learn more
Art and Culture
Tuscany is the cradle of the Renaissance and known all over the world for its immense artistic and cultural heritage.
continue...