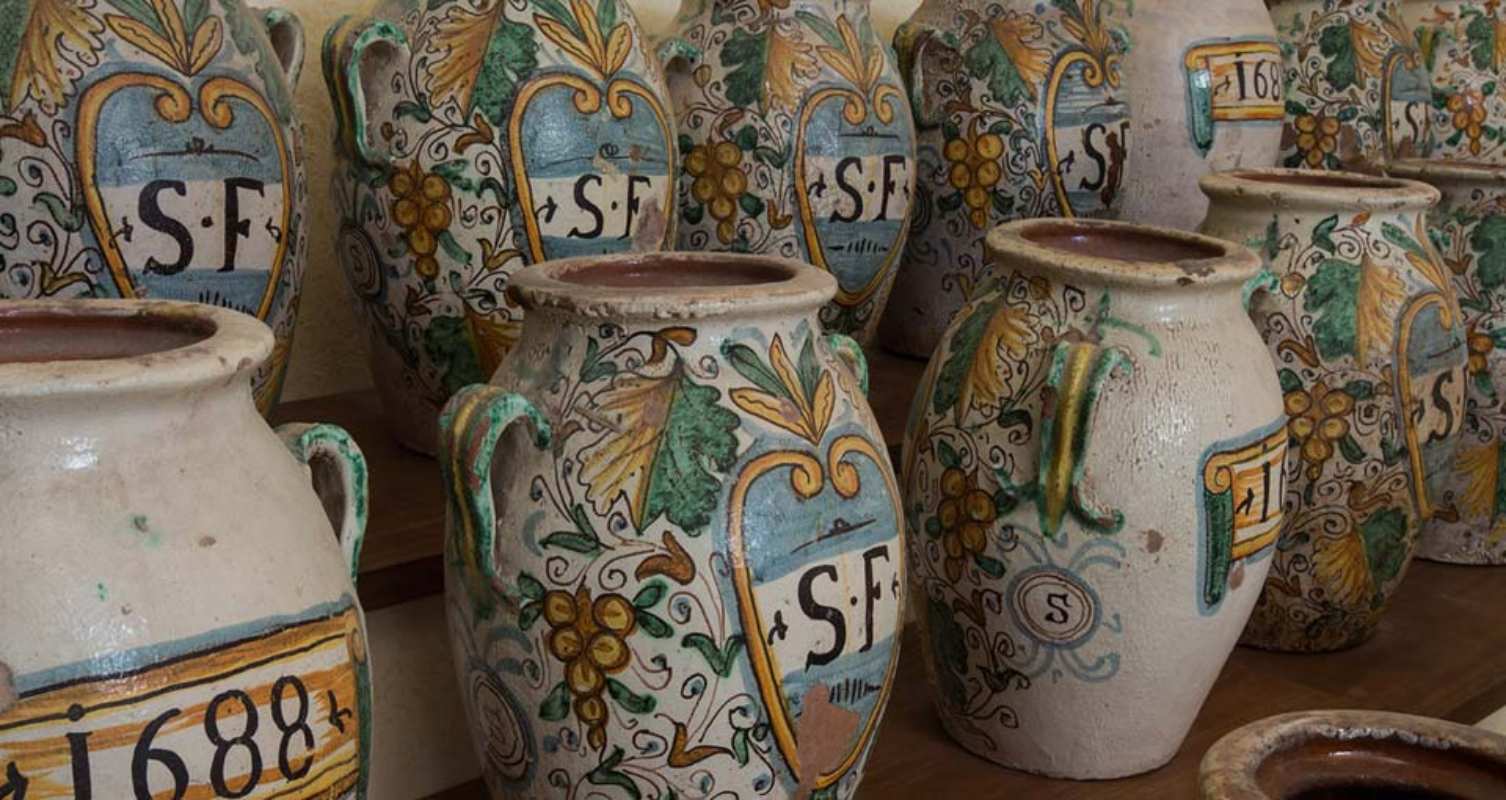 account_balanceMuseums
Spezieria of Santa Fina in San Gimignano
The ancient laboratory for producing medicine makes up part of the museum centre of the former Santa Chiara Conservatory
The Spezieria of Santa Fina in San Gimignano is part of a large exhibition centre found inside the former Santa Chiara Conservatory which also includes the Archaeological Museum and the "Raffaele De Grada" Gallery of Modern and Contemporary Art.
Located on the first floor, the Spezieria of Santa Fina, annexed in 1253 to the hospital of the same name, was organised in two adjoined rooms including a "workshop" and a "laboratory" for producing medicine for the hospital.
The exhibition displays a careful recovery of furnishings and decor from the ancient health institutes in the city: different examples of locally-produced vitreous forms dating to between the end of the 1500s and the 1700s are on display, as well as valuable pharmaceutical vases from the 15th to 17th centuries, which have conserved the medical substances that were used for the preparation of drugs, which still affect visitors with their beneficial aromas.
Info: sangimignanomusei.it
San Gimignano
THE MANHATTAN OF THE MIDDLE AGES, FROM ART TO GOOD WINES
With its forest of towers spiking the horizon, San Gimignano is one of the most recognisable and iconic destinations in all of Tuscany. In every part of the world there is someone dreaming about this ancient hilltown in the Val d'Elsa, for to be there is to dive into an image of medieval times. ...
Morekeyboard_backspace