Natural parks in Val di Cornia
Beautiful nature trails through ancient oak trees and marshes
The Val di Cornia's fantastic and evocative nature parks inspired writer Cesare Pavese to describe the area as "when the sea disappears, unfurled, in the woods," in Donne Appassionate, a collection of his poetry. His words reference the kilometers of unspoiled coastline surrounding Piombino and San Vincenzo, an area where the sea caresses an untouched shore. The area boasts numerous footpaths where visitors can admire age-old oak trees and Mediterranean scrub, including Sterpaia Park and Punta Falcone Park near Piombino or Rimigliano Park near San Vincenzo. Further inland you'll find some of the area's most pristine natural gems, like Montioni Park in Suvereto and Poggio Neri Park in Sassetta.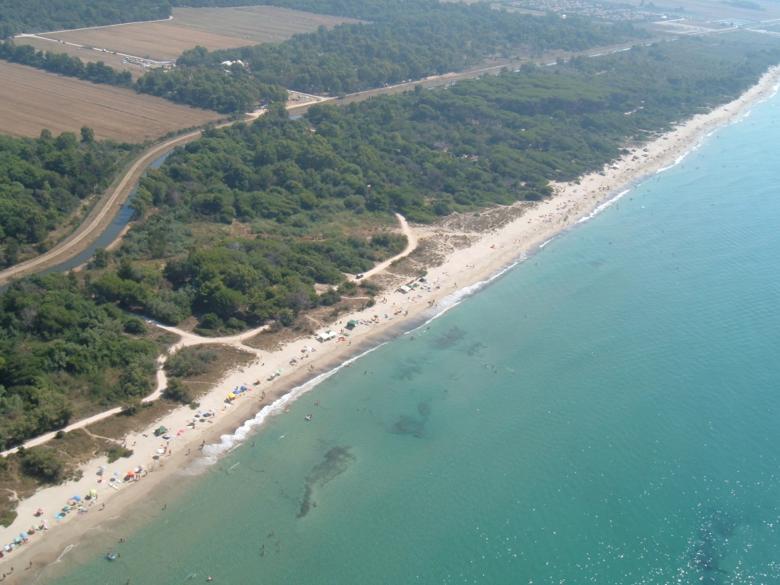 Pavese's famous description of this protected natural area couldn't be more fitting; indeed, his words were immortalized in bronze and placed in one of Sterpaia Park's 'book-trees,' beautiful artworks created thanks to architect Mariachiara Pozzana. Florentine artist Marcello Guasti engraved the words of numerous poets (including Ungaretti, Mario Luzi, Dino Campana and Eugenio Montale) onto the park's trees. This spacious park, which stretches from Piombino's coast to the Gulf of Follonica (located south of the Tuscan Archipelago), is home to numerous spectacular ancient oak trees. And as one of Italy's few marshy woodlands, this untouched coastal landscape of the Maremma region has hardly changed over time; visitors will find diverse species of plants living side by side, from juniper trees near the beach to pine trees behind the dunes.
Orti-Bottagone Natural Reserve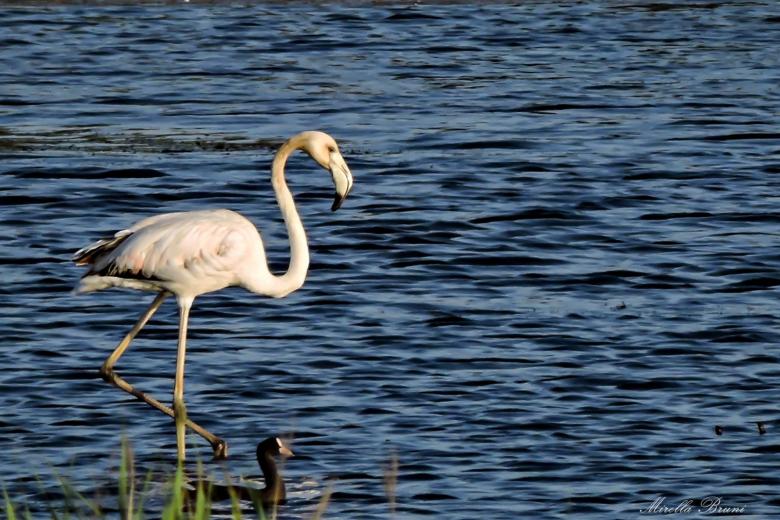 The Orti-Bottagone nature oasis isn't far from Sterpaia Park. This natural sanctuary for migratory birds is run by the WWF and houses egrets, sheldrakes, falcons and more. The park is situated on a promontory west of Piombino and is home to a range of typical Mediterranean plants and flowers. The park also houses seagulls and cormorants, birds that build their nests inside anti-aircraft dugouts from World War II.
The area also features beautiful footpaths, such as those leading from Punta Falcone Park towards Baratti. This path winds through beautiful seaside spots, including Spiaggia Lunga, Cala San Quirico, Buca delle Fate and the stunning Baratti Gulf. Baratti's beaches are just as famous as its archeological remains: the area is home to the only coastal Etruscan necropolis in all of Italy. Numerous ancient artifacts were discovered here, which can now be viewed in archaeological museums in Florence and Piombino.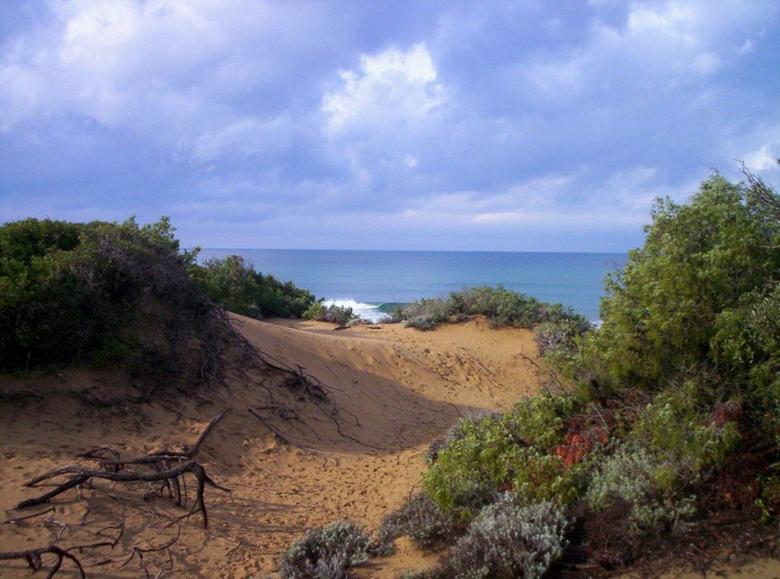 Rimigliano Park is found up the coast from Piombino in San Vincenzo. The park is dominated by kilometers of thick Mediterranean vegetation; here, the most common plant species are holm oak and fir trees marked by their typical umbrella-shaped fringes.
San Silvestro Archaeological and Mining Park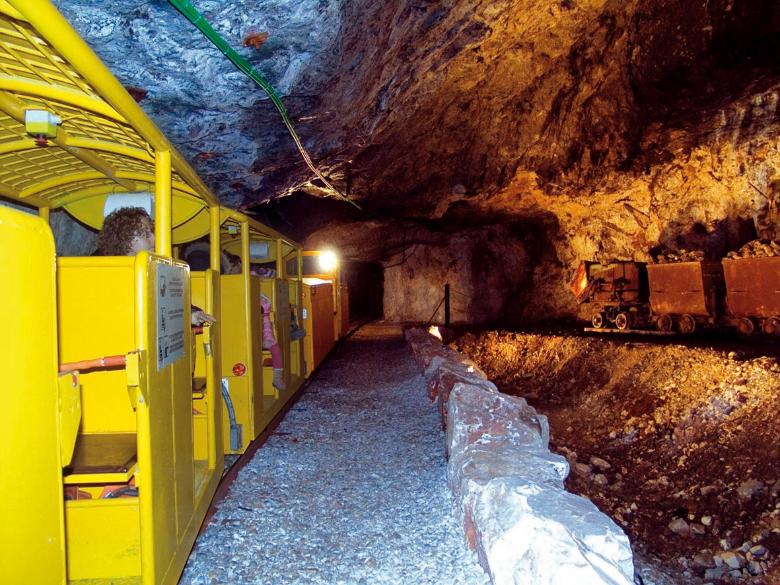 Further inland you'll find the San Silvestro Archaeological and Mining Park. Here, several old mining tunnels are open to the public via a series of organized tours; the activities are meant to give insight into the area's mining industry boom, as this industry led to the general development of the entire Val di Cornia area.
The Interprovincial Park of Montioni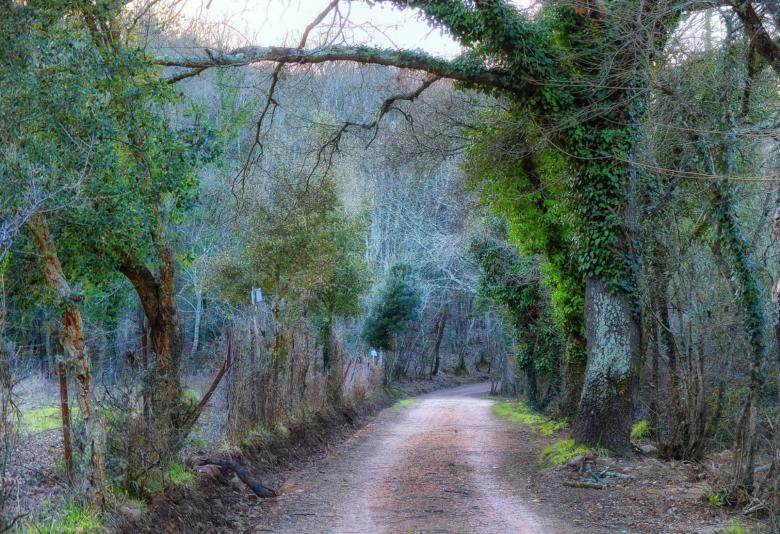 Visitors also shouldn't miss seeing the Interprovincial Park of Montioni. Spanning over 7,000 hectares, recent studies found a growing wolf population in the park (a surprise to many of the area's residents). The Interprovincial Park of Montioni is full of holm oak trees and caves, not to mention the deer, wild boar and other wild animal species that call this park home.
The town of Sassetta, just a bit further inland, is home to the famous via del carbone, meaning "coal route." This trail pays homage to the old coal workers that once depended on local forests to survive. Here, on May 1st, a town festival celebrates the coal workers and their former way of life. Visitors get a close look at the different phases of the coal-working process, from transporting wood with mules to the preparation of charcoal pits, the wood "baking" and the final product.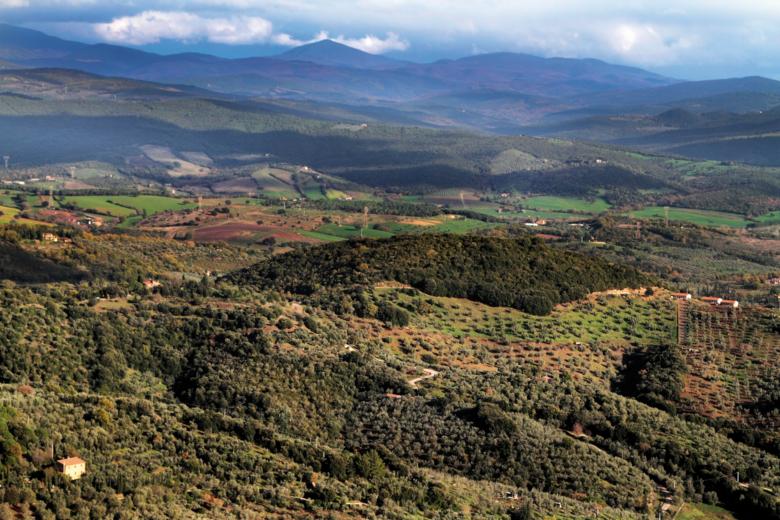 The Poggio Neri Forest Park is also close by. Here, the forest houses mostly holm oak and chestnut trees; this park is truly the perfect destination for lovers of nature and the outdoors. You'll find a series of trails to follow on foot, by mountain bike or on horseback. The route also boasts various places to stop for refreshments, not to mention the many fresh springs to quench your thirst and cool off. Walking these paths is also a means of pondering how difficult life was for local coal workers.
The towns of the Val di Cornia region work together to protect these areas of outstanding natural beauty, areas that serve as evidence of the region's incredible history dating to Etruscan times.
You might also be interested in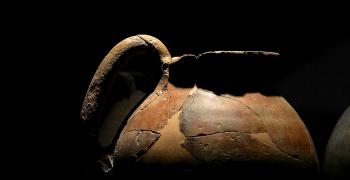 trip_origin
Learn more
Etruscans
Mistery, history and arts: exploring Tuscany in the footsteps of the Etruscans means getting in touch with an ancient, fascinating and enigmatic ...
Continue...