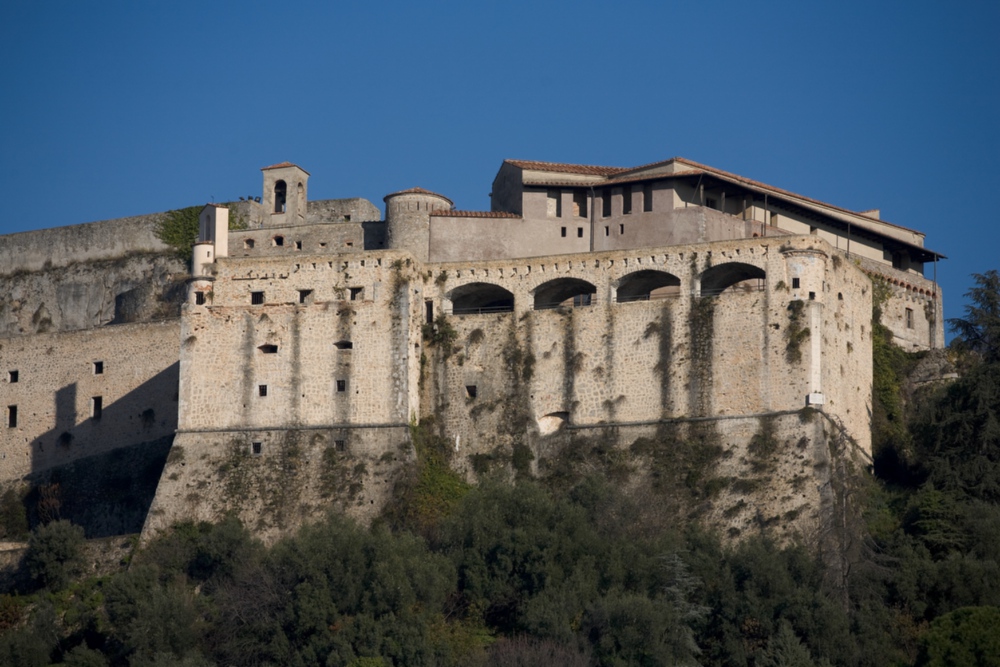 account_balanceMuseums
Malaspina Castle in Massa
The historic fortification dominates the city from above
The Malaspina Castle is a medieval fortress that dominates over the city of Massa from atop a rocky hill on the slopes of the Apuan Alps.
A fortification in the high plain already existed in the Middle Ages, built by the Marquises of Massa, but the first written record about the castle dates to the 12th century.
In the 15th century, Massa passed under the control of the Malaspina Marquises from Fosdinovo, who transformed the castle into a residence, carrying out important building interventions, including modernizing its defensive elements, only finishing the work in the 17th century.
At the end of the 19th century, the complex was definitively transformed into a prison and was used as such until 1946.
Today, following a restoration, the castle is divided into three distinct parts: the imposing defense walls – equipped with bastions, walkways and rooms for the artillery – the residence and the keep.
The residential part is very interesting, which sits around an elegant internal courtyard and is home to impressive frescoes in both the interior rooms and on the façade.
Info: comune.massa.ms.it
Massa
A city rich in history and culture, facing the sea and flanked by the Apuan Alps
Perhaps less well known than it deserves, Massa is an ancient city where you feel that you're breathing a medieval air. Nestled in a natural bowl among the Apuan Alps, the city, which is believed to date back to 882 AD, is a bewitching treasure trove of art and architecture. ...
Morekeyboard_backspace