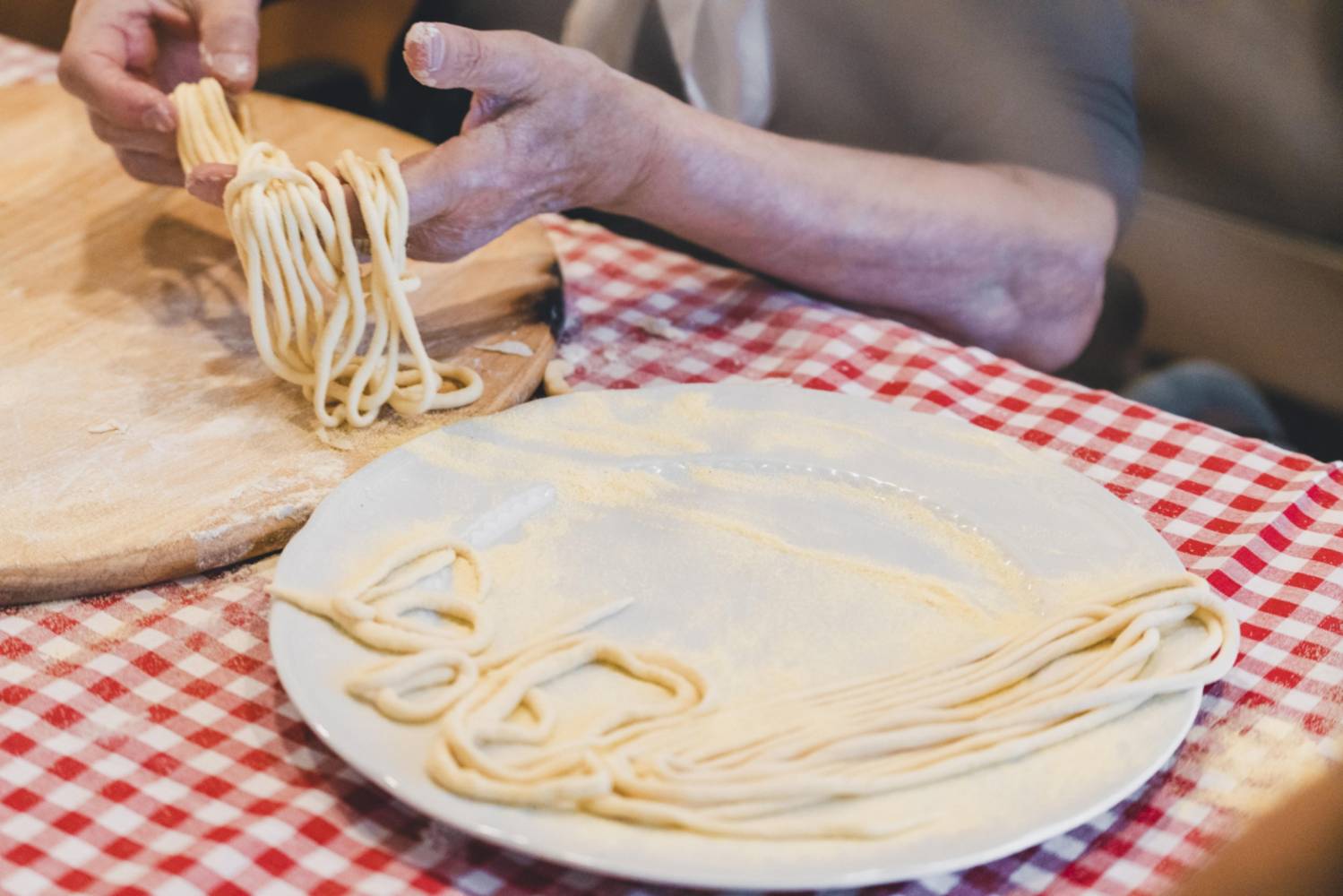 Photo ©Ambito Valdichiana Senese
A tasty heritage of techniques and wisdom that has been handed down for generations in the Val di Chiana Senese
Flavours of the Valdichiana Senese
We are in Valdichiana, the land of Chianina, the largest bovine in the world, for a journey through the flavours of this territory. We must include a tasty foray into the world of steaks, taking in a fine cut or "cinta senese" salami, the famous pig with its black coat and white belt.
As for cheese, you'll find that sheep's cheese has its home here, with changing aromas according to the seasons. It can be found fresh or at various stages of aging. It can be aged in wine, hay, walnut leaves, or in a pit. In any case, whatever way you enjoy it, it will be a pleasant adventure. You could accompany the cheese (known here as "cacio"), with a glass of Vin Santo, a wine that has an indescribable flavor needs to be sipped like nectar. Here, you'll find wonderful wines to accompany your meal such as reds like Montepulciano and Vino Nobile di Montepulciano, the first DOCG to have been able to boast this prestigious quality brand in Italy.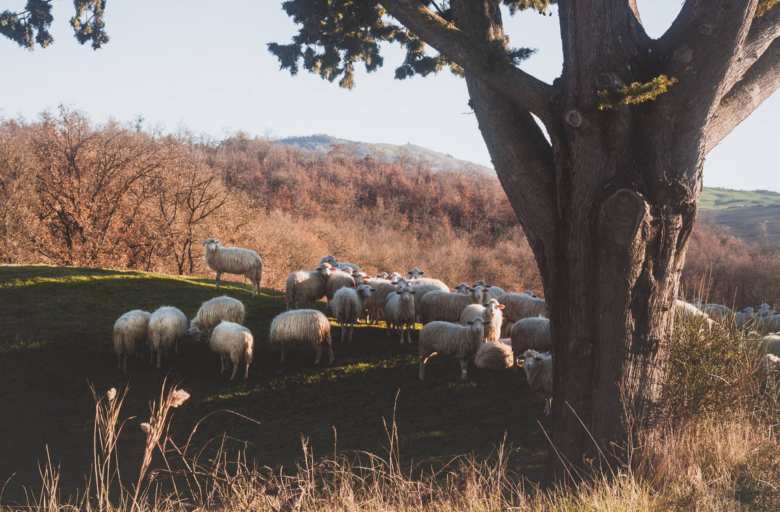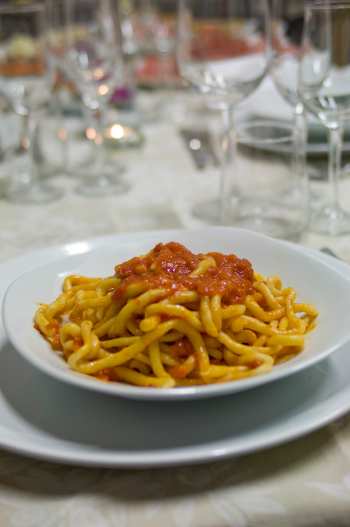 Pici are certainly among the dishes that best characterize the territory. It's a fresh pasta made with the simple ingredients of only water and flour. One more thing is needed, however, which is not for sale: the ability to make it. Pulled by hand (appiciare), it makes fairly coarse spaghetti whic is the authentic feature that differentiates them from those made by machines: too tapered, too perfect, too thin... pici can be flavoured as you prefer.
You can use cacio e pepe (salt and pepper), meat sauces (excellent with wild boar or venison ragu, which we have in abundance here), or aglione (garlic), another cornerstone of the local agri-food culture. You can use mushrooms, or lake fish: whatever you like, they're all equally delicious. Pici are like certain items of clothing that can be worn on any occasion, whether an informal dinner with friends, a village festival or an elegant dinner. Often, in the farmhouses and in many restaurants in the area locals teach visitors how to make pici, with an amazing amount of interest towards this dish that was once only produced by newlyweds or older women.
And now let's talk about oil. Each Italian territory claims to have the best oil in the world; obviously, the same happens in Val di Chiana Senese too. The fact remains that the oil from these parts is truly exceptional. This is not only thanks to the soil, the microclimate and the varieties of olive trees. Here, the added value is the passion that farmers have for its cultivation, even though it doesn't always reap economic rewards in spite of the efforts through the generations. We'll leave it up to you to judge the final product: a slice of bread, little or no salt, and a drizzle of gold...sorry, a drizzle of oil of such goodness it makes you emotional.
You might also be interested in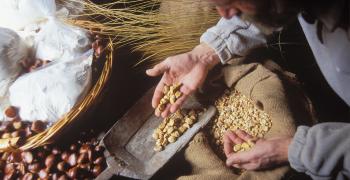 Learn more
Food and Wine
Olive oil, wine, truffle and other culinary delights make up the excellence of Tuscan gastronomy.
continue...