Exploring medieval Montemignaio: excursions, eats and traditions
A humble town where time stands still
Miniscule yet packed with intrigue, Montemignaio is just 30 kilometers east of Florence, set against chestnut woods where the legacy of traveling coal merchants and horseback riders still lingers. Today Montemignaio and its surroundings make stellar stops for anyone itching to sample a slice of authentic life in small-town Tuscany.
Exploring on foot: a feast for the senses
For a 360-degree look at the town and its treasures, take a hike! Follow the 13 kilometer Anello di Montemignaio (Montemignaio Ring), marked by CAI signs to guide you: while on the strenuous side, it's an easy way to maximize your time in the area, taking you through many of its top sights and tiny hamlets.
Start at the old parish church, the Pieve di Montemignaio, and make a left: you'll take a cobbled street that turns into an upward path, eventually arriving in Fonte, a charming hamlet—the first of several along the route. Continue downhill and you'll come to the magnificent Castello dei Conti Guidi, followed by "Il Palagio" and a tiny square that still holds a historic well. Picture-perfect stone houses and panoramic views of Montemignaio's castle add more eye candy to the outing, as do hydrangeas in the Fornello hamlet. A final highlight on the route is the modest church of "Il Santo," sacred to many locals.
For a trek that's a little less taxing, try a short excursion to Montemignaio's centuries-old stone bridge, at the edge of town toward Casentino.
Medieval mountains flavors
Hungry? How does hefty pappardelle with rabbit-based sauce sound? When your stomach starts growling, this sort of hearty mountain fare is what you'll find on Montemignaio menus—think polenta (made with area chestnuts), porchetta, fried foods and pigeon, all daily bread for the town's bootstrapping workers. In colder months, sink your teeth into a seasonal specialty such as wild boar (cinghiale).
The still-medieval air of the town seeps into everything: often food will be seasoned old-style with the aromatic herbs of centuries past, from juniper to cloves to orange peel. For a sweet fix, opt for a dessert that makes use of local chestnuts, such as castagnaccio. A simple cake made with chestnut flour, raisins, pine nuts, walnuts and rosemary, prime time to order it is at the height of chestnut season in October and November.
Wash it all down with a rustic wine from nearby Pelago in the province of Florence, where many of the area's 100 percent Sangiovese reds are sourced. If you're in the mood for something fuller-bodied, look for an IGT wine produced along the Strada del Vino di Arezzo—many are made from prestigious international varieties including Merlot, Pinot Nero and Cabernet, which all pack a punch.
Sampling local life at the Festa del Castello
If your travels take you to Montemignaio or thereabouts in summertime, mark your calendar for the third Sunday of August, when the sleepy town wakes up for the Festa del Castello, a vibrant evening of performances, food stands, children's activities and parades through the streets around the town castle. Get acquainted with locals and witness civic pride on full display: the customary historic court procession, flanked by flag throwers, is always a sight to see.
The food is even more impressive than the flag throwing feats. Traditionally, seven stands are set up in the streets, divided by course or dinner component. You can then wind your way through for a sort of "progressive meal", moving from stand to stand, or simply go where your tastebuds lead you! Past editions have had stands for aperitifs, wine and water, appetizers, baked polenta, salty porchetta, baked potatoes, summer favourite watermelon, and the perfect Tuscan finish: vin santo and cantucci.
You might also be interested in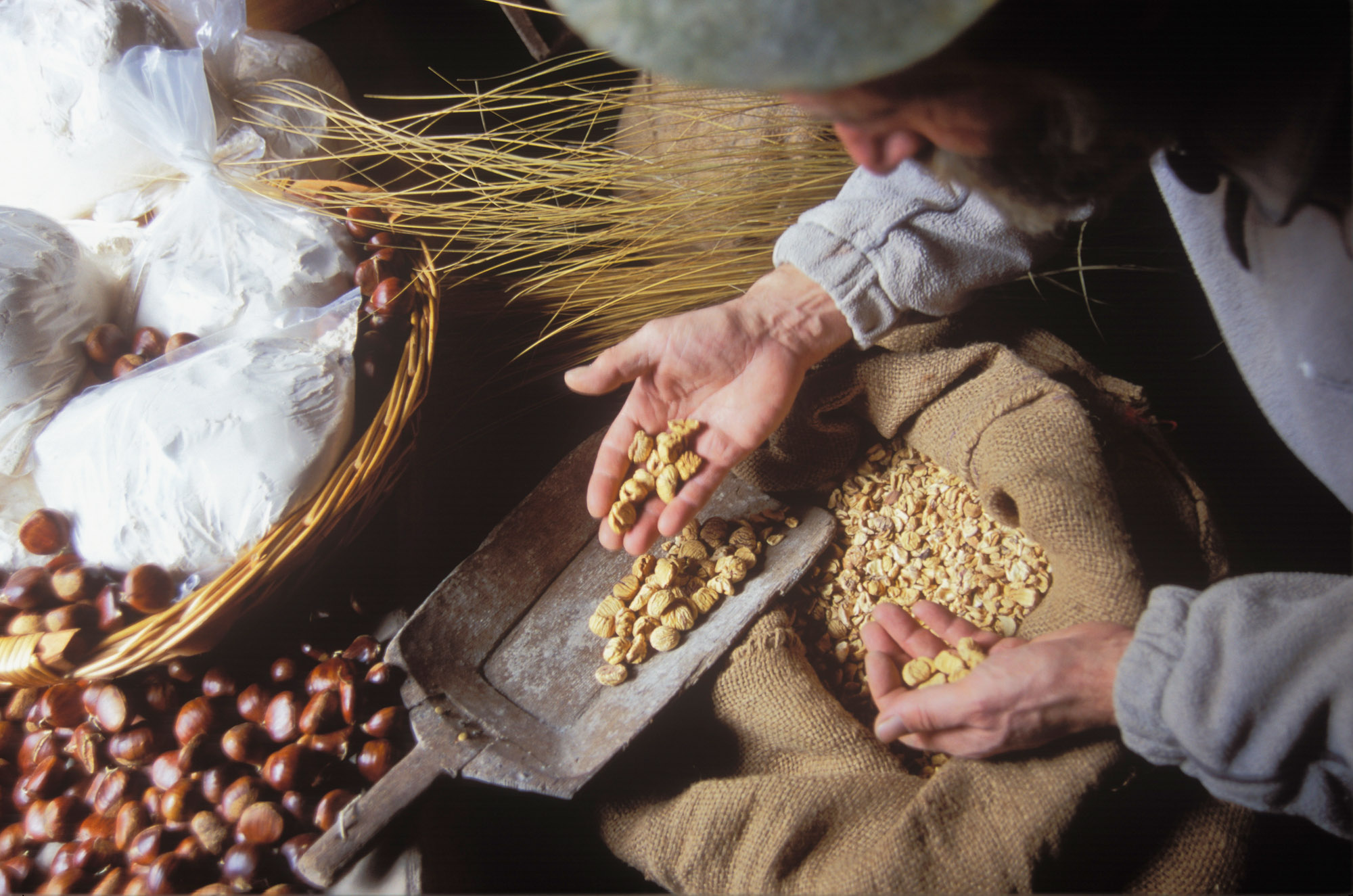 Learn more
Food and Wine
Olive oil, wine, truffle and other culinary delights make up the excellence of Tuscan gastronomy. ...
Continue...