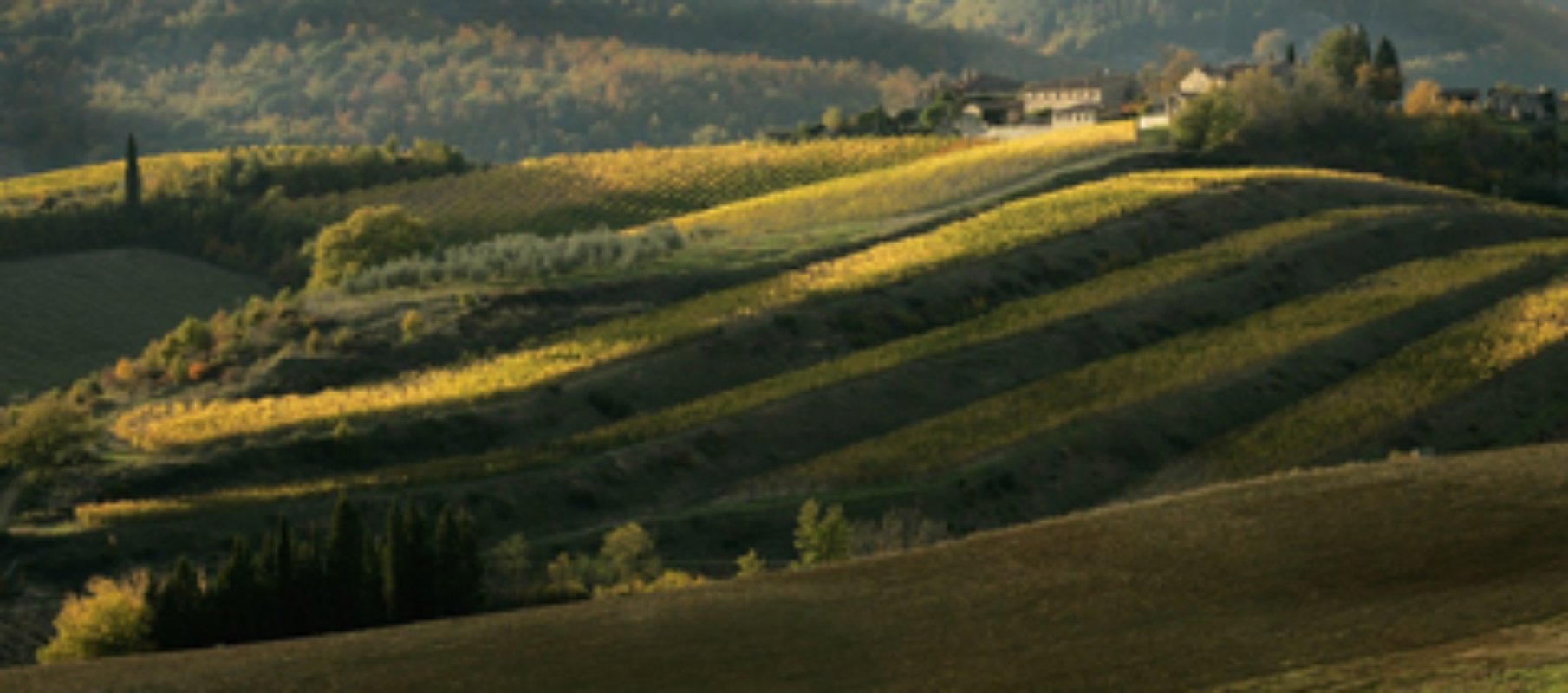 Chianti, nature and relaxation
A holiday dedicated to wellness
In the peaceful atmosphere of the countryside, just a few kilometres from Tuscany's monumental art cities, visitors can stay in one of the many hotels and agritourismi in the splendid Chianti area.
The entire area is scattered with castles and fortresses, medieval hamlets, ruins and watchtowers, convents and abbeys, churches and farmhouse.
The architecture in the Chianti features natural materials that are in total harmony with the surrounding countryside: "pietra serena" limestone, terracotta, and "alberese" stone. In this area, it is not difficult to find a place to stay in a castle or ancient villa, a farmhouse or medieval residence. So forget about the classic hotel with identical rooms: here in Chianti everything is unique and personal!

WELLNESS
The area boasts several facilities where you can get top-quality wellness treatments for the body. Many hotels have the same spa services you would find in the big city. Saunas, solariums, aesthetictreatments, holistic anti-stress massages, chromotherapy, aromatherapy, tropical showers, "emotional zones" and sensorial treatments to balance both mind and body. Discover how easy it is to find top-notch, cutting-edge wellness facilities and services in an friendly environment.

EAT AND DRINK
You can revel in traditional Tuscan cuisine everywhere! Whether it is a traditional trattoria or the restaurant of the hotel you are staying in, every eatery in Tuscany offers top-quality food and drink. Delicious traditional Tuscan dishes are endless: homemade pastas, meat products made of wild boar, or Florentine Steak.
Thanks to the region's long-standing wine tradition, you can taste a variety of wines with which to accompany these culinary delights. Taste the most famous wine in Tuscany, "Chianti Classico DOCG", which is made in Greve, Radda, Gaiole, Castellina, Castelnuovo Berardenga, San Casciano Val di Pesa, Tavernelle Val di Pesa, Barberino Val d'Elsa and Poggibonsi.
Other top-notch wines with classifications are:
"Colli Fiorentini", "Montalbano", "Rufina", "Montespertoli", "Colli Aretini", "Colline Pisane" and "Colli Senesi"
. Ask for one when out dining - you won't be disappointed!
There are numerous historical vineyards throughout the region where you can taste Tuscany's many wines. Go and take a tour to leaner offer quality accommodation: more about the wine-making process and uniqueness of Tuscany's "nectar of the Gods." Many vineyards also to find out more on the services at these structures see:
http://www.chianticlassico.com/aziende
.
You might also be interested in