5 reasons to visit Gaiole in Chianti
Castles, villages and traditions: this is what you can see in this famous part of Tuscany
In the green heart of Tuscany, there is an area known around the world for its beauty. This is Chianti, a region full of vineyards and olive groves, where slow living has become a universal way. In this article we introduce you to Gaiole in Chianti, a crucial place for lovers of Chianti Classico and more.
In this neighbourhood there are unique villages and castles and ancient towers and churches; as well as creative studios of local crafts and farm shops.
The villages of Gaiole in Chianti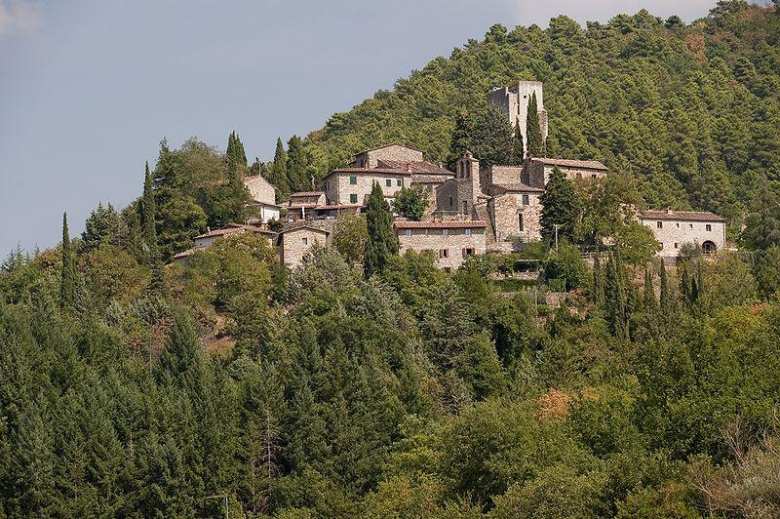 Gaiole is rich with vibrant villages and rural residences. Before Lecchi, on the left, there is San Sano, a Romanesque village; after that there is Ama, Montebuoni, Casanova D'Ama, Adine and Poggio San Polo with the spectacular fortified paris church of San Polo in Rosso. In 1300 this had the layout of a fortress; belonging to the Ricasoli family, it had occupants from Siena in 1478 but returned to the ownership of Florence in 1483.
Follow the provincial road where you can turn towards the village of Adine, then on the left towards Galenda and San Giusto in Salcio, a parish church is pure Romanesque style, and then finally onto Le Selve, on top of a hill.
The castles in Gaiole in Chianti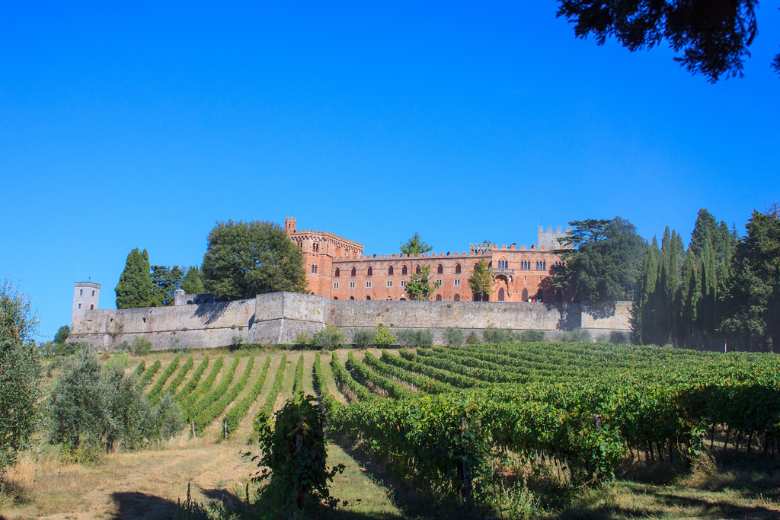 There are so many castles in this valley in Chianti. Out of all of them, the most memorable is the castle of Monteluco, in the area by the Masellone stream. The first recorded memory of the castle is in 1176 when Siena had to give it to Florence, as a crucial point, and it was always hit by offensives from Siena.
The castle is made up of two parts: an outpost, at the bottom, with an imposing stone tower and a large complex, at the top, which is surrounded by a courtyard that can be accessed through an elegant arch.
On the other side of the river stands the great tower of Tornano, a land fought for between Florence and Siena, fiercely claimed by Guarnellotto Mazzalombardi for dominance over the area.
Parish churches and abbeys in Gaiole in Chianti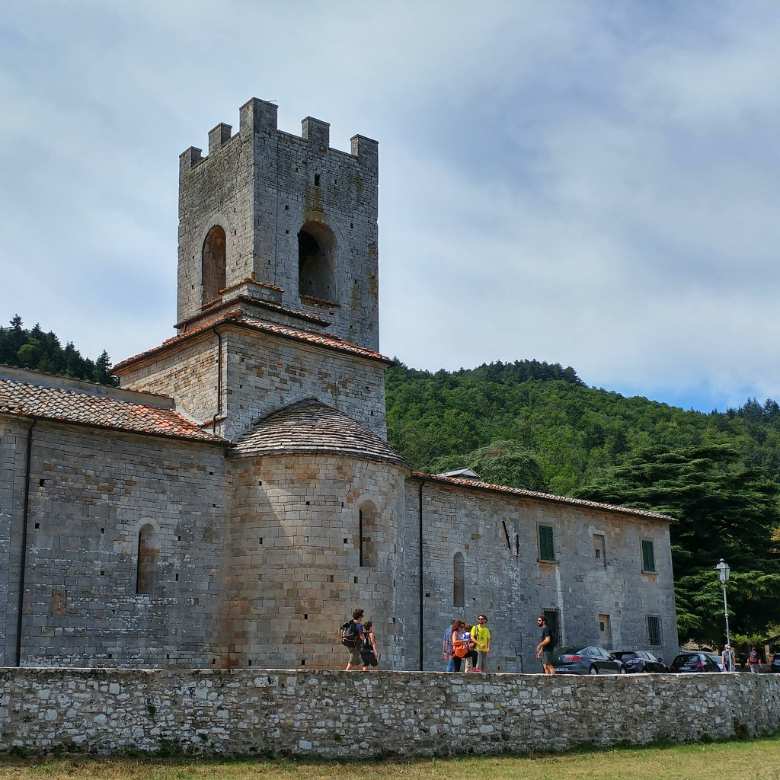 Gaiole in Chianti is the perfect location for travellers who love religious architecture. You will find several churches and abbeys which date back to ancient times. Some examples? The church of Coltibuono, dedicated to San Lorenzo, founded according to legend by Geremia dei Firidolfi; the parish church of San Marcello has always been a benchmark for the surrounding area given that it has many links with the Ricasoli family; the parish church of San Vincenti, was founded, according to tradition, by Servando, bishop of Arezzo, and was expanded by Luperizano in the 8th century.
Artisan and enogastronomic products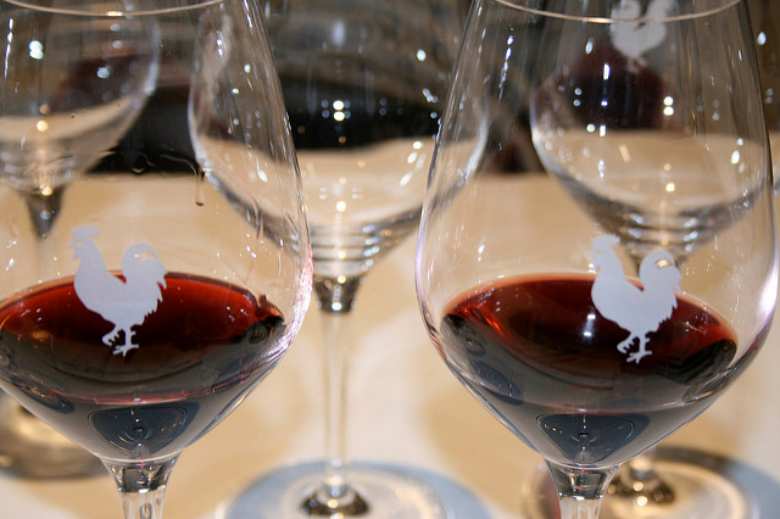 A land of forests and hills, vineyards and olive groves, Gaioli in Chianti is the birthplace of many artisan and enogastronomic products.
Specifically, in the workshops and shops in the centre, you can find pottery manufacturers, materials made with ancient looms and ironwork.
The production process for wine and high-quality extra virgin olive oil has remained the same from farming and cooking culture. Don't forget as well that in the areas around Gaiole, the Baron Bettino Ricasoli has the ideal process for making Chianti Classico.
In Gaiole in Chianti, as well as wine and oil products, they also make excellent cold meats.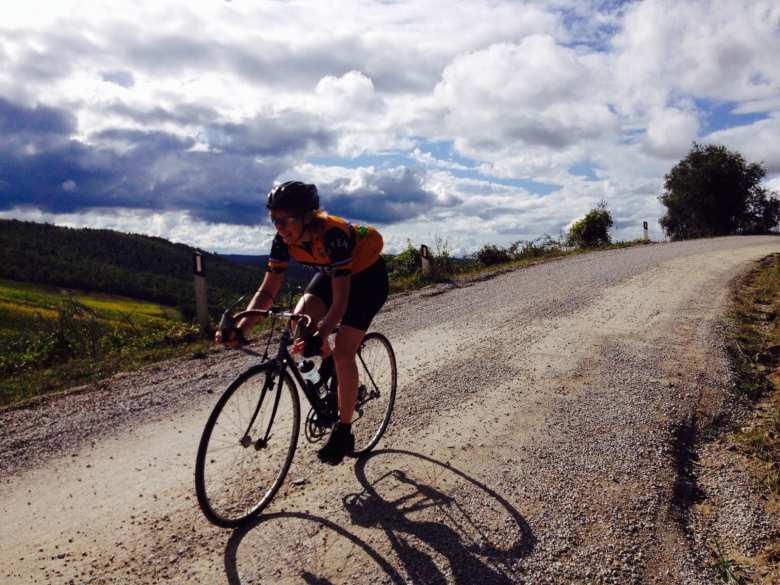 Every year, Gaiole in Chianti is made even more beautiful than usual thanks to the Eroica, an important cycling event created in 1997 which aims to enhance the environmental heritage and promote a sustainable lifestyle and clean transport. L'Eroica is a fundamental event for bike-lovers and it brings together an average of 7,000 people in a race!
You might also be interested in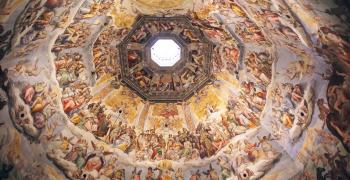 Learn more
Art and Culture
Tuscany is the cradle of the Renaissance and known all over the world for its immense artistic and cultural heritage.
continue...