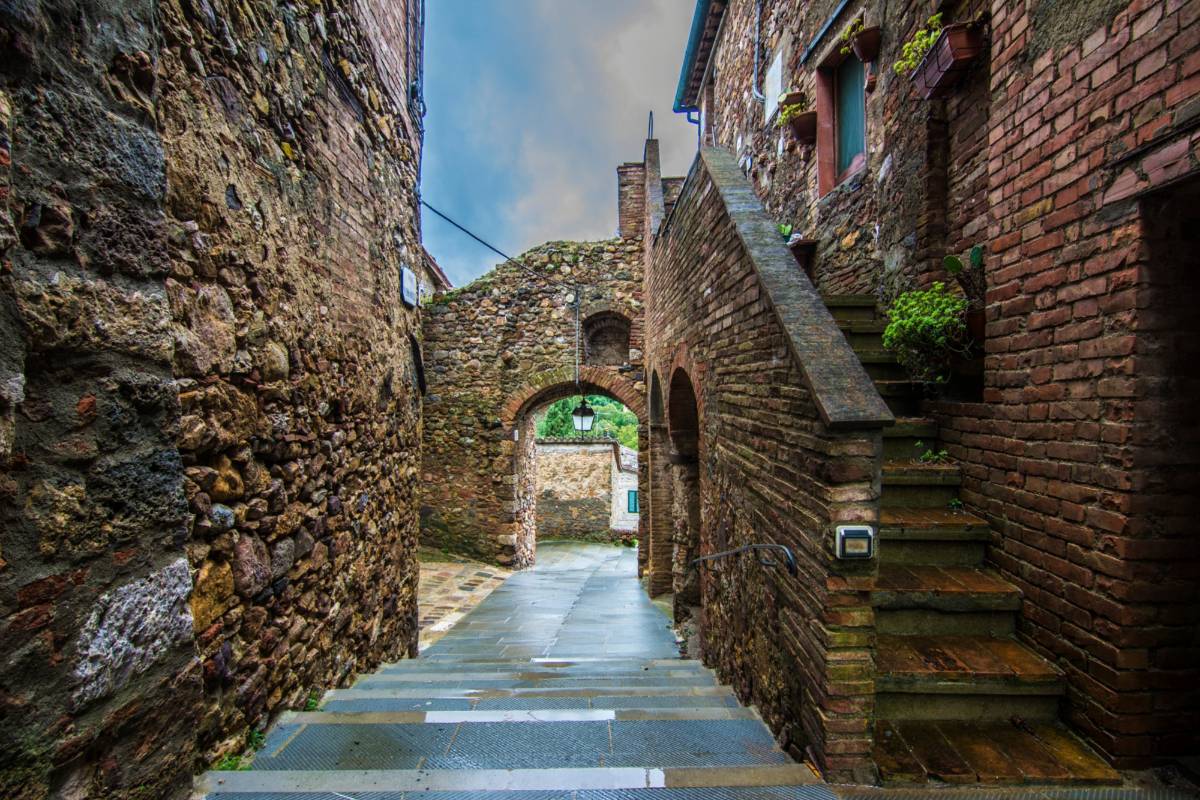 Monticiano
In the Siena area amongst villages, nature reserves and thermal hot springs
What to see in Monticiano
The nature reserve of Torrente Farma is just between Monticiana and Roccastrada, and is spread over an area of roughly 1500 hectares of valleys and hills. Forests, small areas of cultivated land and grazing plots characterise the landscape.
The Upper Merse Nature Reserve is between Chiusdino, Monticiano and Sovicille, surrounding a long stretch of the Merse river including the streams of Ricausa, a good chunk of the Rosia and the last stretch of La Gonna. These forests and their rivers are perfect for hiking, swimming and a day outdoors.
Along a stretch of the Farma stream close to the reserve, you can find the Petriolo Springs, whose waters flow at 43° and are rich in salts and therapeutic properties. Of course, this area also bears traces of Medici influence, who loved many parts of Tuscany and often came here to relax in the springs' waters. They were undoubtedly adored by famous figures: it's said that the Malatesta family, the Duke of Urbino Federico III of Montefeltro and the Gonzaga family were known to have bathed here.
The nature around Monticiano is the perfect stage for the land art of the Kurt Laurenz Metzler Garden. The Swiss artist has used the Siena landscape as the scenic setting to his theatrically arranged collection of around 50 colored metal human figures that represent the relationship between man and the environment.
We also strongly recommend you visit the Augustinian hermitage of Camerata immersed in nature and a popular pilgrimage destination; the village of San Lorenzo a Merse, with its castle, Church of Misericordia; and Tocchi castle,
the last outpost of the Volterra diocese right on the border of Maremma.
By taking a magnificent passageway, you can head to San Galgano Abbey from Monticiano. The church has lost its roof and now has a limitless view of the sky above, making it a truly magical place.
Keen cyclists can have a go at the Grand Tour of the Val di Merse, a 172km circular route on minor and dirt roads crossing the Siena Area and arriving at the southern foothills of the Valdelsa and Cecina.
Typical dishes and products
&
TOP ATTRACTIONS IN Monticiano
Social & Web
Find out what they say about us, and tell us about your Tuscany!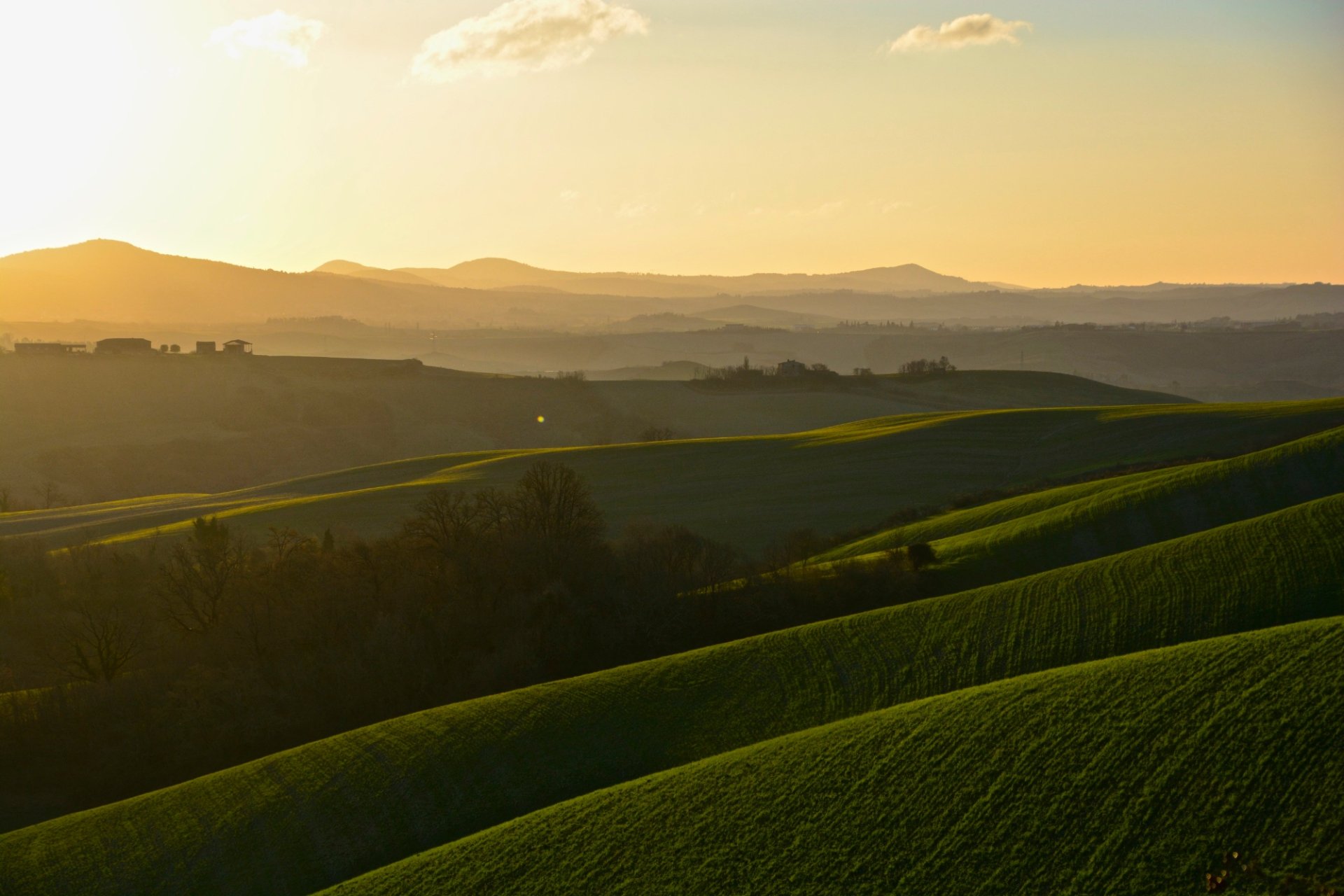 Picture postcard scenery soaked in tradition, history and must-see places
The Siena area (known as the "Terre di Siena" in Italian) is the scenic countryside surrounding Siena, which continues to entice travellers with its beauty just like the times of the Grand Tour. ...
Morekeyboard_backspace