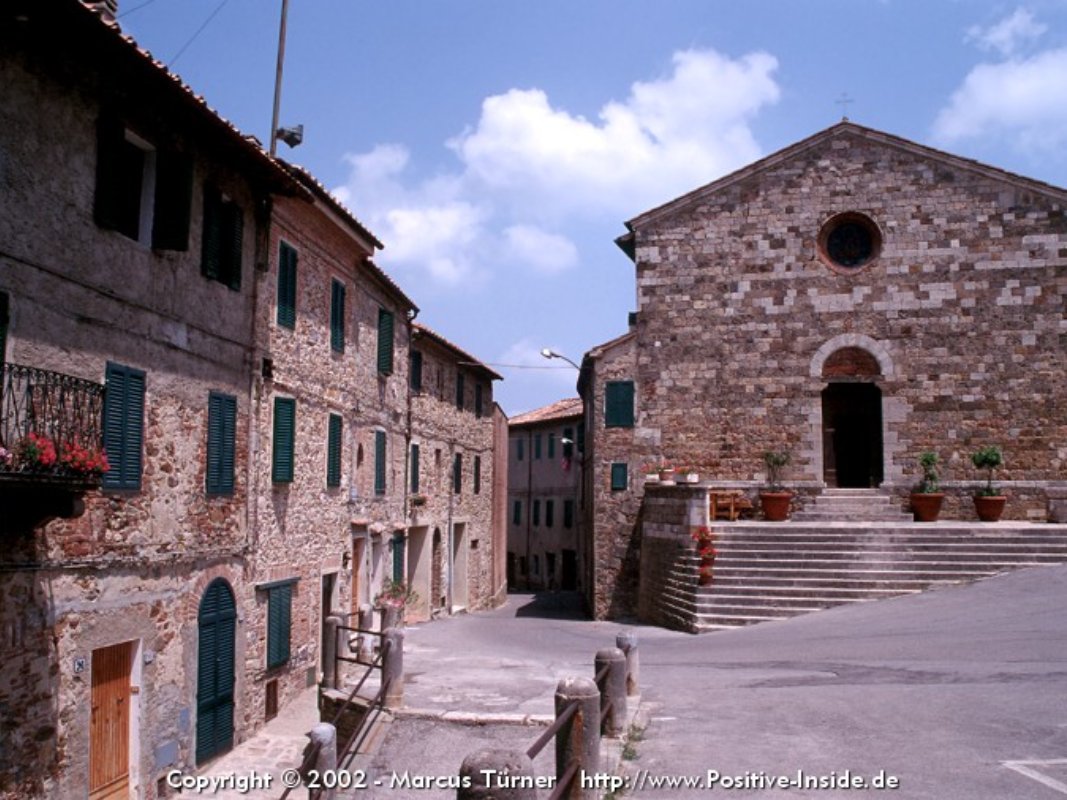 Monticiano
Close to the famous San Galgano Abbey and the Medieval Spa of Petriolo
Read the story of Monticiano on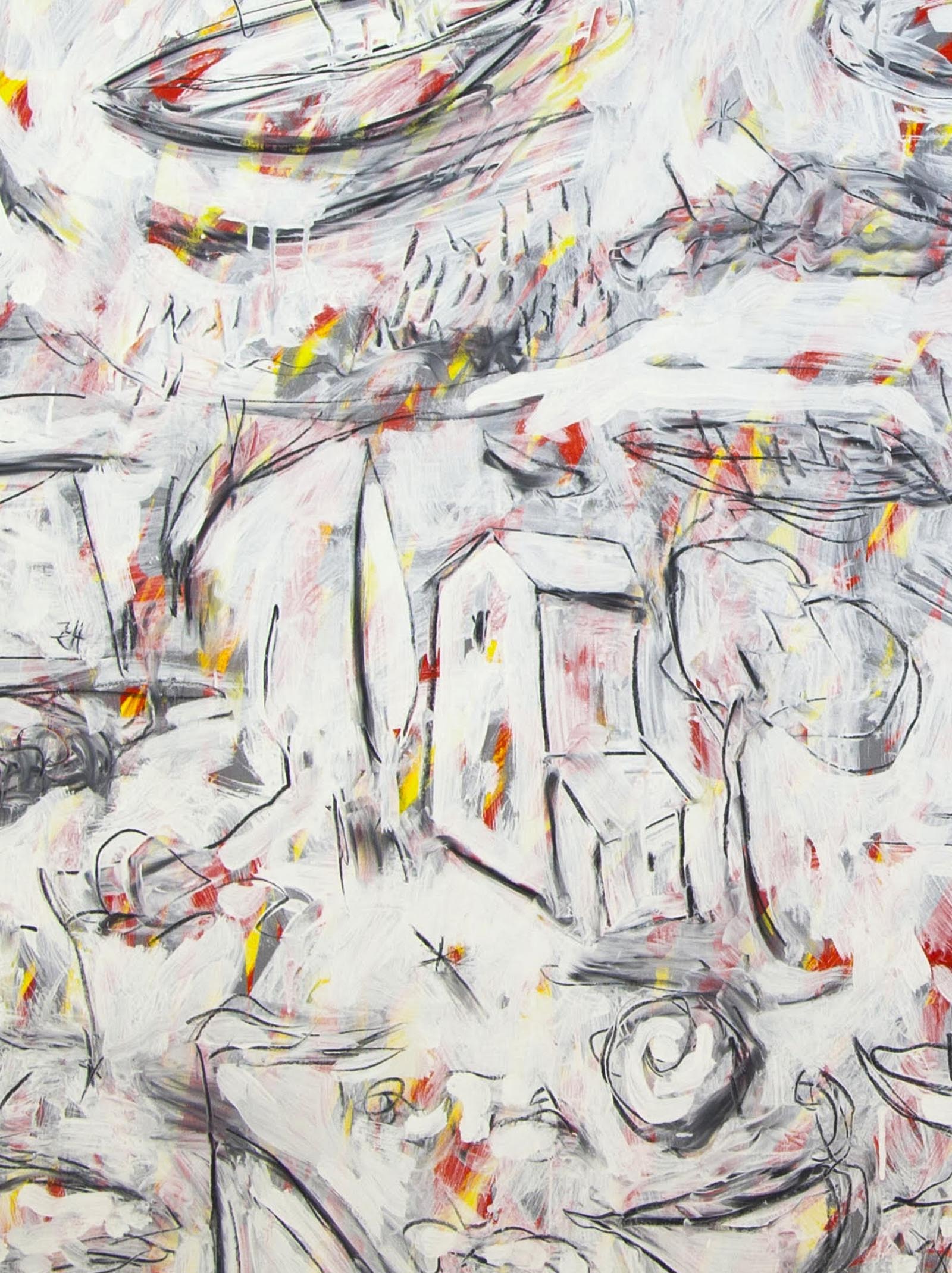 Monticiano
Monticiano, between the Farma and Merse rivers
Towns hidden within forests and riverfronts, in a land of biodiversity

Read the story
The first written evidence of the town goes back to 1171 when the feudal rule of the area fell to the bishop of Volterra. During the Medieval period the forests represented an incredibly important resource. Not only did they provide wood but also several important food stuffs such as wild game and chestnuts. A system of agriculture quickly grew up around Monticiano, the principal product cultivated being wheat.
Siena soon made it clear that it wanted to lay claim to the small town. After the defeat of Colle Val d'Elsa in 1269 the Sienese invaded and took over the town, which was guilty of having provided refuge for Ghibelline traitors. The Sienese destroyed the castle walls.

In the middle of the War Of Siena (1554 – 55), the Grand Duchy took over rule of the town and Monticiano fell under the power of Florence. Less than a century later Ferdinando II de' Medici offered the town to Orso Pannoccieschi d'Elci. His family held feudal power over the town until 1749.
ROLE IN 20TH CENTURY
Last century, the town played an important role for the Resistance. The town was the base of the 'Spartaco Lavagnini' brigade, one of the first partisan organisations in Italy, and provided a backdrop for several battles. The night time battle between the partisans and the Germans between the 3rd and 4th of June 1944 which took place in the town's central piazza is particularly remembered.
Around Monticiano
San Galgano Abbey and the Medieval Spa of Petriolo are both just a short distance from Monticiano. In the town itself is the impressive Sant'Agostino Church.
&
TOP ATTRACTIONS IN Monticiano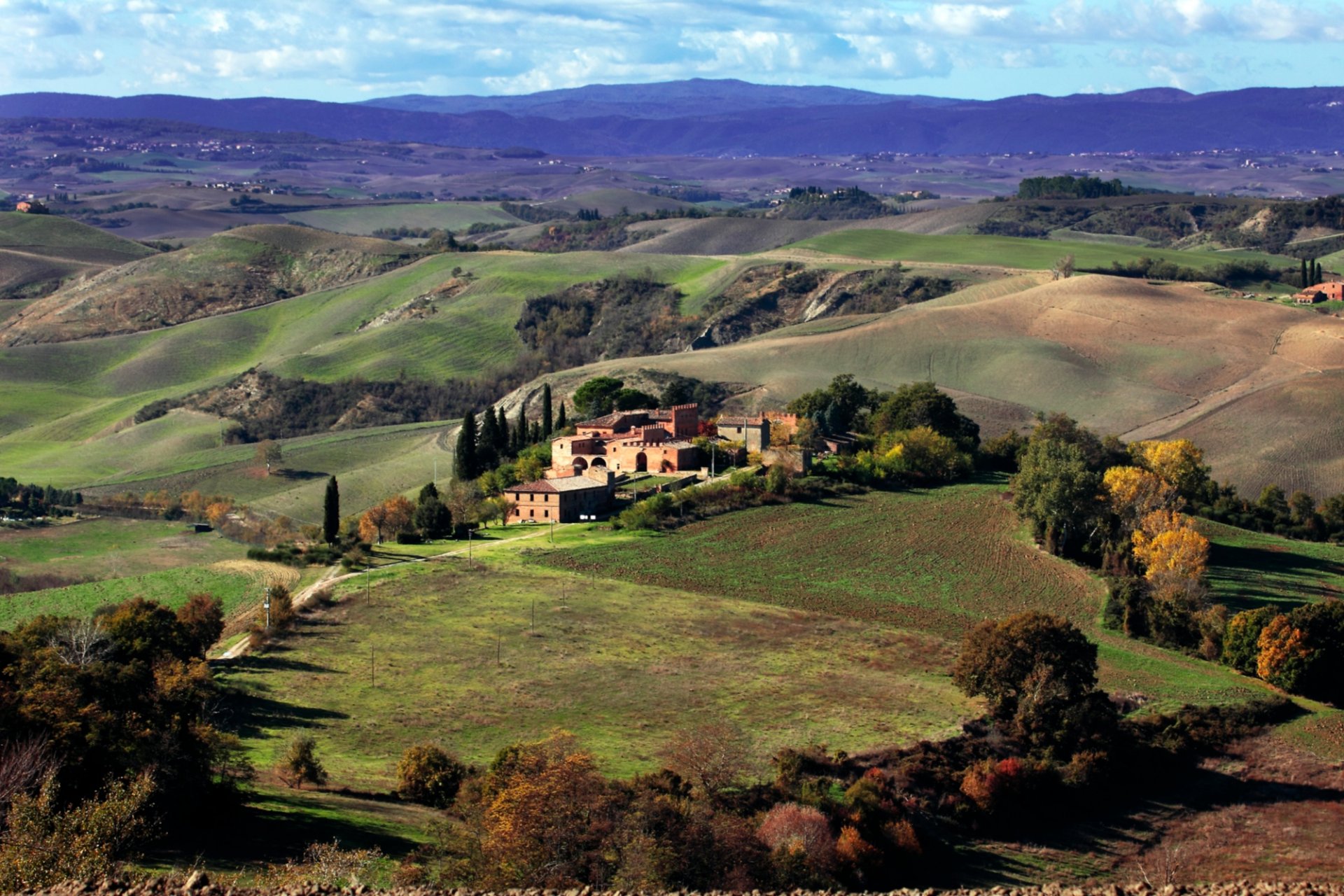 From Chianti to the Crete, Valdelsa to the Val di Merse: towns and villages filled with art, scenery and really good food
The Terre di Siena are rolling lands that surround the city famous for its horse race, the Palio. ...
Morekeyboard_backspace
Other towns and cities in Siena area