Wine, olive oil and honey
Siena area, Extra virgin olive oil
This oil is famous for its fruity flavour
Category
Wine, olive oil and honey
Consortium
Consorzi di Tutela Olio Extra Vergine di Oliva DOP
Olive oil has been produced all around Siena for centuries. Olive trees can be seen depicted in works of art from the Late Medieval period and many writers from this period also document the presence of olive groves on the Sienese hills.

The importance of olive oil production in the area was also documented in 1835 when the Grand Duke of Tuscany order an economic/historical survey of the whole Grand Duchy. It was recorded that oil production made up a significant part of the economy of the Siena region and was a deeply ingrained part of local rural traditions.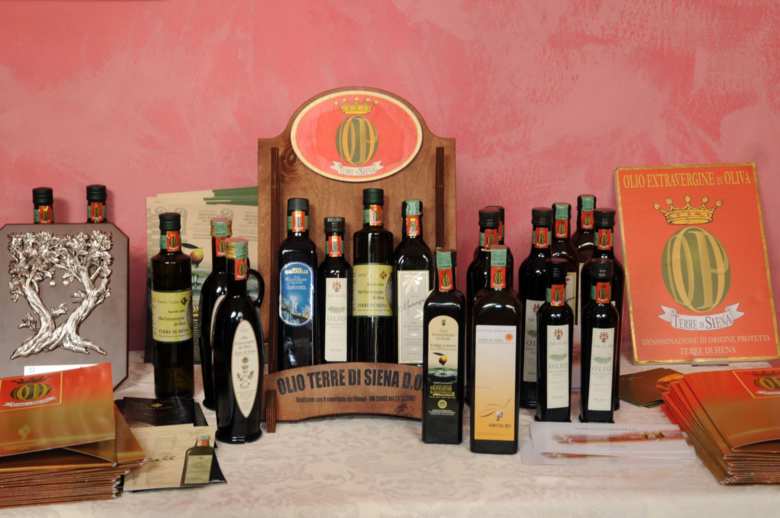 Many different varieties of olive are used around Siena, including Frantoio, Correggiolo, Moraiolo and Leccino. The colour of the oil can go from green to yellow, it has a fruity aroma and bitter, tangy flavour. It must be produced from healthy olives which have to be harvested before December 31st each year. If necessary, they can be kept in well-aired crates for up to three days after they are harvested and must be pressed and turned into oil within 24 hours of being delivered to the oil mills.

Olives must be produced in the hilly territories of the province of Siena dedicated to oil production, with the characteristics and quality level foreseen by the regulations.
This oil is fantastic used raw on salads, typical Tuscan bean soups, ribollita (a thick vegetable soup found all over Tuscany), panzanella (a cold bread salad made in Summer), in pinzimonio (raw vegetables with an oil dip) or on bruschetta. It can also be used for roasting, stews and also for frying.
Info: olioterredisienadop.it
You might also be interested in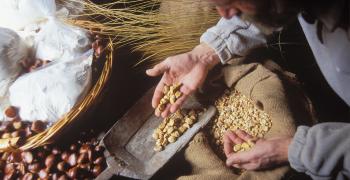 Learn more
Food and Wine
Olive oil, wine, truffle and other culinary delights make up the excellence of Tuscan gastronomy.
continue...