Manciano
At the heart of Maremma, with enchanting panormas and a fascinating thermal spring
At the centre of the village is the Cassero, an imposing 12th-century fortress that has been the town all since the era of the Grand Duchy. Today, its rooms are home to a museum with a collection of history and art; its tower (that has been rebuilt) has an incredible view.
The ancient origins of Manciano and the settlements surrounding have been confirmed. There are many archeological sites that attest to the area's history, and various artefacts are still being discovered today, which are then moved to interesting museums. The stand-out museum is the Museum of Prehistory and Protohistory in the Valle del Fiore, just inside the Palazzo Nardelli in Manciano's historic centre. Inside the museum, history becomes contemporary thanks to the use of interactive tools, such as 3D reconstructions and augmented reality, taking visitors on a journey millions of years back in time.
Indiana Jones fans still have more to explore than just this; in the area around Manciano there are even Etruscan and Roman ruins, such as Poggio Murella, Poggio Capanne and the Puntone Necropolis, boasting around 40 tombs.
To call the small towns around Manciano "hamlets" doesn't do them justice: each is unique and well worth a visit. Montemerano, for example, with its piazza del Castello and fairy-tale-like atmosphere, is known around the world.
Its distinct medieval appearance envelopes it in mystery and has earned it a place on the list of Most Beautiful Villages in Italy.
Then there's Marsiliana, a historic Etruscan town; visitors can go to the Farming Museum (part of the Tenuta dei Corsini) which offers a display of industry tools, furnishings and clothing that give us an insight into agricultural life in the 1800s.
Outside the municipality of Manciano are many other destinations in the Southern Maremma that are worth a visit, such as Saturnia (also once an Etruscan and Roman settlement) which is renowned for its thermal baths. The sulfurous water flows at around 37.5°C and offers a chance to relax; Cascate del Mulino, with its natural outdoor pools that attract visitors from all over the world, is perhaps the best place to do so.
Every year at the end of September the Festa della Cantine takes place in Manciano and is dedicated to Maremma's wine and food culture.
The historic centre's cellars remain open throughout the weekend to prepare local, traditional dishes such as those based on wild boar, acquacotta (a soup) and ciaffagnoni (crepes). All of these are, of course, perfectly accompanied by the excellent local white and red wines.
The ciaffagnone, a kind of rustic crêpe made from water, eggs flour and salt, is a typical local delicacy. When Catherine de' Medici married the King of France's second son in 1533, she brought her chef and pastry chef with her, as well as excellent Tuscan products such as extra virgin olive oil and pecorino. One of Caterina's cooks was originally from Manciano; because of this, it's believed that the ciaffagnoni are the predecessors to what is now the famous French crêpe.
&
TOP ATTRACTIONS IN Manciano
Social & Web
Find out what they say about us, and tell us about your Tuscany!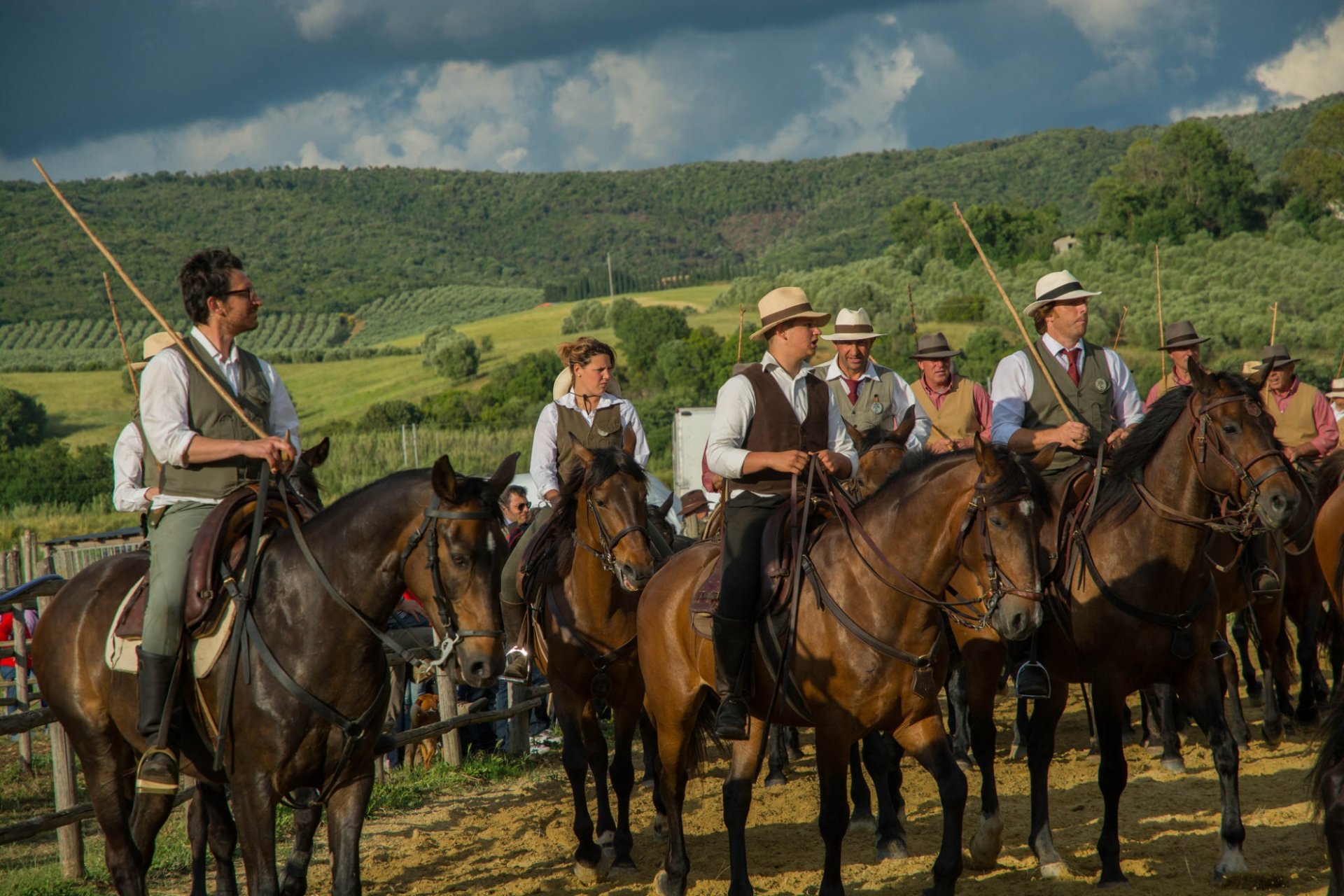 Crystal-clear sea, unspoilt countryside, hot springs and the charm of Etruscan villages
Southern Maremma is a wild land, where the most unspoilt nature reigns supreme, made up of Mediterranean scrub that inebriates with its various aromas, from the hilltops to the sea. ...
Morekeyboard_backspace