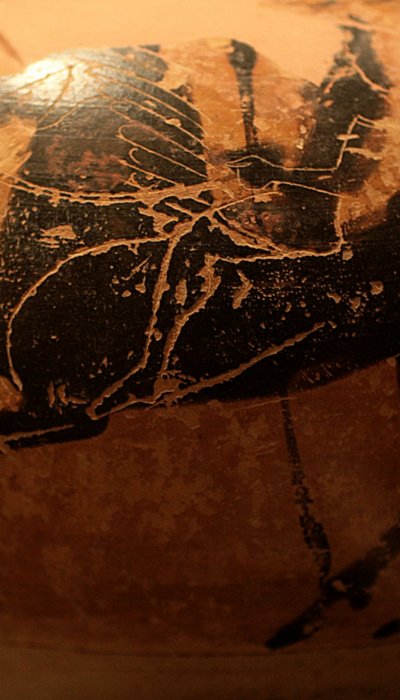 blogtour

The Etruscan civilization in Tuscany, from food and wine to daily life and the afterlife
Etruscan civilization spread across a vast territory between the Tiber river, the Arno basin and the Mediterranean Sea within the borders of what is now Tuscany, part of Lazio and Umbria, from the 9th to the 1st century BCE. Some historians claim that they originated from Lidia, a region of Asia Minor. Others believe that they came from Northern Greece. What we know for certain is that, after thousands of years, their legacy still excites the whole world due to the contemporary nature of their customs.

As skilled farmers and merchants, they also designed ingenious hydraulic systems to irrigate the driest soils and drain the marshes. They cultivated wheat, cereals and legumes that were used to make dishes similar to some traditional Tuscan soups. With spelt, for example, a very popular kind of polenta was prepared. The Etruscans used to make wine and store it in large terracotta containers. To guarantee the goodness of the wine produced in their lands, some inscriptions were engraved on the containers in order to identify the place of origin (a kind of ancient DOC).

Countless findings have shown that the Etruscans cared about their appearance and enthusiastically embraced fashions, choosing hairstyles and clothes inspired by the latest trends in Greece. Although they were attentive to the customs of neighboring peoples, Etruscan women was less domestic than in Greece or Rome. Etruscan women took part in public life. They listened to music with men and participated in public events, wearing elegant clothes and sumptuous jewelry created by the most skillful artisans.

The Etruscans never created a single empire, preferring a network of self-governed urban hubs. The dodecapoli was a set of twelve Etruscan city-states, which according to tradition formed a powerful alliance of an economic, religious and military nature. Traveling around Tuscany, from the coast to the countryside, you can explore these ancient city-states as well as visiting unique archaeological parks and museums to learn more about their history. That's what we're going to do on this tour.