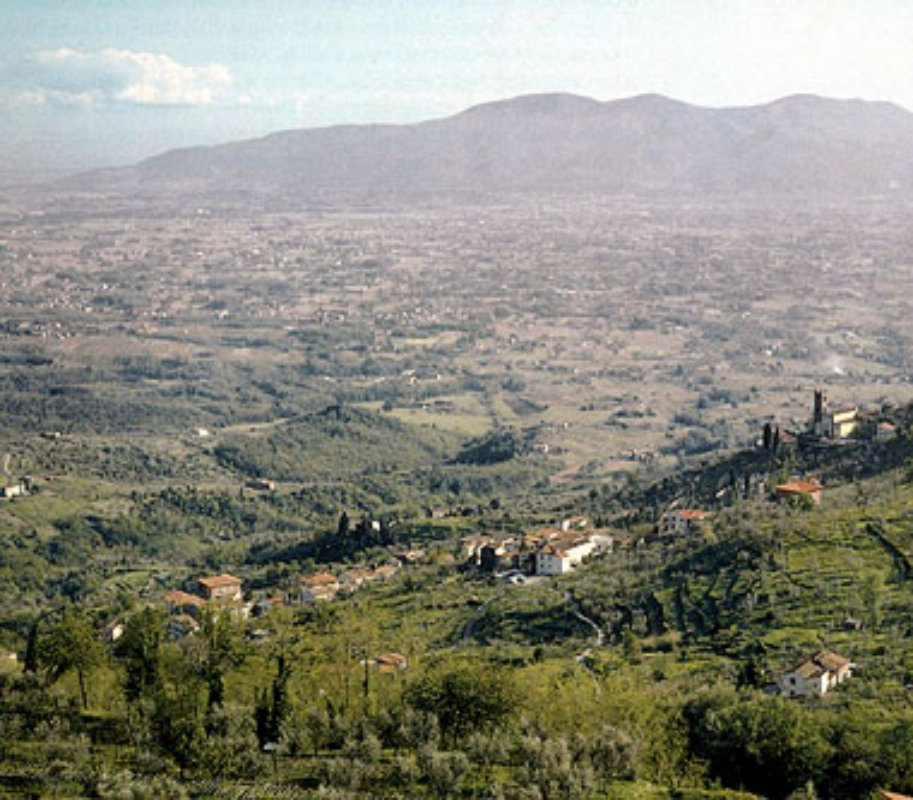 Places of worship
The parish church of San Paolo a Bagni
Lucca spotlights architectural treasure
The parish church of S.Paolo was mentioned for the first time in a document dated 873 A.D. Thus, its existence has been attested since the Middle Ages. It is located in an isolated position near the village of Vico Pancellorum. In spite of a series of renovations that were carried out in course of the centuries and recent repairs, the church still preserves its XII century form. Decorations can be seen on the façade, both along the nave and on the architrave of the entrance portal, which shows sculpted religious and geometrical symbols. The building preserves the architectonic simplicity of its original apse and Medieval façade, while the central walls and the covering vaults have been lost. The building's current appearance is the result of an important renovation carried out in 1830.

Between the X and XI centuries, the parish church of Vico Pancellorum was headed by a group of clergymen; it later passed into the hands of a federation of lords from Valdilima who collected tithes. The area managed by the parish was not particularly large, though the revenues it received were quite high. The building's modern-day appearance can be credited to a renovation that occurred in the XII century, created according to a three-aisle plan with a semicircular apse. The parish church was built according to different techniques by successive teams of masons. The separate bell tower on the north-eastern corner was also built in the XII century.

In the XV century, a second entrance was opened on the north side and the apse was entirely rebuilt, perhaps following its collapse due to an earthquake. These works are mentioned in an inscription found on the main portal (1545). In the Baroque period, the church was renovated and square windows were opened along the nave replacing the Medieval mullioned windows. The bell tower was raised during the same period as the new building was erected south of the church incorporating the lower part of the apse. In a more recent intervention plan, carried out in the 1920's, following an earthquake, the Medieval mullioned windows were restored, a round window was inserted in the façade and the bell tower was crowned with merlons.
Source: luccapro.sns.it
Bagni di Lucca
A refined spa destination famous all over Europe
Probably dating back to Ancient Roman days, the spa destination Bagni di Lucca enjoyed its heyday in the eleventh century at the time of the countess Matilde di Canossa and became one of the most elegant spa towns in Europe in the nineteenth century. ...
Morekeyboard_backspace
You might also be interested in