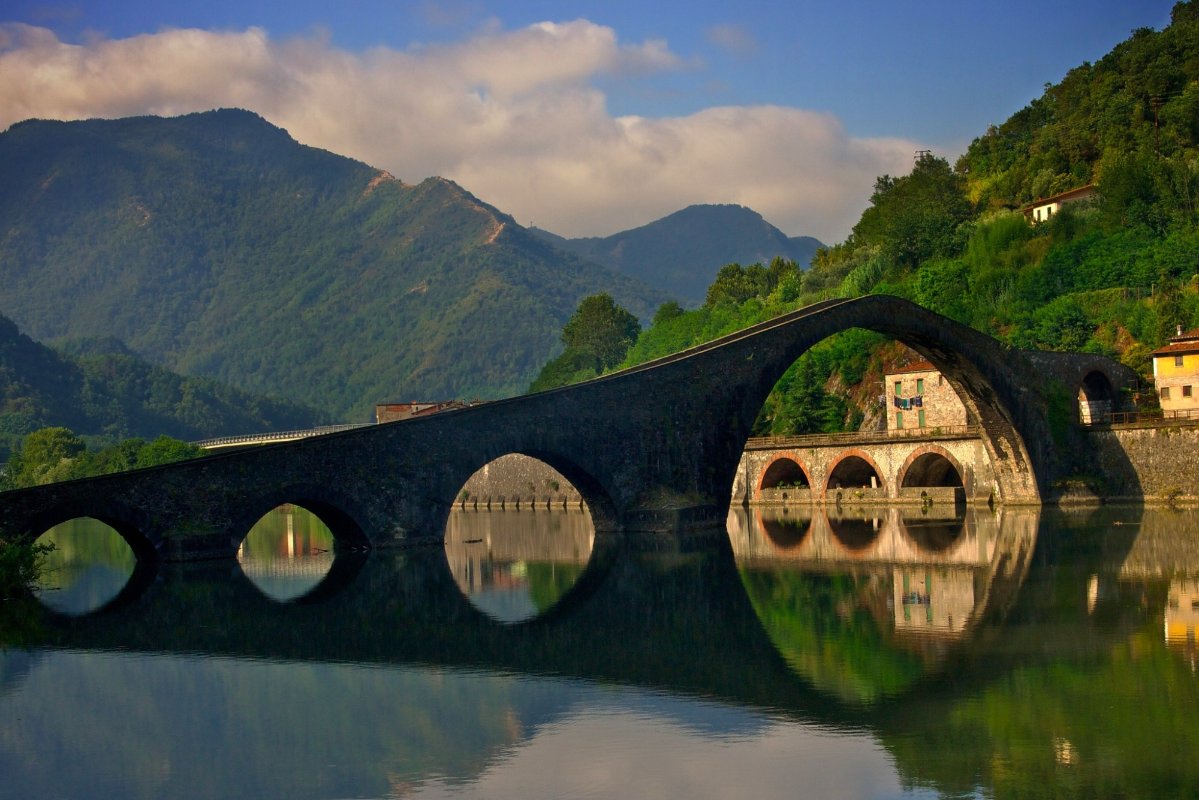 Borgo a Mozzano
Splendid village on the bank of the Serchio after the Devil's Bridge
Borgo a Mozzano is the first town of the Serchio Valley and is found just before the Magdalene Bridge, an incredible and magnificent medieval structure, the Valley's true symbol, also known as the Devil's Bridge for the legendary tale of its origins.

Rocca di Mozzano is first mentioned in documents from 1180, as a property of the Soffredinghi - feudal lords. Conquered in the following century by Lucca, it gradually became one of the most important centres of the Serchio Valley. The oldest part of the town is articulated around medieval palazzos, some belonging to illustrious families such as the Castracani and the Guinigi.

The parish church of St. Jacopo has an imposing tower; inside there is a baptismal font from 1590, various sacred furnishings from the XVI century and groups of the Robbia school. Noteworthy also is the convent of St. Francis, with the beautiful Baroque church and the elegant 16th century cloisters.
In Borgo a Mozzano events of a certain importance are held, such as the Azalea Biennial (a market exhibition held in April) and the Festival of Norwegian Dried Cod, organised every first of May in the hamlet of Anchiano in collaboration with the Norwegian city of Aalesund.
&
TOP ATTRACTIONS IN Borgo a Mozzano