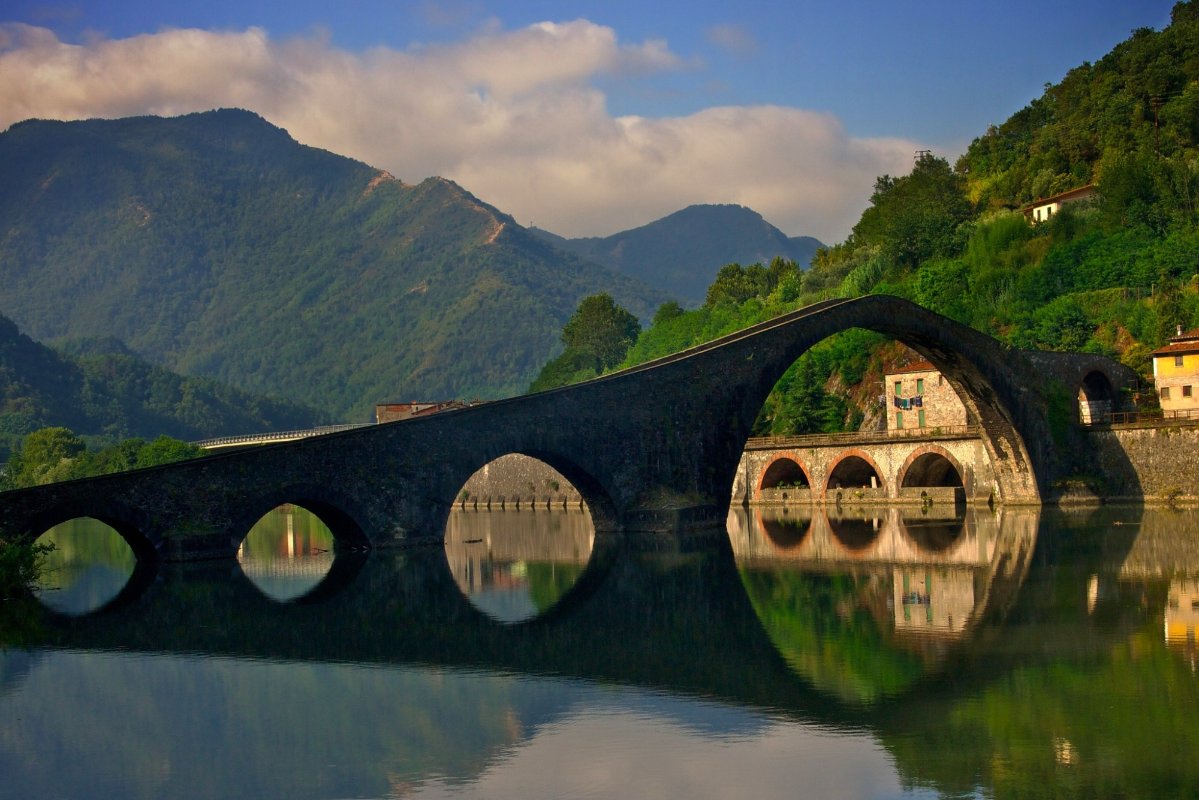 Borgo a Mozzano
THE TOWN OF THE MAGICAL DEVIL'S BRIDGE
Read the story of Borgo a Mozzano on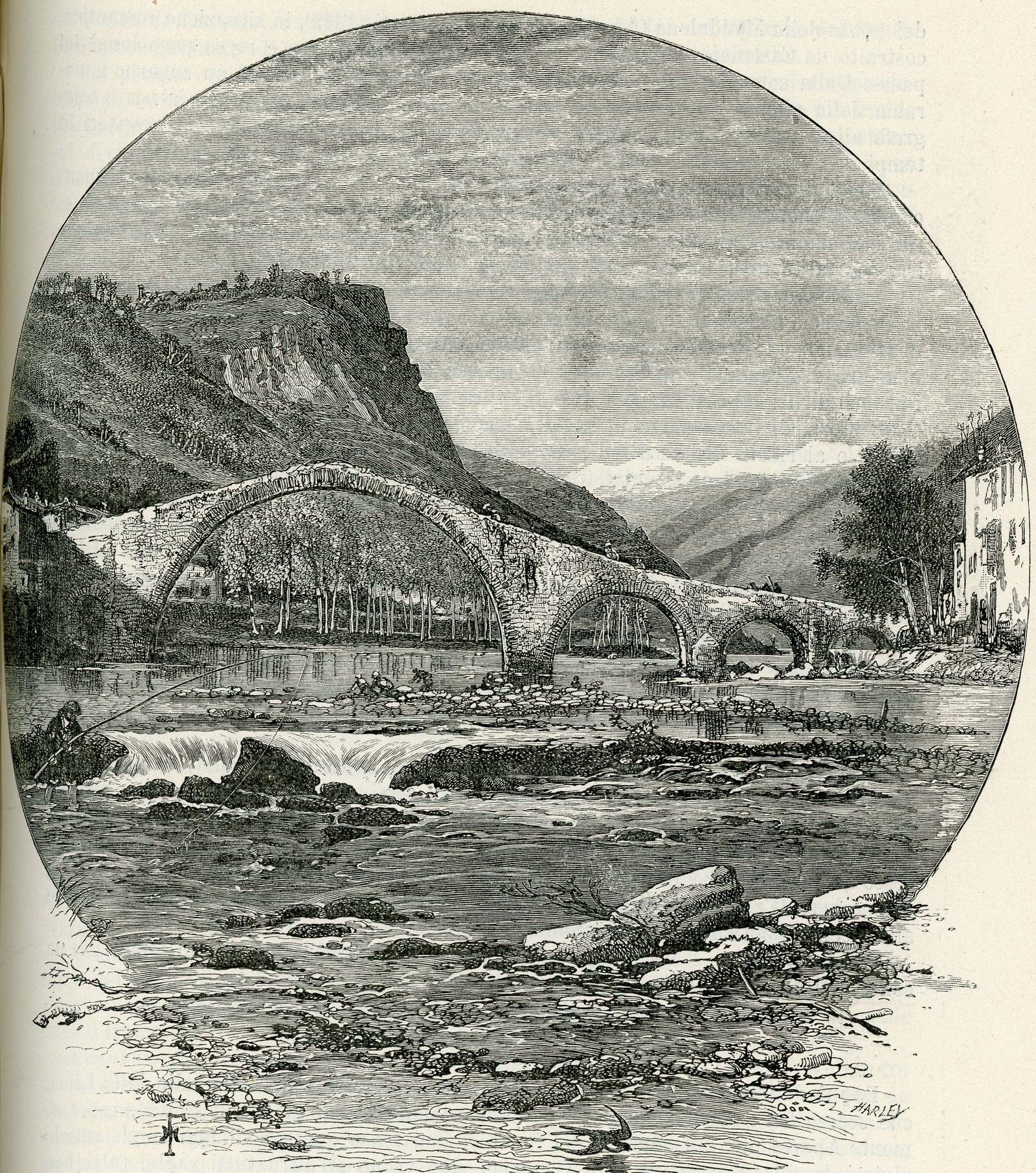 Borgo a Mozzano
The master builder and the mystery wayfarer
Or, how the Devil's Bridge (Ponte del Diavolo) was built in a night ~ by Vero AlmontRead the story
Borgo a Mozzano is the first town in the Serchio Valley, famous for the Magdalene Bridge, a remarkable and visionary medieval structure, symbol of the Lucca area. The bridge, commissioned by Matilde di Canossa, is also known as the Devil's Bridge due to origins rooted in legend: to explain the asymmetrical arches, legend says that Satan helped build it, in return asking for the soul of the first person to cross the bridge. The villagers instead sent a goat across, causing him to modify the bridge's arches to spite them.
In written records, the Rocca di Mozzano dates back to 1180, cited as the property of the feudal Soffredinghi lords. The nickname, Mozanus, dates to the eighth century when merely small villages existed in this area. After being conquered by Lucca, Borgo a Mozzano became one of the most important centers in the Serchio Valley. The most ancient part of the town is situated around three main streets that face medieval palaces crowned with vegetable and flower gardens. The municipality's territory – carved by torrents that flow into the Serchio River – stretches through a lovely, wooded valley, sheltered from blowing winds.
Like in all of the Lucca area, the towns are marked by striking, ancient medieval churches. Visit the Church of San Jacopo, flanked by an impressive bell tower and home to a spectacular baptismal font from 1590 and some works from the Della Robbia school. The Convent of San Francesco is also worth a visit, boasting a spectacular Baroque church and an elegant 16th-century cloister. The parish church of Santa Maria Assunta, in the area of Diecimo, is also not to be missed.
Periodically, Borgo a Mozzano becomes a theater of fascinating events: flower lovers might appreciate the Azalea Biennial, a market event that takes place in April. For those looking to satisfy their appetites, the Baccalà Festival won't disappoint, organized every May 1 in the Anchiano area in collaboration with the Norwegian city of Aalesund.
&
TOP ATTRACTIONS IN Borgo a Mozzano
Social & Web
Find out what they say about us, and tell us about your Tuscany!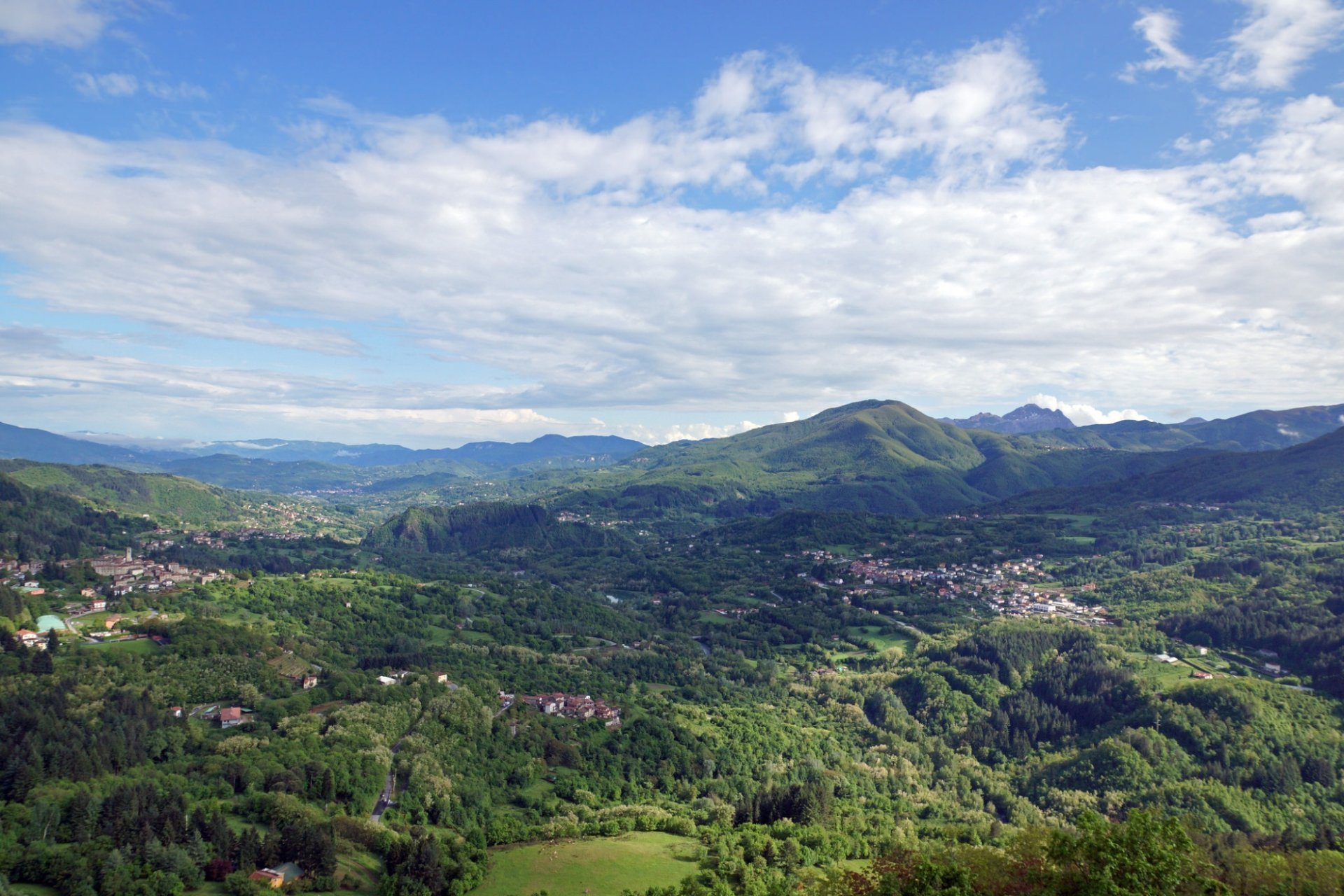 Garfagnana and the Mid Serchio Valley
A land rich in history and unspoilt forests
An enchanted territory, enclosed between the Apuan Alps and the Tuscan-Emilian Apennines, and carved out by the Serchio River, rich in history and waiting to be explored: the Garfagnana, with the ...
Morekeyboard_backspace