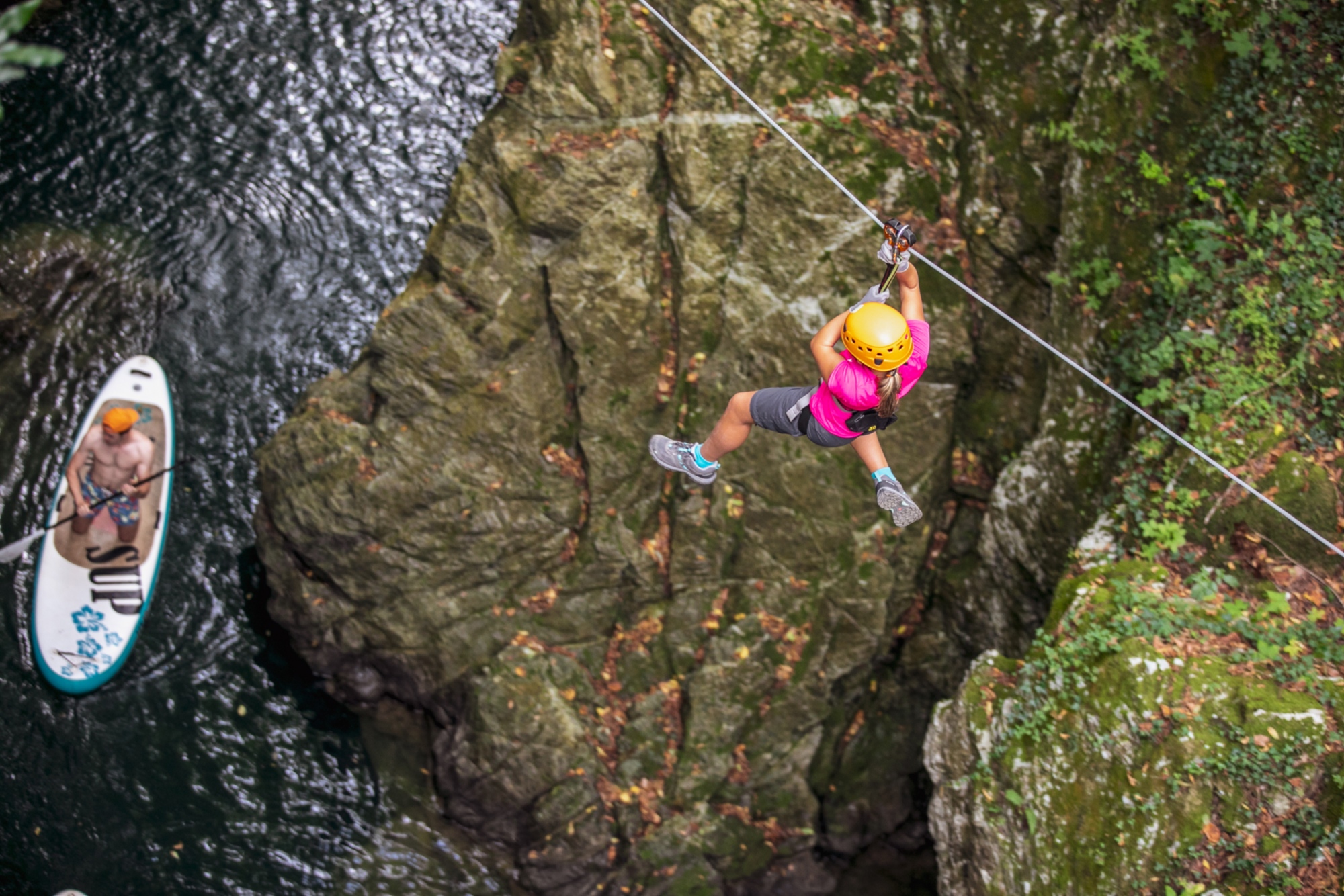 Photo ©Alice Russolo & Nicola Santini
directions_runSport
Canyon Park
Sport and fun in the first Adventure Park inside a Canyon
At the mouth of the Strette di Cocciglia, in the Scesta area, less that 10 kilometres from Bagni di Lucca, is the Canyon Park, the first Adventure Park in Italy that has been built in a canyon and not in the trees. The only of its kind, this park offers various activities for adults and children over the age of 10 and over 140cm tall. In this stretch of the Lima river, the protection of the dense vegetation, water, forest and rocks have created a natural harmony that is impossible to replicate.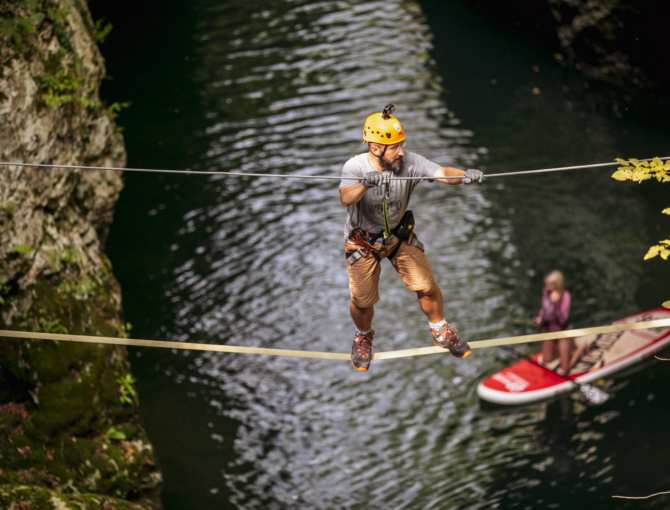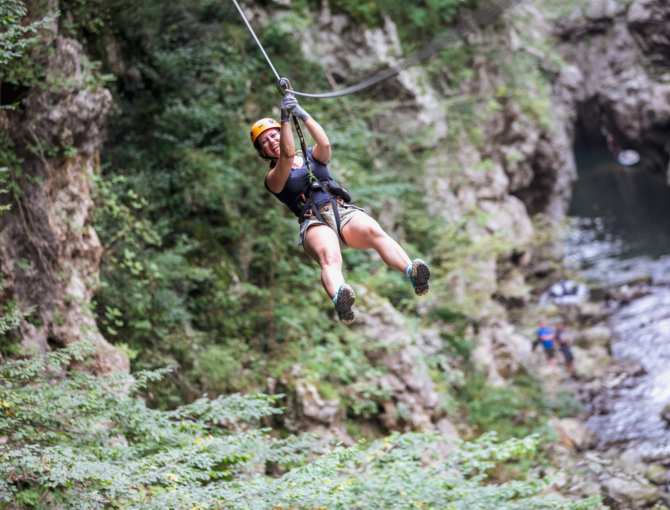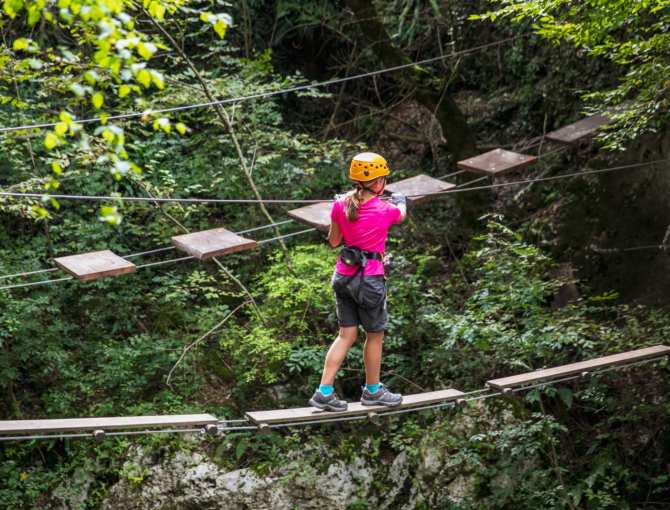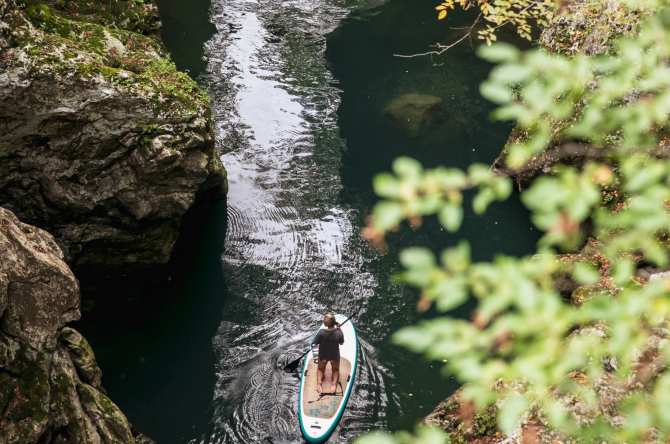 To enjoy the setting as much as possible, daredevils can take on an aerial course of cableways suspended above the rapids. Before "taking flight," with the constant support of a guide, a series of movement tests are provided to boost confidence for the course as well as a life security system that is in constant operation. After having consolidated all the moves and taking a good break, the jump awaits. With the first 130-metre-long pulley you arrive at the at the source of the torrent, and from there, there is a succession of paths from place to place in the canyon. Gangways, bridges, slack lines and rocky paths, are the "obstacles" that you must overcome during the course. Adrenaline and enjoyment are guaranteed!
But it doesn't end here, because at the Canyon Park, you can have many other adventures.
A canyon full of adventures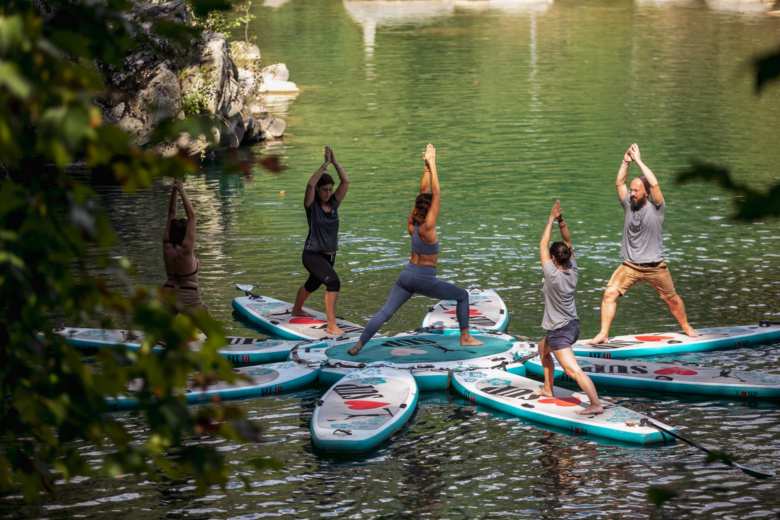 You can test yourself with a real excursion-adventure on the Canyon Adventure. This involves a mix of activities from trekking and rock-climbing, jumps and cableways, surrounded by inaccessible and unspoiled scenery.
The list does not end there, with other activities like soft rafting, water trekking with a final plunge, yoga and the chance to hire a stand-up paddle board to paddle down the river. Those who would rather enjoy the scenery without having to push their limits can spend their time on the stony beach the overlooks the crystal-clear water of the Lima river.
Per informazioni: canyonpark.it
Bagni di Lucca
A thermal centre famous across the whole of Europe, where the flowing water has healing properties
Most likely dating back to Ancient Roman times, the Bagni di Lucca thermal springs acquired great renown in the 11th century at the time of the countess Matilde di Canossa and became one of the most elegant thermal spas in Europe in the 19th century. ...
Morekeyboard_backspace