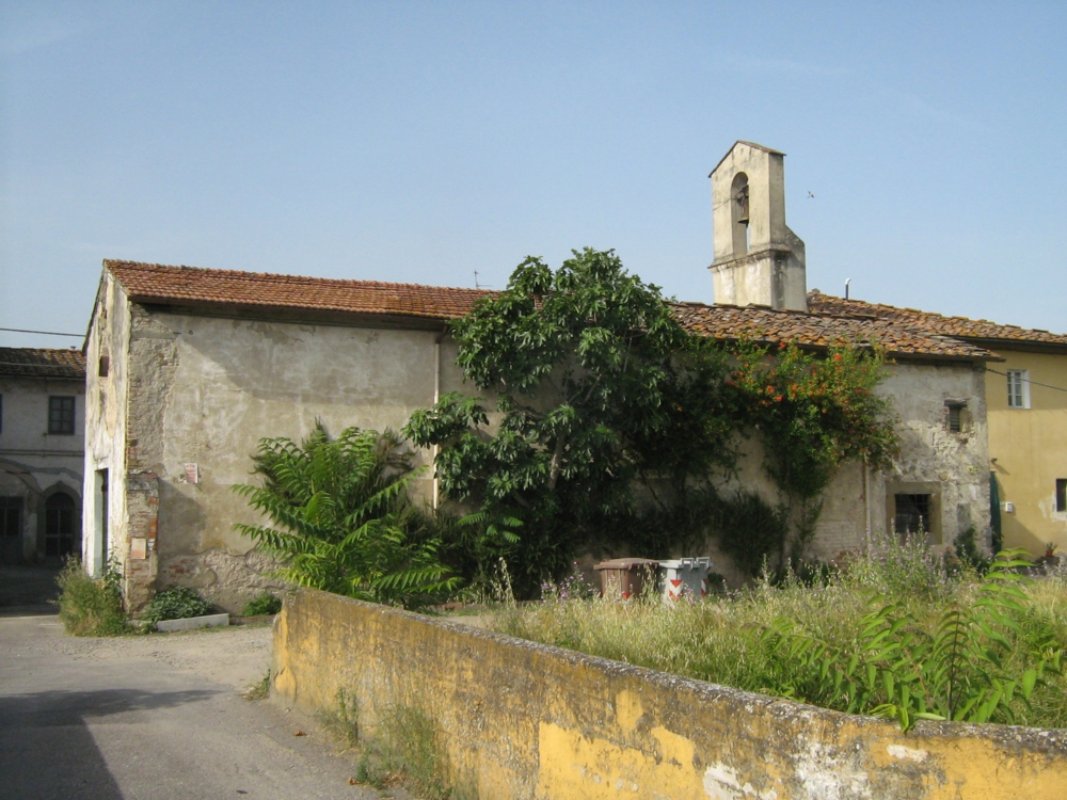 Places of worship
Santa Croce in Osmannoro
A church in a 'Swampy Desert'
Today, the Church of Santa Croce in Osmanoro has been transformed into a civil dwelling. Nonetheless, in bygone times it was one of the first settlements located along the Via dell'Osmannoro that linked Brozzi with Campi. Nestled in the swamplands that characterized the entire area before its reclamation in the 1500s, this church was a point of reference for travelers passing through the territory. In 1890, author Italo Tempestini published an interesting booklet entitled 'Campi – Bisenzio: Documenti, Note, Ricordi e Appunti storici, in which he spotlights the area's origins. He discusses how the Church of Santa Croce, once property of the Augustinians, became the property of the Spini Family, which came into possession of the entire monastery.

Interesting information regarding Santa Croce all'Osmannoro can be found in another work by Tempestini called La storia di Campi Bisenzio, which was first published in 2004. Like the church, the convent was transformed into a civil dwelling during the course of the sixteenth century. Today the complex is occupied by a workshop and a luxury car dealer. For many years, the ex-convent's door hosted the reproduction of a missile aimed at the Eye of God, a detail that is well-remembered by visitors who came to see the structure in the 1970s and 1980s. According to Tempestini, the convent's original structure was 'quite modest' and for the most part, it preserved its primitive appearance. The oratory was located on the outside next to the main entrance; you can still see a glimpse of its original structure characterized by small windows, a miniscule bell tower and a small iron cross on the pediment. The oratory and the courtyard entrance both boast the 'Spini' family seal.
Campi Bisenzio
TASTING ONE OF THE MOST RUSTIC CUISINES IN TUSCANY
Campi has always been attached to its river, the Bisenzio, which weaves its way through the land. Close to the river that began life in the year 1000, the town developed under the protection of the fortress, the first town around the Parish Church of Santo Stefano. ...
Morekeyboard_backspace
You might also be interested in