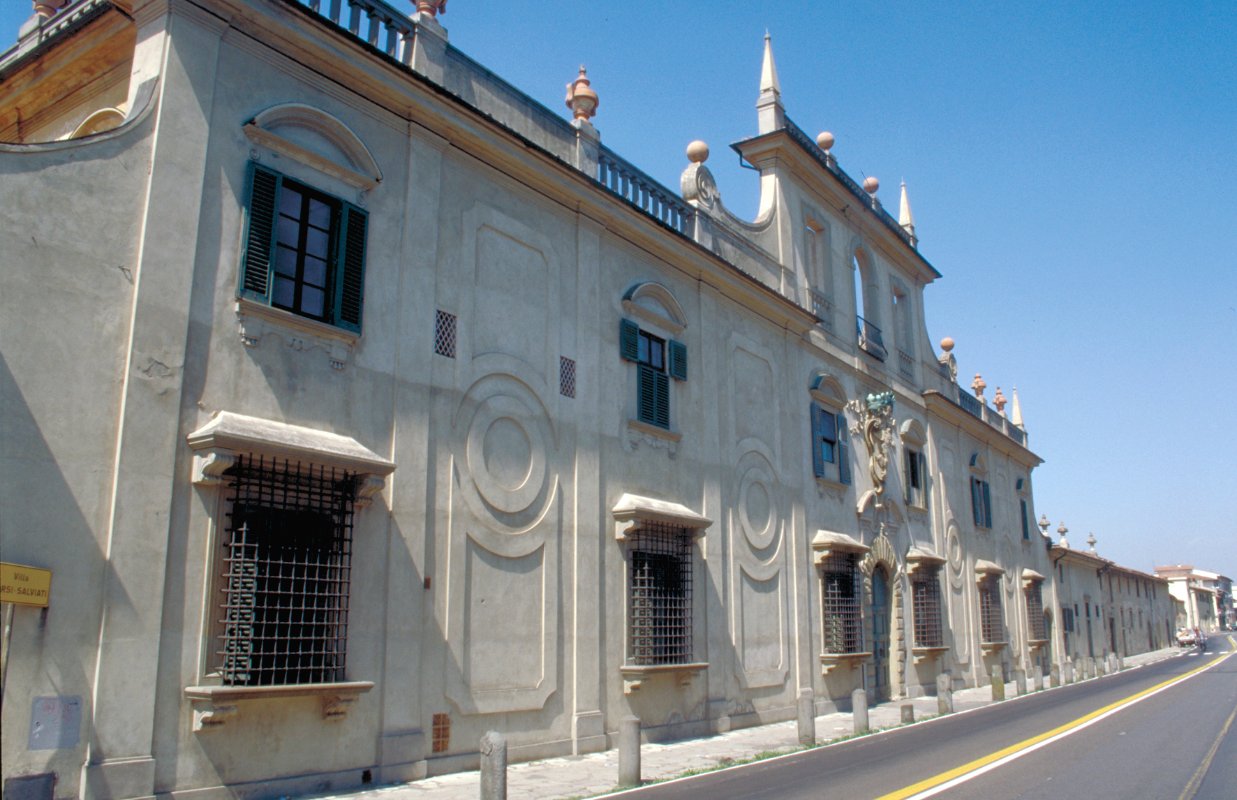 Sesto Fiorentino
Very well known for its ceramics craftsmanship, Sesto Fiorentino features numerous places of significant artistic value
The municipality of Sesto Fiorentino, located in the province of Florence, has a population of 45,800. Very well known for its ceramic craftsmanship, Sesto features many places of significant artistic value, like the San Martino church, Palazzo Pretorio and the Tombs of Tholos. The city center, which dates back to Roman times, is located along Via Cassia, with the name of "Sextus ab urbe lapis", which was most likely an ancient Etruscan village, already inhabited in prehistoric times. Many Romans flocked here as they were given lands to cultivate after the surrounding coutnryside was assigned to them. In the territory of "Sexus" there is also the ancient aqueduct that supplied the nearby Florentia with its water. With the arrival of Christianity came Sesto's first places of worship. Around one of these, the Pieve di San Martino, the political and social life of the inhabitants developed. Around 1000 AD, riding on the political and economic wave experienced by Florence, the residential center began fortification works and began building the city's first house-towers. During the years of the Florence Republic, Sesto became a podesteria, and as a result, Palazzo Pretorio was built.

The city center, however, suffered due to its proximity to Florence. During the XVI century, it suffered numerous sackings and its citizens were often forced to take refuge in the nearby castles to defend themselves from the frequent attacks by bandits, mercenaries and the armies of Florence's enemies. Instead, Sesto's economy flourished during the Renaissance thanks to very well developed agricultural economic system, many hotels for pilgrims, and a constant number of noble homes, villas and country homes, built by the noble families in Florence. This rich patrimony is still evident in Sesto and its surrounding areas. In the 1700s, the Manifattura di Doccia was born. It was a true artistic movement in ceramics, born around the Ginori Marchese, whose precious porcelains are on display today at the Richard Ginori Museum della Manifattura di Doccia.

Industrial development and progress occurred thanks to agriculture. These two sectors (agriculture and ceramics) helped make Sesto a dynamic and vivacious artistic center. In 1848, the city's physical make-up was decided by the construction of the Firenze-Prato railway line, which runs through the city, dividing it in two. After Italian unification, Sesto became an autonomous township and numerous cultural associations flourished. These were connected mainly to the ceramics sector and the growing worker's rights movement. In the late XIX century, the former would give rise to intense battles, strikes and tense moments, often characterized by the shedding of blood.
&
TOP ATTRACTIONS IN Sesto Fiorentino