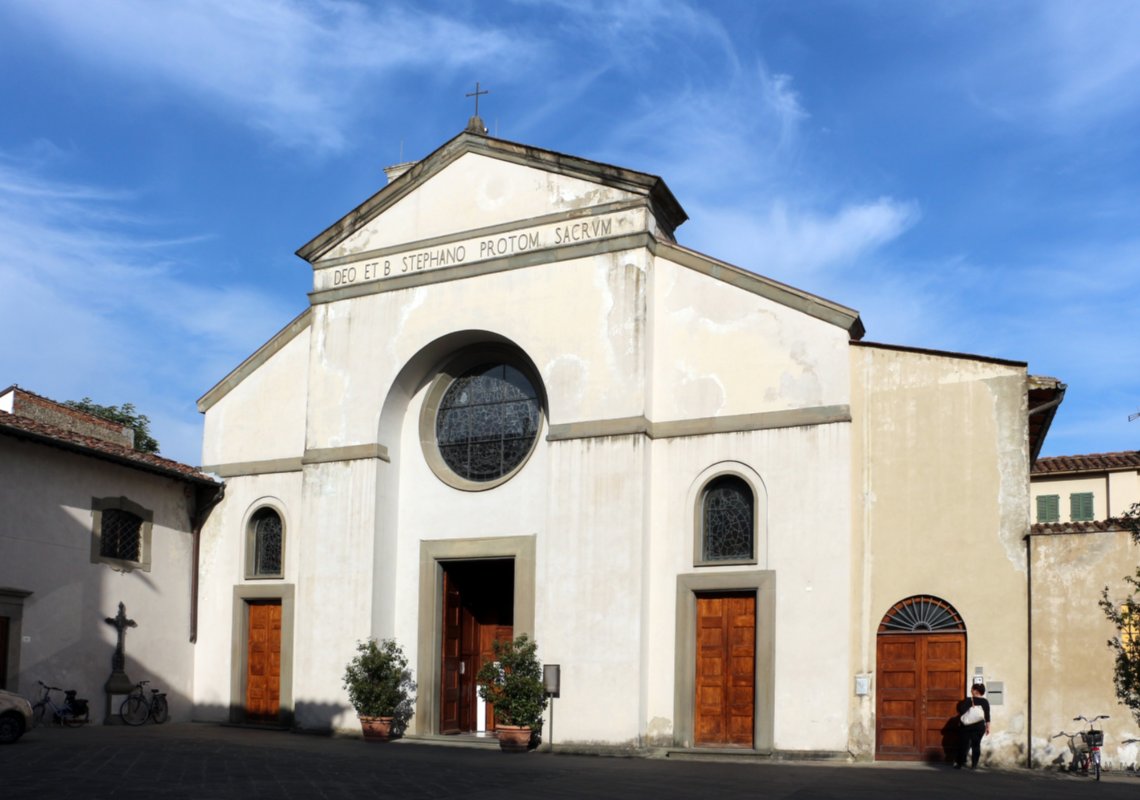 Places of worship
Santo Stefano Church, Campi Bisenzio
The main village church of Campi Bisenzio on the outskirts of Florence
The Santo Stefano Church in Campi Bisenzio has stood on the left bank of the Bisenzio river on the road network of the Florence-Prato belt since the Carolingian empire, at the time of the division of the diocesan territories into smaller districts. However, with the exception of the crypt, the interior of the church shows little sign of this time with actual development work conducted on the building from the 11th century onwards during the reign of the Cadolingi counts.
The Santo Stefano church became one of the main meeting places for the rural population and played a leading role over the course of the following centuries in the neighboring parishes. While the church may appear to have visibly changed as the result of renovation work over the years, which covered the original Romanesque structures, the church has retained its basilica-style layout, with three central naves fitted with quadrangle columns, a trussed roof, a heavy-set bell tower and a large circular window on the front façade with small slit arched windows on either side. During the 15th century, the building was extended; a chapel was constructed on the left-hand side and a covered walkway was built on the right, later turned into the Oratorio dell'Annunziata.
Campi Bisenzio
TASTING ONE OF THE MOST RUSTIC CUISINES IN TUSCANY
Campi has always been attached to its river, the Bisenzio, which weaves its way through the land. Close to the river that began life in the year 1000, the town developed under the protection of the fortress, the first town around the Parish Church of Santo Stefano. ...
Morekeyboard_backspace
You might also be interested in