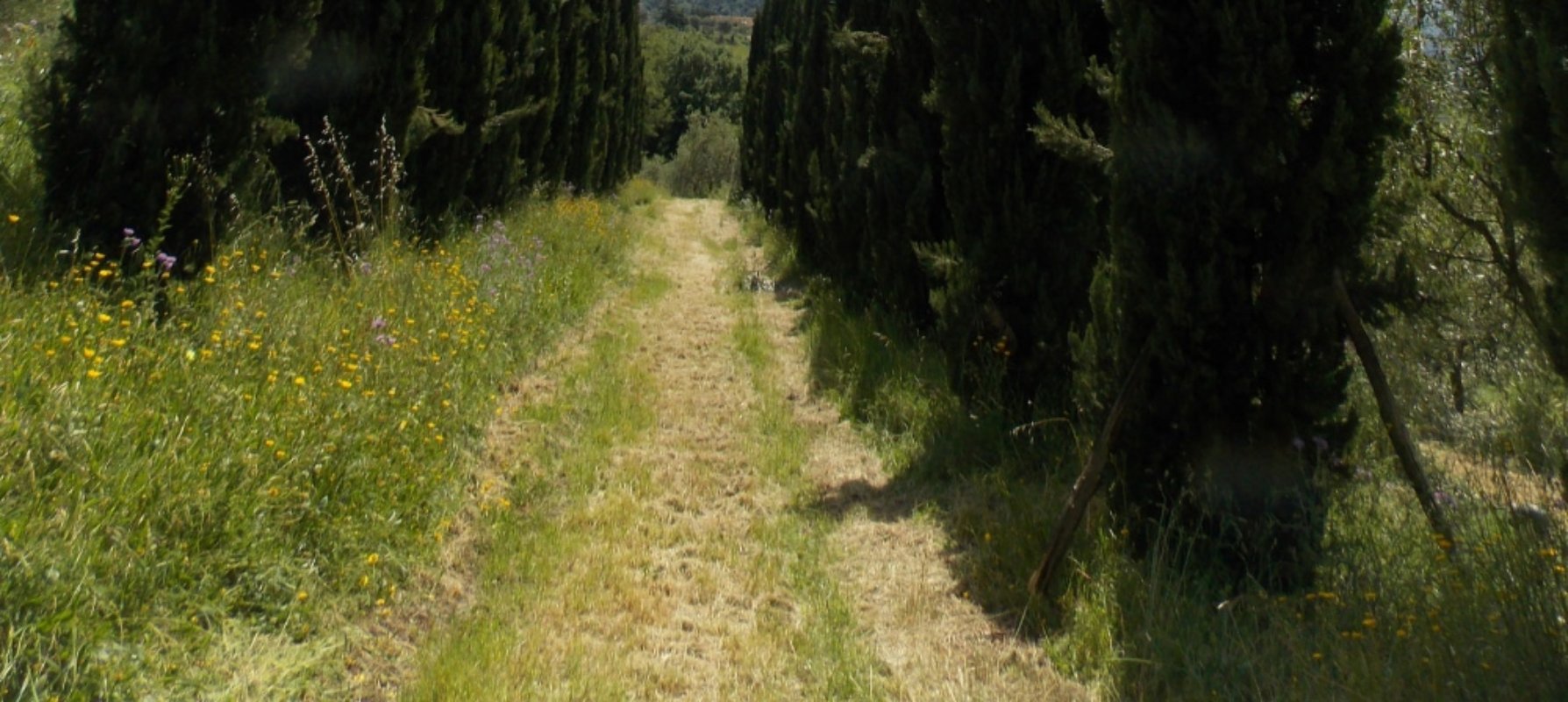 Historical sites
Montalbano, archaeological sites
Myriad sites testify to historical grandeur
Archaeological Park of Montereggi a Capraia Etruscan settlement from the fifth century A.C. and related artefacts The settlement was abandoned around the first century A.C., only to be repopulated after the fall of the Roman Empire.
The Cairns of Montefortino Comeana (Carmignano)
In 2005, the Tholos tombs of Montefortino Comeana's cairns were opened to the public. This monumental tomb site consists of a high artificial hill which is currently about 12 meters high (3-5 meters less than in antiquity). Inside, there are two chamber tombs: the oldest has a circular shape (tholos) and contains a central pillar, covered by a false dome. Along the corridor of the entryway discovered, guests can see a covered porch and terrace altar which dates back to the mid-seventh century B.C.. The other chamber tomb is rectangular. It has several layers that cover the false vault. The vestibule and open hall are thought to have been built at least 50 years later. Both tombs are embellished with precious decorative elements.
The Etruscan Necropolis of Prato Rosello ad Artimino (Carmignano)
The largest cemetery area lies on the eastern side, just south-east of a hill that slopes down from the villa Medicea all' Arno, opposite the Masso Gonfolina (Prato Rosello necropolis). There, experts have identified a dozen mounds with tombs that date back to the seventh century. A.C. as well as more recent tombs.
The archaeological site of Pietramarina (Carmignano)
Pietramarina, one of the most fascinating regions in the Montalbano area, is one of the mainstays of the Archaeological Park of Carmignano, nestled in a beautiful natural setting. From the VII century B.C. to the II century A.C., the site was occupied by an Etruscan settlement and it continued to be occupied during several historical periods thereafter. Indeed, the site still retains traces of medieval settlements. This long period of occupation was probably due to the area's unique strategic position, which made it an exceptional check-point from which to monitor the territory. The hill's summit is surrounded by a beautiful wall that can clearly be seen in all its extension; visitors can especially appreciate it along the western side.
Archelogical discoveries from the Roman era in Monsummano
Throughout the Roman period, settlements seemed to crop up along the strip of territory located at the foot of the Montalbano hills. Some examples include the large complex of Villa San Paolo and the settlement of Pozzarello. Vaiano also hosts a settlement where several remains—possibly tombs—have been discovered.
Monsummano Terme
This jewel of the Tuscan region boasts everything from spas to handmade shoes
Situated between the last ramifications of Montalbano and the northern border of the "Padule di Fucecchio" (the Marsh of Fucecchio), Monsummano Terme is now famous as thermal resort and for the production of shoes, exported all over the world. ...
Morekeyboard_backspace
You might also be interested in