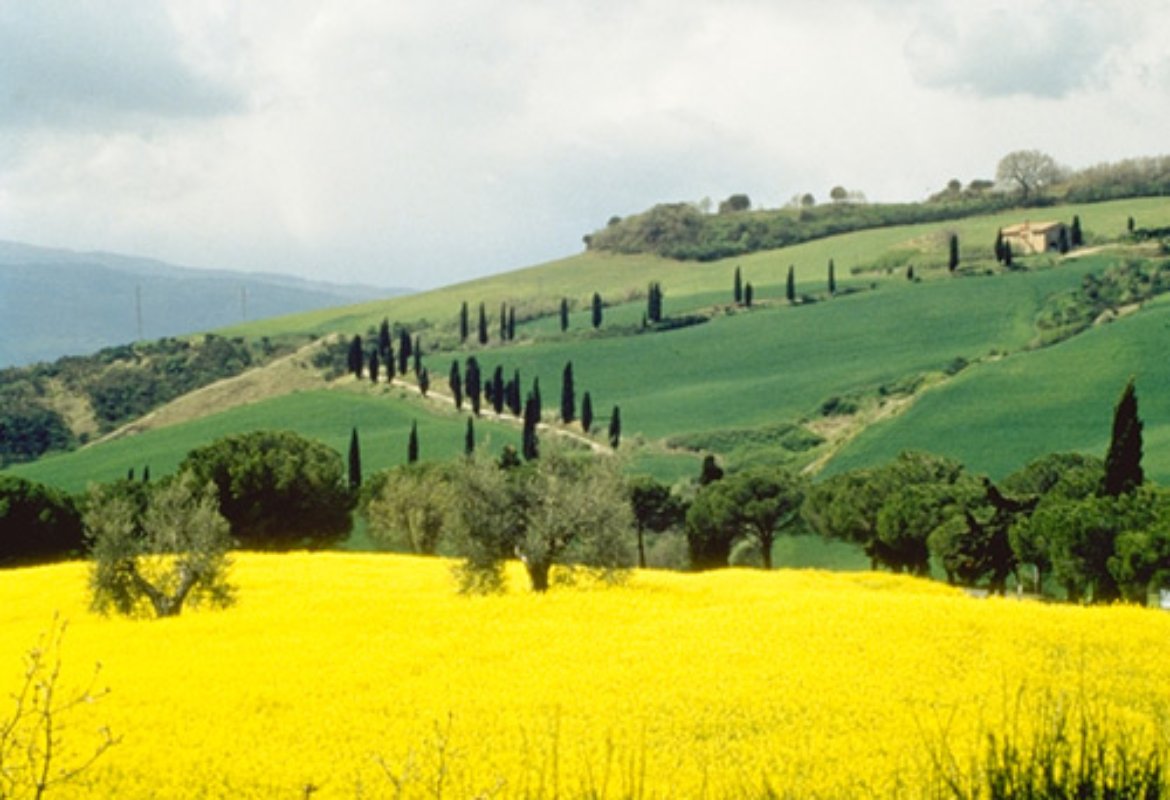 Val d'Orcia: a natural masterpiece
From San Quirico d'Orcia to Chiusi
The Val d'Orcia is a symbol of the Terre di Siena, the lands surrounding Siena. The cypress-lined road that leads from Val d'Orcia to Val di Chiana is a beautiful way to discover this corner of Tuscany, one of the region's most beautiful areas.

This itinerary begins in San Quirico d'Orcia, with its rich collection of architectural monuments (the Collegiata of Saints Quirico and Giulitta, the Church of the Misericordia, Palazzo Pretorio, Palazzo Chigi, the Church of Santa Maria di Vitaleta, and the Church of Santa Maria Assunta) and the Horti Leonini, 16th century Italian style gardens designed by Diomede Leoni which are used today as the site of contemporary sculpture installations.

Take the stunning ridge-road to Pienza, which offers views of the surrounding hills. The heart of the historic centre of this town was created following the ideals of Renaissance Humanism. Enea Silvio Piccolomini (the Sienese Pope Pius II) entrusted the design of the town to Bernardo Gambarelli, better known as Rossellino, an architect of the school of Leon Battista Alberti. Work on the central piazza began in 1459 and just three years later the town was officially chartered. Follow the small path which leads toward the city's edge along the left-hand side of the church to discover a spectacular view of the Val d'Orcia. Don't leave town without buying a selection of the local pecorino cheeses.

Next stop is Montepulciano, following a road so beautiful it seems as though it was created by a landscape architect. Take a stroll below the town and discover the majestic cellars hidden there which offer tastings of the local Nobile di Montepulciano, one of Tuscany's best wines.

Next head towards Chianciano and Chianciano Terme where the water is valued almost as much as the wine for its healing properties for locals and tourists alike.

The last stop is in Chiusi to explore the ancient Etruscan culture hidden in the catacombs and tunnels of the Labyrinth of Porsenna. For those who want to find out more, a stop at the Archeological Museums at Chiusi, Chianciano Terme and Sarteano are musts.
You might also be interested in