account_balanceMuseums
San Mamiliano Museum
Etruscan remains and 498 gold coins are on display in Sovana
The San Mamiliano Museum is found in the heart of the ancient town of Sovana, in the Church of San Mamiliano which became a site of great historic interest in 2004 thanks to a significant archaeological campaign.
This is where a Roman thermal system was found, along with 498 gold coins discovered in a small vase buried two metres below the ground, dating to the 5th century CE. Therefore, the church has become a museum, where you can see part of the excavation and the treasure.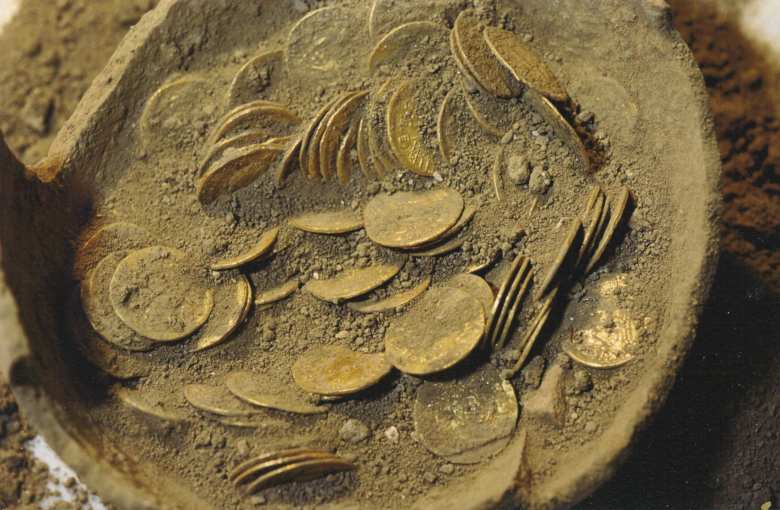 The coins, probably hidden at the end of the 5th century during a period of invasions and raids in the area, are "gold money," introduced in 324 by Constantine and remaining in use throughout the Byzantine Empire until the 10th century.
In the museum, there are also Etruscan artefacts on display, found in the votive offering at the entrance to the via cava known as il Cavone: around 20 ceramic objects which make up parts of a human body, male and female puppets, and terracotta uteri.
Info: museidimaremma.it
Sorano
Centuries-old village dug into the tuff rock in the heart of the Tuscan Maremma
Sorano is an ancient city that flourished in the Etruscan era. Given its position perched on a cliff and dug into the rock (like the nearby Pitigliano), Sorano is also known as the Matera of Tuscany with its rocky villages and charming pathways through the quarries, frequented since the Etruscan period. ...
Morekeyboard_backspace