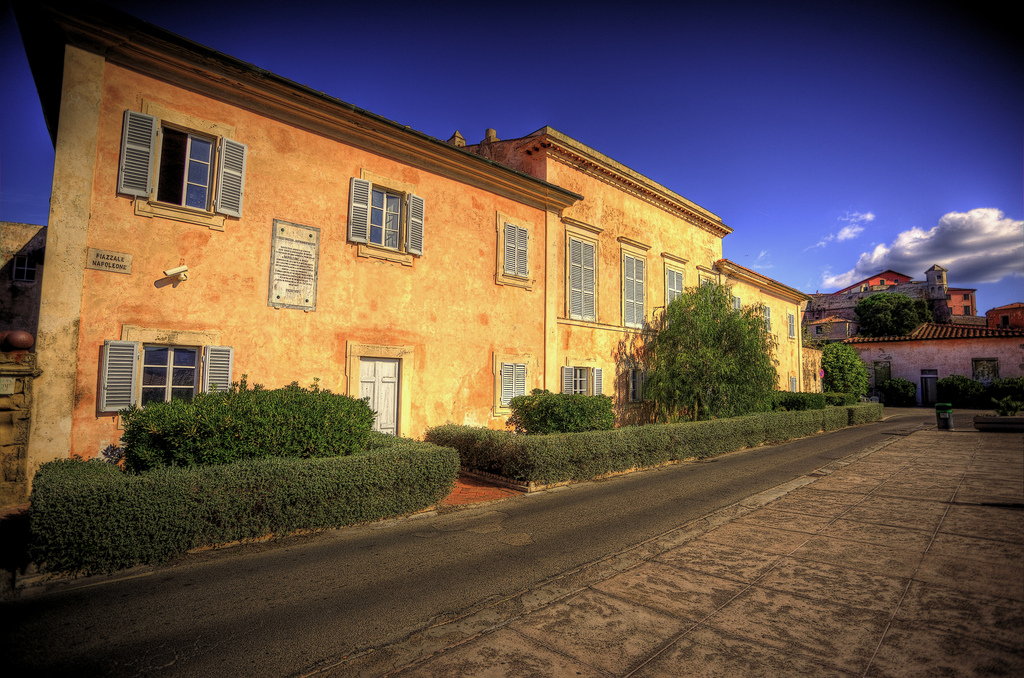 Photo ©Konrad Jagodziński
account_balanceMuseums
National Museum of Napoleonic Residences: Palazzina dei Mulini
Discover the Portoferraio home of the exiled emperor
Napoleon lived in exile on the Isola d'Elba for only nine months, from May 4, 1814 to February 26, 1815, but he left an important mark on the history of the Tuscan island, which found itself catapulted into the center of Europe's political dealings.
Even if he knew he wouldn't govern Elba for long, the French emperor tried to modernize the island, building a road network, proposing administrative regulations and encouraging the development of the industrial sector.
Today, the National Museum of Napoleonic Residences is open to visitors, which includes the Palazzina dei Mulini in Portoferraio and Villa San Martino in the countryside, near Procchio.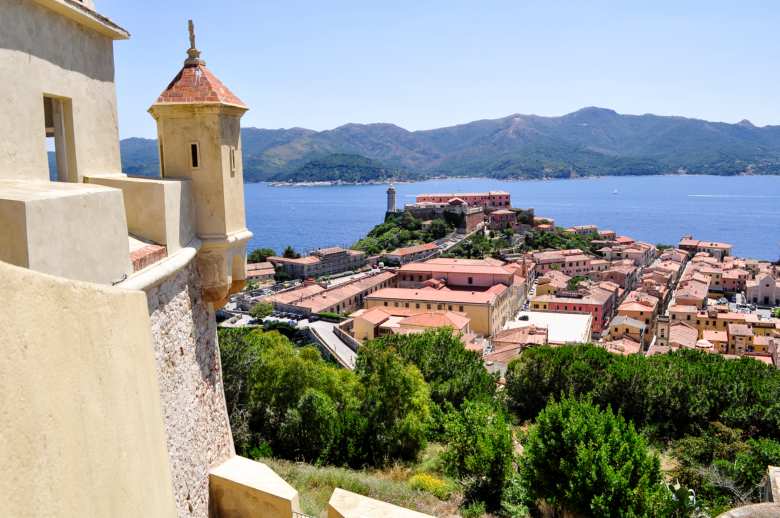 The Palazzina dei Mulini, located on promontory in Portoferraio, between Forte Falcone and Forte Stella, was called so because there were previously windmills in the area. It was here that Napoleon attempted to recreate, on a smaller scale, the entourage atmosphere that he had grown accustomed to.
The residence currently preserves antiques, décor and furniture from Napoleon's time, as well as a part of the interesting library that the emperor brought with him and later donated to Portoferraio, including works by Voltaire, La Fontaine and Plutarch. Napoleon chose Villa dei Mulini as his main residence because of its dominating position over the city: from the terrace, he could enjoy a stupendous view while at the same time keep watch over the port and see which ships came in.
Info: beniculturali.it
Portoferraio
A TOUR PACKED WITH MEDICI FORTS AND BEAUTIFUL BEACHES
Portoferraio is the capital and main seaport of Elba Island, located on the northwest coast below a promontory that forms its bay. Portoferraio, one of the oldest of the island's towns, predates the old Roman city of Fabricia: traces of first settlements date to the Ligurians, Etruscans and ancient Greeks. ...
Morekeyboard_backspace