natureNaturalistic attractions
Innamorata Beach
In Capoliveri, there is a romantic cove where the legend of two lovers is commemorated in summer
Innamorata Beach is found on the Isola d'Elba, in the municipality of Capolivieri, about 6 kilometres away. It is a long, dark-sand beach, protected from winds from the north by Punta Pareti and from winds from the south by Punta della Ciarpa and the Gemini islands, from which the panoramic road above the Gulf of Stellaopens out, passing through the villages of Morcone and Pareti.
On one side of Punta della Ciarpe, under the abandoned mining structure, there is a small beach where it is possible to swim to the Gemini islands. Beyond this point, there is the large Bue Marino cave, with a pebble beachat the back, called this due to it being frequented by monk seals a few decades ago.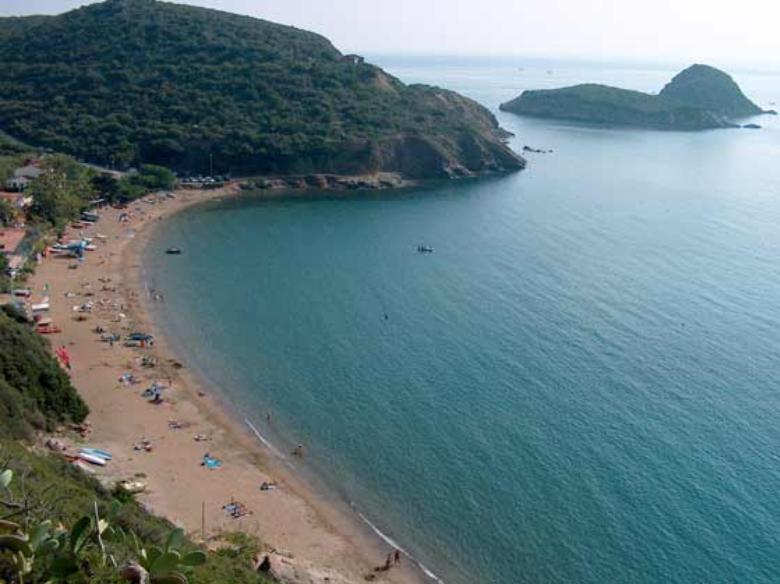 The beach gets its name from the tragic tale of two lovers (innamorati in Italian) from Capolivieri: Lorenzo and Maria. A legendfrom 1534tells that a couple found refuge here, hiding from the girl's family, who opposed their love. When he was killed by pirates, Maria threw herself into the sea as well. This happened on 14 July and even today the Festa degli Innamorati is celebrated in Capolivieri, marked with a parade and a great torchlight procession into the sea.
Capoliveri
Beaches and scenery whose inherent magnetism sways ships
Capoliveri, the main town in the southeastern part of Elba Island, is a charming town perched on terraced ridge of Monte Calamita. Its name and origin date back to the Roman period: Caput Liberi is Latin for Liberus' Hill, meaning sacred to Bacchus, and since ancient times has been a land of vineyards and fine wine. ...
Morekeyboard_backspace
You might also be interested in