Celebrations and events in the Minor Santiago
Visiting Pistoia in the Jacobean Year
The Jacobean Year was inaugurated with the opening of the Holy Door in the San Zeno Cathedral on January 9, 2021. The event takes place every time that July 25 – the day dedicated to Saint James (Jacopo or Giacomo in Italian) – falls on a Sunday.
The religious and spiritual event is accompanied by a rich calendar of cultural events that take inspiration from the cult of Saint James in Pistoia, and from its long tradition as a city for pilgrimmage.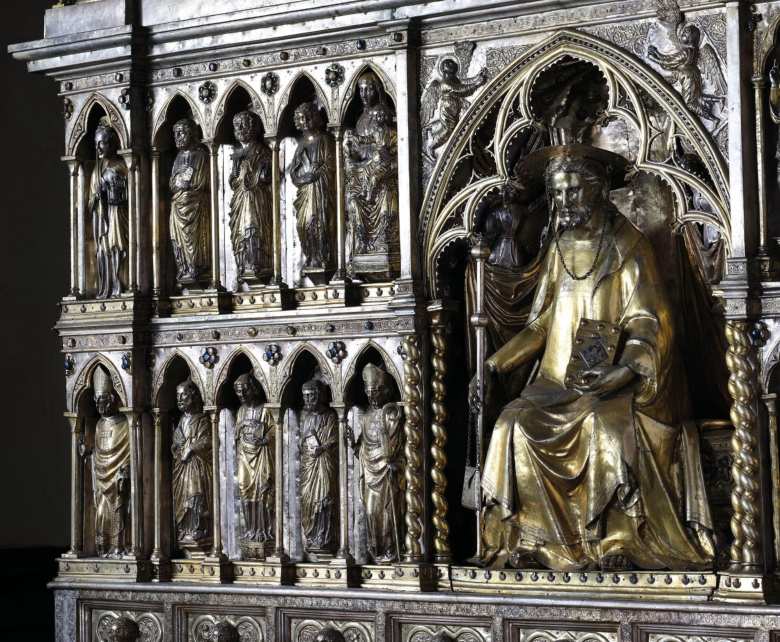 The city has been linked to the cult of the Apostle Saint James the Greater since 1145, the year in which Bishop Atto brought a fragment of the saint's skull from Santiago de Compostela to Pistoia. The relic is now kept in the Cathedral's Cappella del Giudizio in a beautiful reliquary made by Lorenzo Ghiberti in 1407.
The Silver Altar – a masterpiece of goldsmith art – is to be found in this chapel. For over two centuries, many goldsmiths followed one after the other in the effort to create its panels, starting from the original part of the altar: a silver panel dating back to 1287 showing the Twelve Apostles.
In the 15th century, even a young Filippo Brunelleschi – then working in Lunardo di Mazzeo's and Giovanni da Pistoia's studio – helped out on this work by apparently carving the busts of the prophets Jeremiah and Isaiah, Saint Augustine and Saint John the Evangelist.
A centuries-old tradition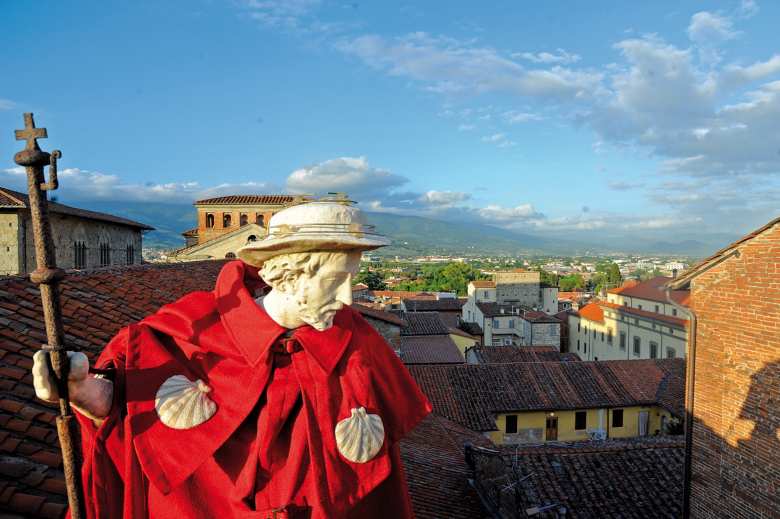 Pistoia's culture is the result of a long tradition of it being the crossroads between Rome and Santiago, evidenced by the number places of worship and by its traditions, particularly those that in some way or another are linked to the Jacobean Year.
The Jacobean Year has been extended until July 25, 2022, making it the perfect moment to visit the town and take part in its exhibitions, lectures, discussions and guided tours. All the necessary information can be found on the website www.pistoiaiacobeo.it.
For pilgrims and worshippers, the Diocese's information point, Pistoia Sacra provides all the necessary information. It can be found in Ripa del Sale, piazza del Duomo (info pistoiasacra@diocesi.it).
You might also be interested in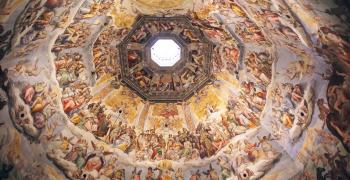 Learn more
Art and Culture
Tuscany is the cradle of the Renaissance and known all over the world for its immense artistic and cultural heritage.
continue...